Photo Essay: Community and school beekeeping clubs in Cameroon
While still in its infancy in Cameroon, beekeeping has proven to be an extremely worthwhile practice among early adopters. 
In addition to its financial potential, beekeeping is a non-strenuous, environmentally protective activity that can easily fit into a farmer's regular routine.
In Cameroon, particularly the southernmost regions of the country, most farmers practice subsistence farming – meaning they grow what they need to feed their families – while relying on the singular cash crop of cocoa for their yearly income. This financial strain that comes with relying on a single crop can be burdensome for farmers, particularly in the months right before their next cocoa harvest.
Beekeeping is a viable way for farmers to steady their income, as it yields non-perishable products such as honey and beeswax, which also are harvested in these regions during cocoa's off-season. However, since beekeeping is not widely practiced in the area where I serve as a Peace Corps Volunteer, many farmers are unaware of its potential. Those who are aware are often limited by lack of both training and means, or are frightened of bees due to local superstition, and therefore never begin. When someone's livelihood is dependent on their successes on the farm, it can be extremely risky to divert time and money to any new venture.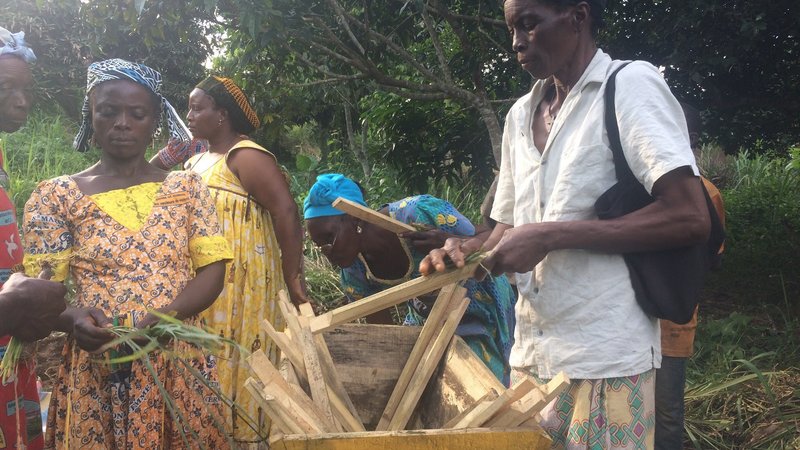 In order to try to mitigate these risks and encourage the adoption of beekeeping, my counterpart and I devised a plan and applied for a USAID-supported grant through the Peace Corps Small Grants program. Together, we selected 15 groups comprised of farmers and school students to receive training and basic starter equipment. 
Before receiving materials to start their own hives, each group attends at least two theoretical training sessions to learn the essentials of beekeeping. Then, they assemble two hives and receive their supplies. We store surplus materials at my counterpart's office/training center, where they are available for any member of the community to borrow.
Specifically, we designed this project to target women and youth groups. By encouraging school-aged students to learn about beekeeping, children and young adults receive early insight into new entrepreneurial practices, and both boys and girls work together to achieve their goals. Younger generations are also more likely to be receptive to beekeeping, as young people typically accept new information more readily. We have already seen this as we try to de-mythologize bees.
We chose women because we wanted to help empower females in Cameroon. Cameroon is a country with clear gender roles and, in general, Cameroonian women are responsible for managing the household. This role is incredibly demanding and since beekeeping is neither time- nor labor-intensive, female beekeepers are able to supplement their income while still performing all of their personal and familial responsibilities.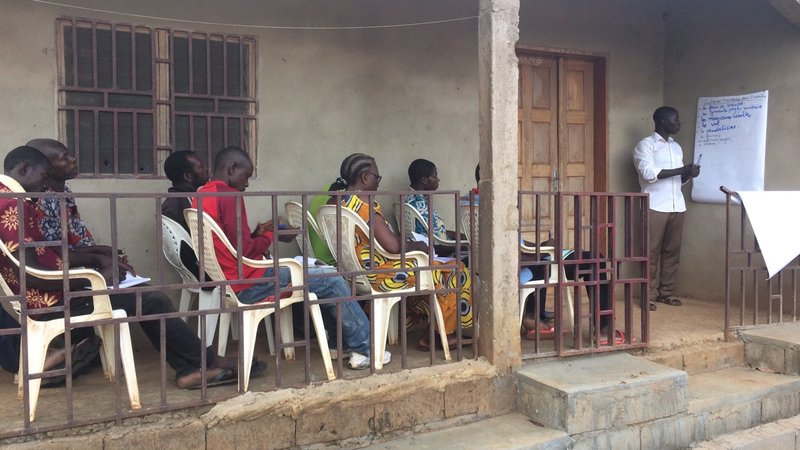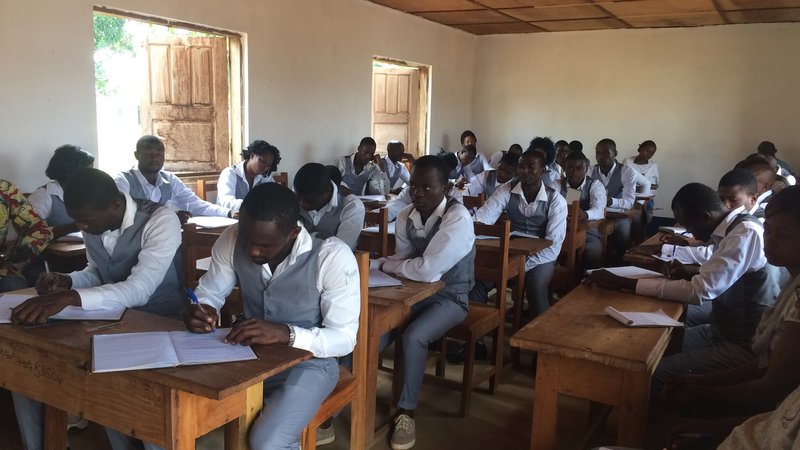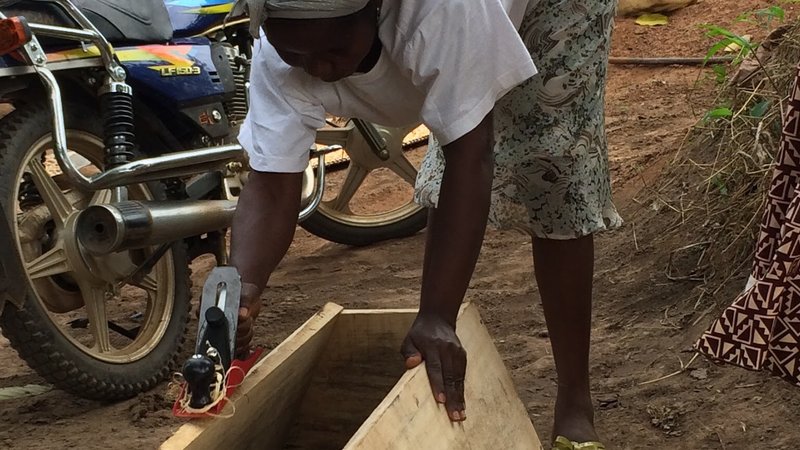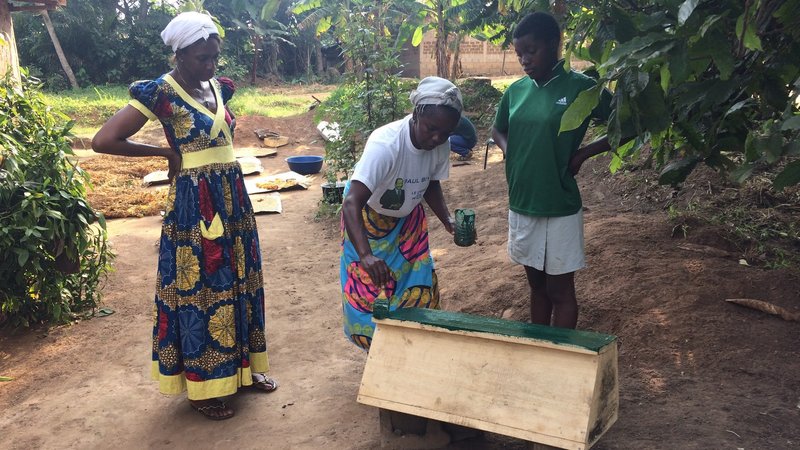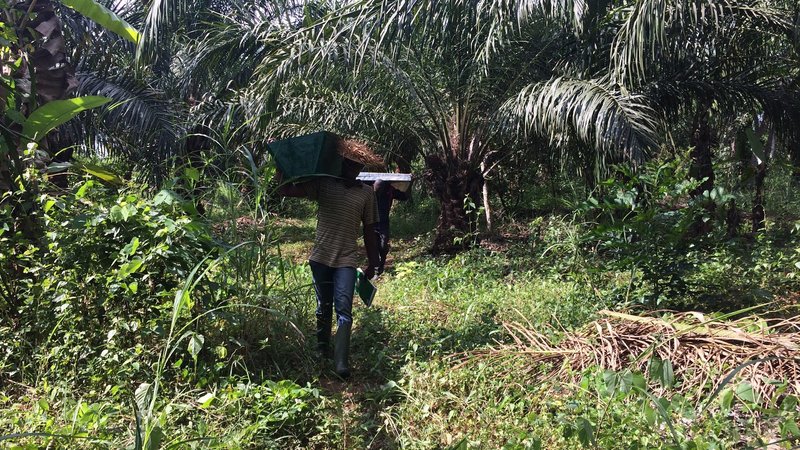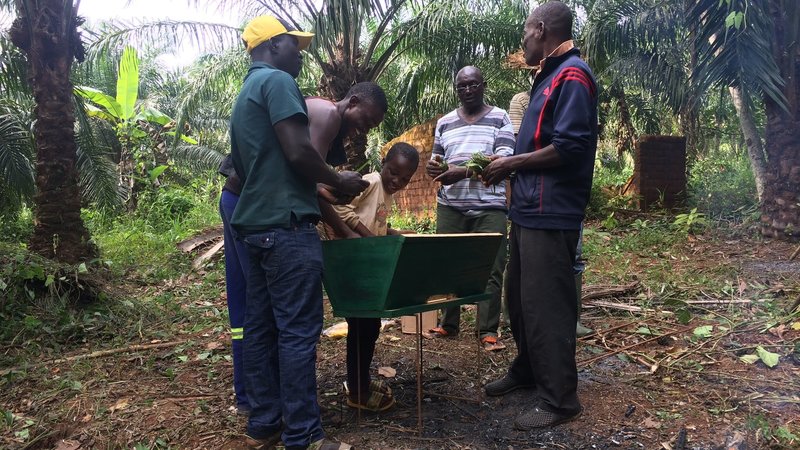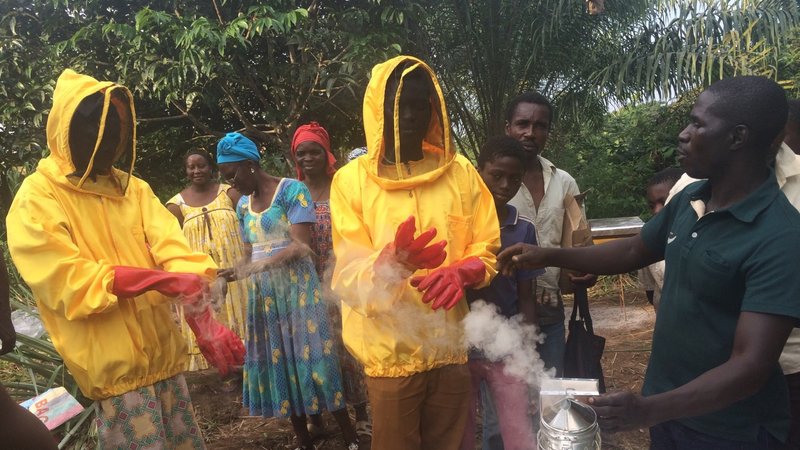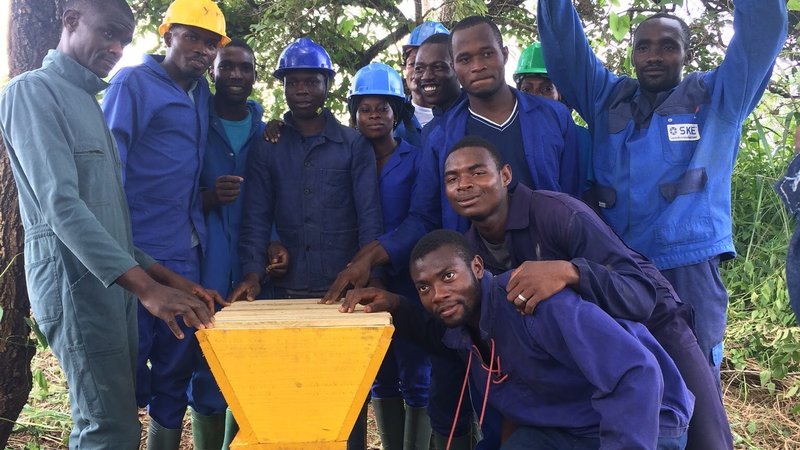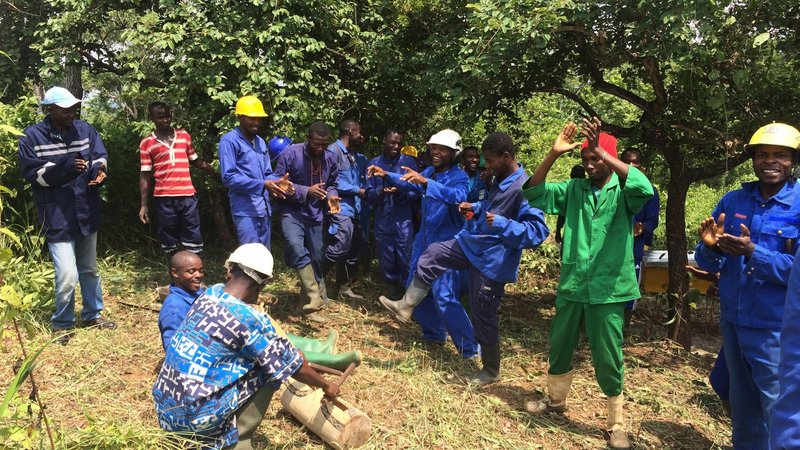 The project above was funded through the Small Project Assistance Program (SPA). SPA is a joint collaboration between USAID and the Peace Corps which allows Peace Corps Volunteers to participate with USAID in development efforts, helping communities to implement small, self-help activities, in sectors ranging from health to agriculture to small enterprise development. Click here to learn more about SPA. 
As one of 11 agencies that comprise Feed the Future, the Peace Corps has been actively involved in developing the U.S. Government's Global Food Security Strategy [PDF] under the Global Food Security Act, and we are excited about our role moving forward. Read the Peace Corps Global Food Security Implementation Plan [PDF] to learn more about how Peace Corps Volunteers around the world are working with their communities to #endhunger.