Peace Corps Volunteer returns to STEM career with a new perspective
When Shelyanne Adorno Otero applied to the Peace Corps, she was set to go to Mozambique as an Education Volunteer and work as a science teacher — a great fit given her degree in forensic science. However, when the program was canceled, she was offered a position in Uganda to work as an English teacher instead. Shelyanne accepted the position and now feels that Uganda chose her.
As an English literacy specialist in Uganda, Shelyanne worked to assess and develop engaging lesson plans targeting fourth graders. Using supplemental resources that the Peace Corps offers for secondary projects, Shelyanne counseled and directed a group of fifth- and sixth-grade girls with two Ugandan co-teachers.
"The group was called DREAMS Girls (Determined, Resilient, Empowered, AIDS-free, Mentored, and Safe)," she said. "We followed a guide and discussed topics related to DREAMS. Our classroom was a safe space for expression and learning about topics of interest that were otherwise frowned upon or seen as taboo."
From the topics discussed, Shelyanne focused attention on creating solutions targeting hygiene and sanitation around the school.
"I gathered materials to build tippy taps, or hand-washing stations, which we placed around the latrines at school so students and teachers could wash their hands."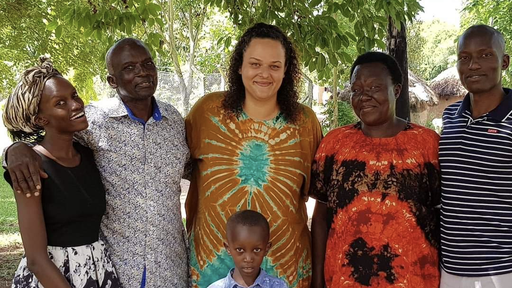 She also worked with her female teachers (and one dad) to teach the DREAMS group how to make RUMPs (Reusable Menstrual Pads) with affordable and locally-sourced products. This initiative helped minimize female student absences from school.
Because she was in the Education sector, Shelyanne had many simultaneous projects that supported education in her community. She cleaned, organized, and managed the space used as a library; expanded library hours so it was open for students during lunch time; taught students to handle books carefully, and created a student committee to keep watch over and learn to manage the space. Shelyanne also partnered with a middle school teacher to create the first class to apply technology by using a projector and computer.
Shelyanne, who is from Puerto Rico, also led programs to introduce the community to American culture in line with the Peace Corps' second goal of sharing America with the world.
"I created and organized lessons about American and Puerto Rican culture. We celebrated Black History Month by highlighting historical Black figures with ties to Uganda in each classroom. The students also had to organize an activity relating to the person's achievement. I invited my co-teachers and host family to a Thanksgiving celebration, where I explained the multiple meanings and how the holiday is celebrated. I then cooked some Puerto Rican dishes to share with them."
The Peace Corps is an opportunity for Americans to sharpen current skills and gain new ones. Shelyanne came into service with skills such as problem-solving, critical thinking and creativity.
"To be a Peace Corps Volunteer, one must be resourceful and able to think on the spot. Unpredictable situations occur all the time and they need solving, so having the ability to communicate, ask, research, and the willingness to learn and compromise are really useful."
When Shelyanne returned to Puerto Rico, she served as an AmeriCorps member and continued her work as an English teacher. Although not the STEM careers she first envisioned for herself, she says the skills learned during her Peace Corps experience have impacted her.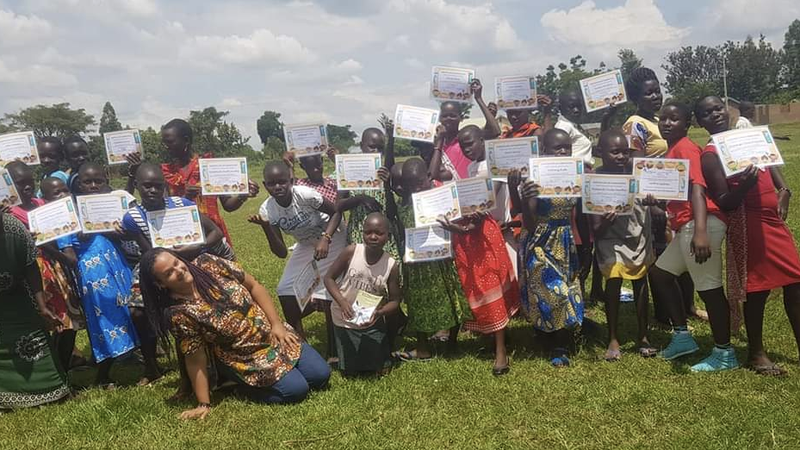 "My communication style has changed. I feel more comfortable switching between English and Spanish and listening to others, not to mention searching for different solutions and compromises," said Shelyanne, who recently earned a master's degree in forensic toxicology from the University of Florida.
"At least for me, as a forensic scientist and toxicologist, teamwork is imperative, whether outside or inside a lab. Being able to navigate team dynamics with a multicultural background in communication curtails a lot of misunderstandings."
For many STEM graduates, options after college are limited to corporate careers. If STEM graduates are looking to make a difference on a global scale, they should consider joining the Peace Corps. For Shelyanne, Peace Corps service is something she wishes everyone would do.
She calls it "an eye-opening experience" because she learned that she was more daring and independent than she believed. She learned that integration into any community is key, and that being able to communicate needs and having others step up to support you is a valuable life lesson. With these skill sets, it doesn't take much time before you make unbreakable connections with others.