The Peace Corps role I never expected: cricket coach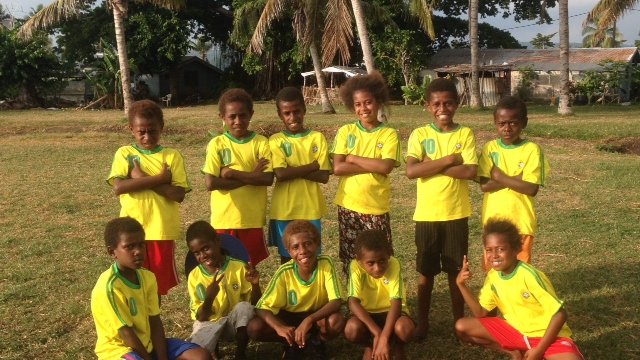 Aug. 22, 2016
Sports have always been a big part of how I interact with the world around me. 

From playing any number of sports as a kid to being the team manager for our men's basketball team in college; from working in sports facility management to maintaining a breadth of seemingly useless sports facts, I just can't get enough. Many of my best memories revolve around sporting events: tailgates, great plays, and the hard work of the athletes involved.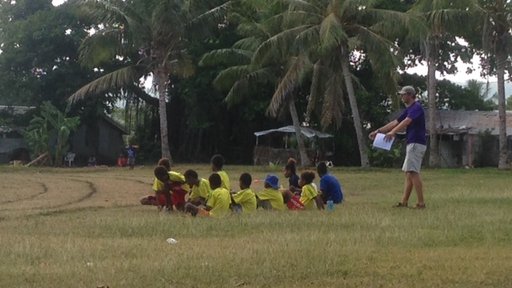 It's no surprise, then, that upon coming to Vanuatu to serve with the Peace Corps, one of my first orders of business was to seek out ways to get involved in the local sporting community. I was able to integrate well with the youth population by helping train the men's futbol team and referee for both futbol and volleyball, and I quickly jumped in to help with Sports Day Wednesdays at the school where my wife is serving.

What turned out to be one of the more exciting parts of my first few months on island, though, surprised even me: coaching cricket. Now, I know a lot about a lot of sports, but cricket was as-yet uncharted territory for me. One of the teachers at the school mentioned that she'd like some help getting the under-10 cricket team ready for an upcoming tournament, and I happily got to work learning everything I could about the sport. I read about plays, rules, techniques, and scoring, and our team showed some serious improvement. We worked to improve our skills as players, such as catching, bowling and batting, and our skills as teammates, such as giving encouragement, winning and losing graciously and celebrating good plays.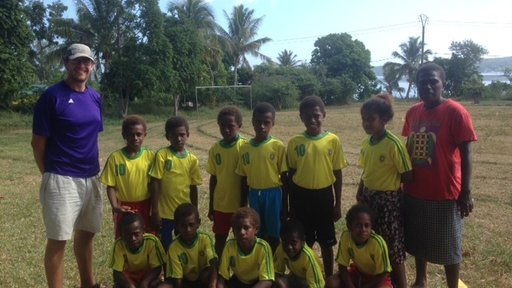 Though our tournament date got pushed back a few times, we finally made our way across the water to the village that was hosting the games. Our kids were unbelievably excited, and warmed up with anticipation. There were three teams including us that would be playing in the tournament. We won our first game handily, and were bested in a close game afterward. When all the games had been played, each team had won one game and lost one. Because of our points differential, we were selected as one of the two teams to play in the final! After a neck-and-neck match, the score turned out to be… tied at 42 runs apiece!
Both teams were excited to have played so well, and were equally as excited to replay the final, even though they'd played a long day of cricket already. In the end, our team came out on top, and our kids reveled in the victory. But what made me the most proud of what they'd learned was watching them immediately run to slap hands with the team they'd beat, and to congratulate them on a game well played.