Peace Corps' responsibility for an AIDS-free generation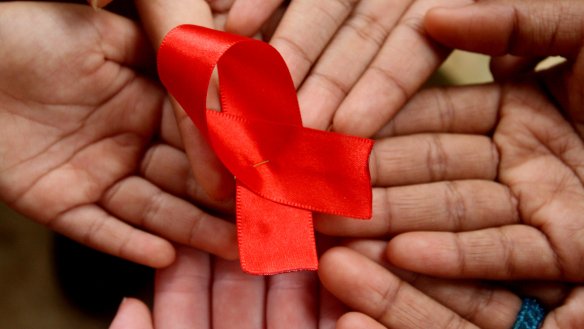 Dec. 1, 2013
Last week, I traveled to Guatemala and visited with Peace Corps Volunteers (PCVs) Mark, Annie, Jessica and Nicole. 
All four PCVs spoke passionately about the challenges their community members face every day with HIV/AIDS – and that the challenges and success of working with communities on HIV/AIDS issues have overwhelmingly to do with health in general.
I learned about Mark and Annie's participation in the Healthy Schools project, where they work with school principals and teachers to teach students about hand washing and sanitation, HIV and hygiene. In Nicole's community the health center has organized a day full of healthy and informative events to commemorate World AIDS Day 2013, from a mini marathon to a soccer tournament, followed by a talk given by a person living with HIV. Jessica is the head of Peace Corps Guatemala's HIV Committee, and as such is instrumental in assuring that all the PCVs there have accurate and current information about HIV that all PCVs can use in their communities.
This year's World AIDS Day theme could not be any more relevant for Peace Corps and the work we do: Shared Responsibility: Strengthening Results for an AIDS-Free Generation.

Given that Peace Corps goes where other organizations don't to do international development work, our staff and Volunteers are key partners in the U.S. President's Emergency Plan for AIDS Relief (PEPFAR). PCVs work with local government counterparts, private sector partners and, most of all, community members, to assist people infected with and affected by HIV to get access to HIV prevention, care and treatment. They support their communities in all four road maps of the PEPFAR Blueprint, a document developed by the U.S. government that outlines PEPFAR's contribution to achieving an AIDS-free generation. Here's what Peace Corps is doing to support the work of PEPFAR:
Scaling up combination prevention and treatment: For Peace Corps, this includes PCVs' work on maternal and child health, and prevention education in schools, clinics and communities. PCVs also play an integral role in testing and counseling, encouraging their community members to get tested so they can know their status.
Going Where the virus is: Peace Corps is where the virus is. PCVs are part of their communities and implement key programs with people living with HIV, orphans and vulnerable children, and young people. In addition, Peace Corps' work in reducing HIV stigma and discrimination is highly valued by communities and counterparts, and other U.S. government partners.
Creating an AIDS-free generation requires a global effort: Key to success in this area includes partnering with countries in a joint move to country-led, managed and implemented responses; increasing support for civil society as a partner in the global AIDS response; expanding collaboration with multilateral and bilateral partners; and increasing private sector mobilization toward an AIDS-free generation. PCVs and Peace Corps staff live this approach every day because they know that they cannot be successful alone.
Science must continue to guide our efforts: Here the focus is to carry out implementation research. PCVs live for finding ways to improve conditions in their communities and frequently carry out local or regional studies to achieve this.
I am pleased to celebrate World AIDS Day 2013 today, and to recognize Peace Corps' work around the globe to achieve an AIDS-free generation.