Peace Corps: A Life Change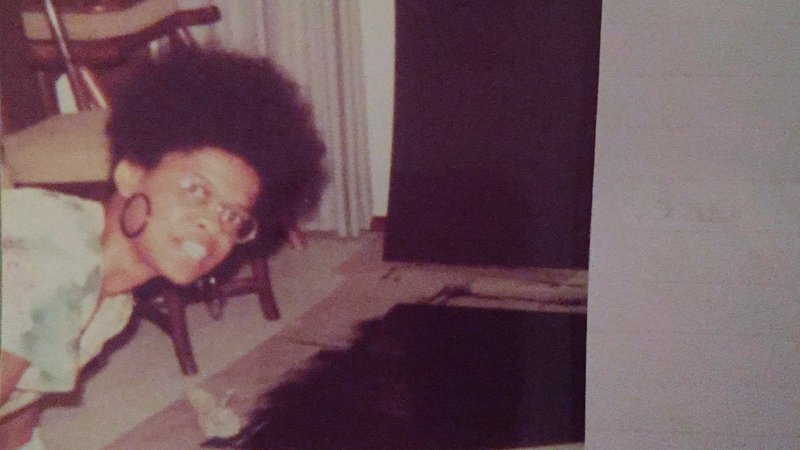 Feb. 25, 2021
Ultimately, my staff employment at Peace Corps greatly influenced my decision to become a Volunteer. In June of 1971, I received my college degree. In July I left for Philadelphia to join a group of other Trainees.
There was a Peace Corps television commercial that featured two people lying on a beach and the voiceover told viewers to join the Peace Corps. At the time, I was a full-time student at Howard University and also worked a clerical job with the government of the District of Columbia—my hometown. So, the thought of joining the Peace Corps as a Volunteer didn't occur to me. But the idea of working for the agency was intriguing, and I thought that there must be staff positions at the Peace Corps headquarters in Washington, D.C.
With that in mind, one day—soon after I saw that commercial—I was bored at my clerical job. I'd filled out my Form 57 application for a federal government secretarial position, so, on my lunch, I drove downtown to the Peace Corps personnel office to leave my form. The receptionist read my application while I stood there and, to my surprise, immediately phoned a personnel staff member. When the receptionist hung up the phone, he directed me to an office where two people interviewed me on the spot. Within two weeks, I was hired.
In that position, I worked as a secretary in the Office of Special Services (OSS). My focus was on Volunteers in Latin America when they were facing emergencies. I was still a Howard University student majoring in non-West history. On occasion, Volunteers would come to the office from their posts overseas, and I was always in awe of the native dress they wore.
I was promoted to a position as assistant technical coordinator in the Information Resource Division. In this role, I responded to various requests for educational, agricultural, health, and technical information from both Volunteers and staff in the field. This job gave me invaluable insight into the global work Volunteers were performing. I enjoyed it and found the work satisfying.
I was working at Peace Corps against the backdrop of a unique time in American history. It was the 1960s, of course, and all across the country, civil rights demonstrators and Vietnam War protesters were fighting for change. At the same time, there was a global concern emerging about the need for world peace. By 1970, the world was rapidly changing, and I was changing along with it.
Ultimately, my staff employment at Peace Corps greatly influenced my decision to become a Volunteer. In June of 1971 I received my college degree. In July I left for Philadelphia where I joined a group of other Trainees. There, we had three days of briefings. We were the first group of Volunteers to train in-country in Liberia. I was the only African American woman in the group of 50, and there were just three Black men.
We arrived in Liberia during the middle of the rainy season. During training, we lived on the old Voice of America compound about 20 miles from Monrovia. Several days after we arrived, the sitting President of Liberia, William Tubman, died. He'd been in a clinic in England, but when he died, his body was flown home. I remember that Liberians flooded into Monrovia from all nine counties. People travelled by lorry, bus, taxi…by any means possible. Many walked miles from up-country—a journey that took them for several days. A lot of people didn't believe their president had died. I remember, in particular, the Grebo warriors with their spears and shields. One trainee in our house was petrified when she first saw the majestic warriors but, though their mourning cries were overwhelming, they marched in the streets peacefully.
On the day of President Tubman's funeral, massive crowds of people in beautiful, colorful, gowns, hats, dresses, and head ties lined the streets. Many of them were weeping loudly. It was an unforgettable experience.
We were the first group of Volunteer teachers assigned to elementary schools throughout the country. We would be replacing Liberian teachers while they participated in a teacher training project at Booker Washington Institute in Kakata. Learning the names of my students—more than 40 in each of four classes I taught—was a challenge. I taught Social Studies and English as a Second Language (ESL). The students often had pronunciation drills in my ESL class, so I appreciated how they would respectfully correct my pronunciation of their names—some took a while to learn. They were so grateful when I thanked them for correcting me during daily roll call. Often, I would have study groups at my house, an experience that sensitized me to the challenging language obstacles my student had to overcome in their learning.
One weekend, I took an elementary student with me to Monrovia where I was going to purchase some primary-level English reading books. George was a very clever student and I rewarded him with a trip because of his excellent grades. Sometimes I hired George to cut my grass. He always used a grass cutter—like a machete—and would swing it from side to side, shearing the grass right off. Although short in stature, his strength was impressive.
Before our trip to Monrovia, George had never been outside of the county where he was born. I shall always remember the amazed look on his face when he saw the Atlantic Ocean for the first time. He said, "Teacher, it is so long that the ocean reaches the sky." I told him I lived on the other side of that ocean. It was the highlight of his Monrovia visit. He was captivated. Years later, he came to visit me at my home in Washington, D.C. He was on his way to pursue his master's at Northwestern University. During that visit, I remember George saying, "Teacher, I finally crossed the long ocean to reach you." Eventually, he received both his master's and Ph.D. in economics and became a college professor. Later, he served as a deputy minister of budget in President Helen Johnson-Sirleaf's government.
I would often spend time visiting, watching, and talking to the Mandingo woodcarvers while they created beautiful, intricate faces and animals on smooth pieces of wood. It was sitting with them in the tropical heat that taught me, eventually, to enjoy Fanta without ice.
I was also struck by how Liberians had astonishing skills in making use of indigenous materials. Men would make everything from bowls and large scoopers for bathing to musical instruments out of calabashes. Little boys would make cars and trucks out of wire. Women would make fans, sleeping mats, and brooms out of bamboo. Once, I watched a Liberian student make a broom in three steps. First, she cut a straight line up both sides of an aluminum can and opened it flat. Next, she laid the large palm tree leaves on the can, and wrapped the sides of the can around the leaves. Finally, she mashed the can with her foot to make it hold the leaves more tightly. Now, it was a broom handle.
In 1972, the July 26 Independence Day celebration was held. The whole village where I live was enthusiastically excited. That morning, the presidential motorcade, which was traveling north, would drive right through the community. Everyone, including me, gathered along the streets to watch President Tolbert go by. I was standing with a crowd just behind a rope barrier. But, just as the motorcade came into view, I ducked under the rope and quickly snapped a photo of President Tolbert before security was able to prevent me. About a half an hour later, a security gentleman approached and asked if I was the lady who took the photo. I was scared. I hesitated, but I said yes. The gentleman told me that President Tolbert had extended an invitation to dine with him and his entourage for lunch at the administration building after the parade. Later, an official car picked me up from my house. It was an honor to dine with all the officials, mayors of major cities, senators, and other dignitaries who participated in the elaborate independence day celebration. The lunch was lovely.
I joined the Peace Corps because I had a passion for teaching, for seeing young minds develop and grow. I wanted to help students reach their unrealized potential. I had the good fortune of teaching a course at both the village high school and a Catholic high school. That experience put me in a unique position to appropriately evaluate the educational needs of students at every level in. I strongly believe I made a difference in that community. I know that my Peace Corps experience made a profound difference in my life, and it continues to do so. My godson recently told me that the slides I showed to him, his brother, and sister when they were teenagers influenced his decision to become a Peace Corps Volunteer four years ago. Peace Corps helped me have tremendous patience in dealing with complex issues and is one of the reasons I decided to teach at the college level, eventually retiring from Howard University.
But there is something else to share. When I was a youngster in 1953, I knew Mrs. Brent, a retired teacher, neighbor, and friend of my mother. She had worked in Liberia during the 1940s at the Lott Carey Mission School. She often invited me to her home for milk and cookies. She showed me photo albums of her experience in that far away country. I remember thinking about how nice it would be to teach in Liberia one day—just like Mrs. Brent. When I reflect on that long-ago time, nowhere in my wildest dreams did I ever think my journey would actually take me to Liberia to teach. I would like to think Mrs. Brent knows it did.