Peace Corps lesson: grit, agility, gratefulness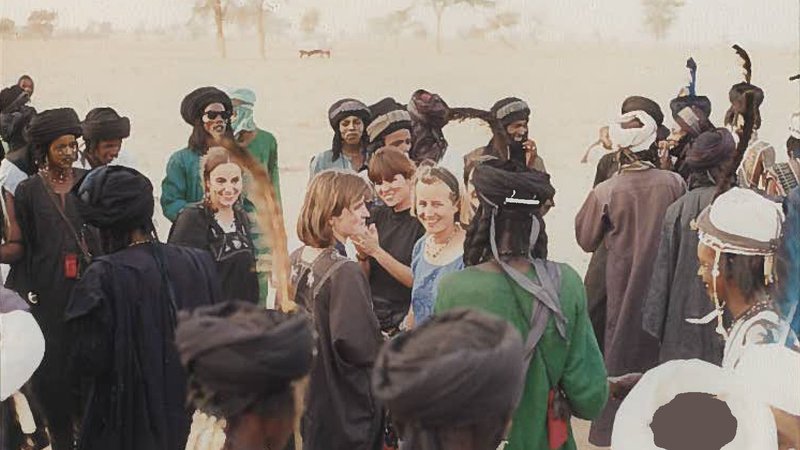 Dec. 18, 2014
How one RPCV rediscovered her spirit of service and landed at LinkedIn for Good
For many, the Peace Corps is a way to jumpstart their careers to get experience in international development in a grassroots way. But what happens when you finish your service unsure if you met your goals or if you made a difference in the lives of your community members? What then?
That's what Meg Garlinghouse felt when she left her service in Niger in 1992—disillusioned with international development work in general.
"I was sort of the poster child of Peace Corps experience, living in a small village, in the middle of nowhere in West Africa," she said. "In my village, the development aid programs hadn't been designed in a culturally relevant way—there was a John Deere tractor off its wheels, farmers were financing seed, paying on credit, but there was no irrigation. Factors outside of their control impacted them."
"Outside of the Peace Corps experience, the foreign aid professionals were mostly in big cities, barricaded in a compound," Garlinghouse said. "That was not attractive to me."
Still, her projects had been successful: She had worked on a millet project, conducted a tree-planting competition among 12 villages and designed an exporting business with female artisans. After finishing the Peace Corps, Garlinghouse went to work for a law firm in Boston. When she realized that wasn't what she wanted, she applied to business school at Harvard, and got her master's in public policy, completing her thesis on microfinance—practically an unknown concept in the mid-1990s.
From there, she landed a job with the World Bank—her dream job. Except it wasn't. So, she quit and, without a job lined up, moved to San Francisco.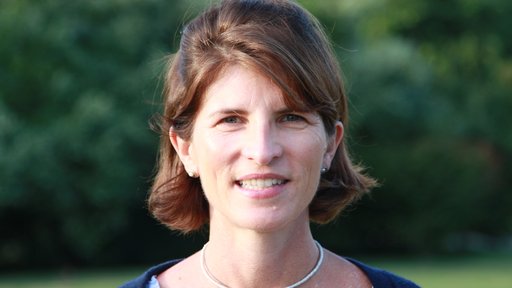 Fast-forward 15 years. Garlinghouse has come back to the service part of her Peace Corps experience and is now the head of LinkedIn for Good, leading the social impact programs at the career networking site.
She landed in San Francisco at the start of the tech boom, starting as a secretary for Netcentives. She moved up there and began working on nonprofit programs. Which is when Yahoo! discovered her, and she went on to build that company's global community relations function.
Looking back, Garlinghouse credits her Peace Corps service with developing her resourcefulness, grit and agility, all of which propelled her to success then and now—as she defines it.
"The most success I have ever felt in my life was getting on the plane at the end of my service," she said. "I literally thought I could do anything. If I wanted to be a doctor, I could be a doctor. I'd done something really hard and been pretty successful. I was at the peak of my self-confidence."
"Resourcefulness was modeled everywhere around you—the host country nationals and you have to be. You have to make everything happen. You have to be resourceful. That's the whole idea around agility—knowing who to ask for help."
Service honed her agility and interpersonal skills too.
"We live in a world where you literally have to be upskilled," she said, referring to how Peace Corps Volunteers learn new skills sets and competencies on the job. For instance, PCVs have to "be able to get along with a lot of different stakeholders, to being able to manage those relationships—from the government worker to the chief of your village to the USAID staff."
It doesn't escape her that she took a perhaps-unconventional career path.
"I've never known where I was going to end up next. The one piece of advice I'd give is, Don't have blinders about the next opportunities. I was almost 30 years old, I had a master's from Harvard and I took a job as a secretary. But it pivoted me to this, and launched my career."
She also credits her service for cultivating gratitude.
"There's not a lot that I take for granted," she said. "I feel grateful for everything—that I don't have to worry about my next meal, that I'm not going to get the Ebola virus." Her service helped her to be "more appreciative and less entitled."
Though Garlinghouse said she wouldn't change her career path—"I feel incredibly fortunate for the places I've landed"—she would change one thing about her service.
"I would probably spend more time sitting down and having tea with people, and less time trying to plant trees."