The signs as Peace Corps sectors
Mercury is not in retrograde. The stars are aligned in your favor. This is not your typical horoscope.
We turned to the stars and matched each sun sign with a Peace Corps sector. So sit back, try to relax (looking at you, Taurus), and get ready to start your Peace Corps journey.
*Note: Applicants are selected to Volunteer based on a combination of skills, experience, medical considerations, and other factors – not their astrological sign. This blog post is entirely for fun and will hopefully get you excited about the available opportunities the Peace Corps has to offer.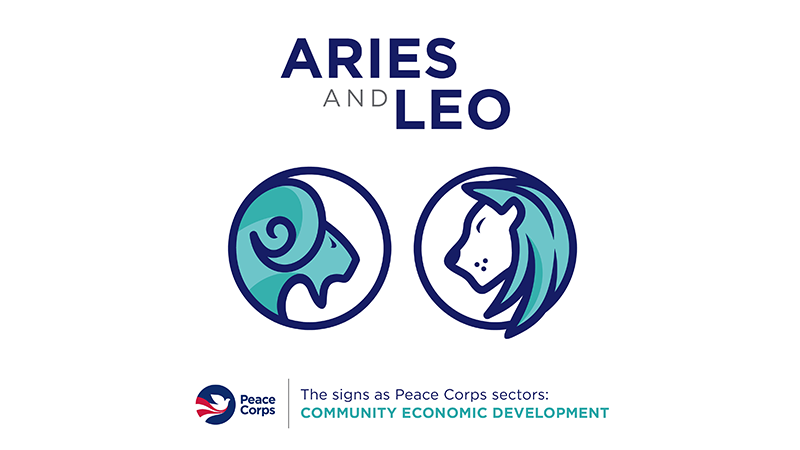 For the courageous Aries and warm-hearted Leo, try the community economic development sector. You're adept at motivating those around you, so consider applying that energy to encourage economic opportunities in communities around the globe. You might use your intense passion to work with entrepreneurs and business owners to develop and market their products or perhaps you'll teach basic computer skills to help connect communities with the global marketplace.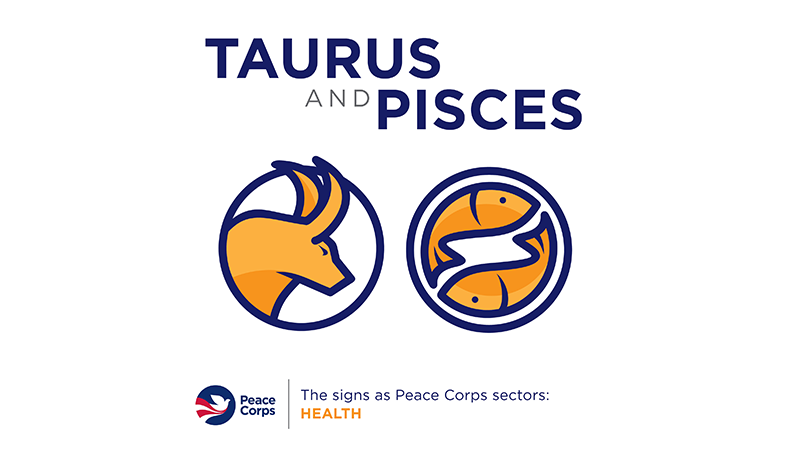 For the caring and mindful Taurus and Pisces, consider the health sector. Your calm demeanor and infatuating personality would pair well with community health work! Apply your patience and caring nature to promote important topics like nutrition, maternal and child health, basic hygiene, and water sanitation. Your potential impact won't stop there! Volunteers in the health sector also work in HIV/AIDS education and prevention programs, where they train youth as peer educators and create programs that provide emotional and financial support to families and communities affected by the HIV/AIDS epidemic.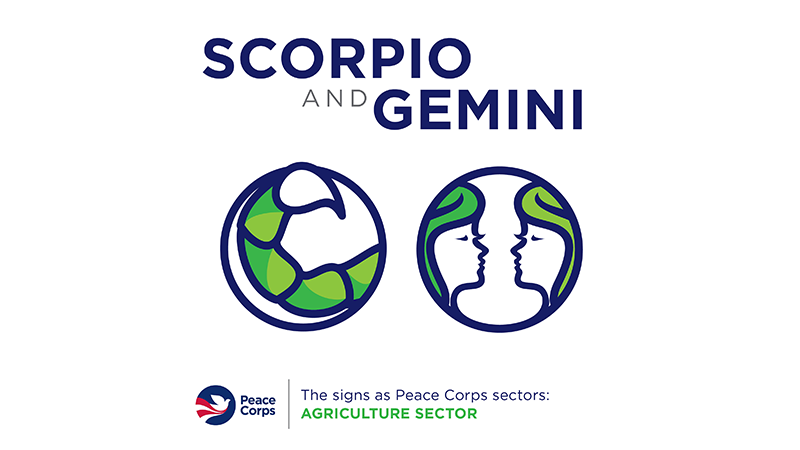 Are you looking for an adventure? Try the agriculture sector. Goal-oriented and resourceful Scorpio will feel engaged when working with small-scale farmers and families to increase their food security and adapt to climate change, all while promoting environmental conservation. Can't sit still, Gemini? Head to the field alongside farmers and spend your days working on integrated projects that combine vegetable gardening, livestock management, agroforestry, and nutrition education.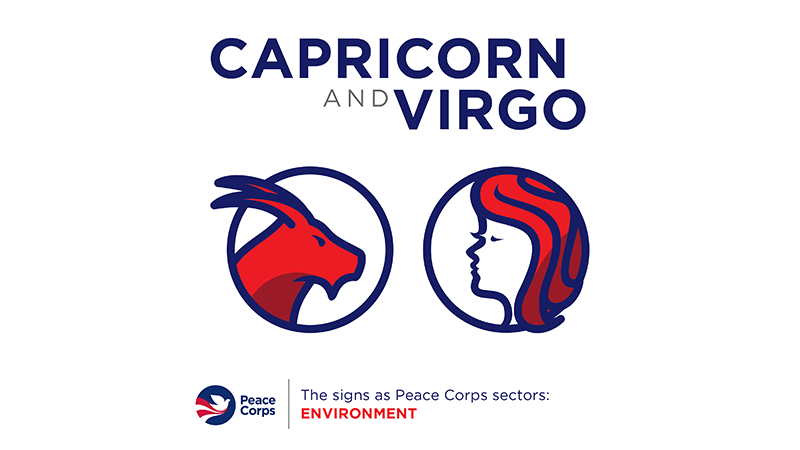 Who better to help forge a global movement to protect our planet than the down-to-Earth (pun intended) Capricorn and Virgo? Your responsible nature and hard-working attitude make you great at managing projects and getting things done, both essential tools when working in the environment sector. By teaching environmental awareness you'll feel connected with the mission to empower communities to make their own decisions about how to conserve their local environment.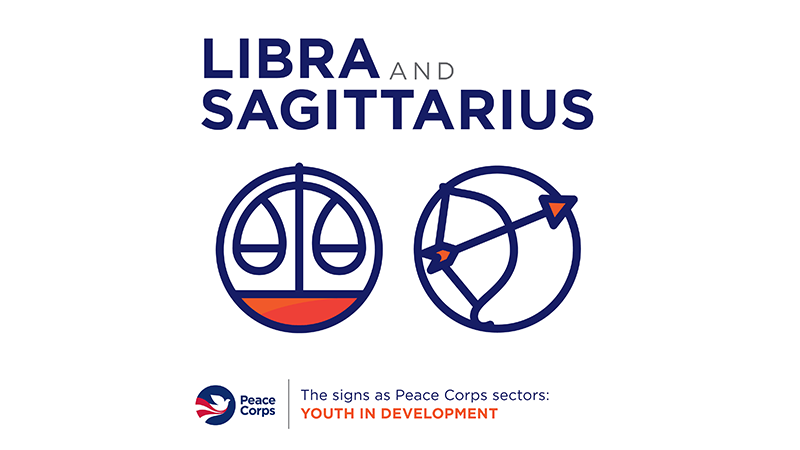 Are you a Libra or Sagittarius looking to empower the next generation? The youth in development sector has what you're looking for. Libras focus on balancing the scales of inequality, so they'll feel good about working with young people to promote engagement and active citizenship. Sagittarius' magnetic storytelling skills will come in handy as they talk with teens about gender awareness, employability, health and HIV/AIDS education, environmental awareness, sports and fitness programs, and information technology.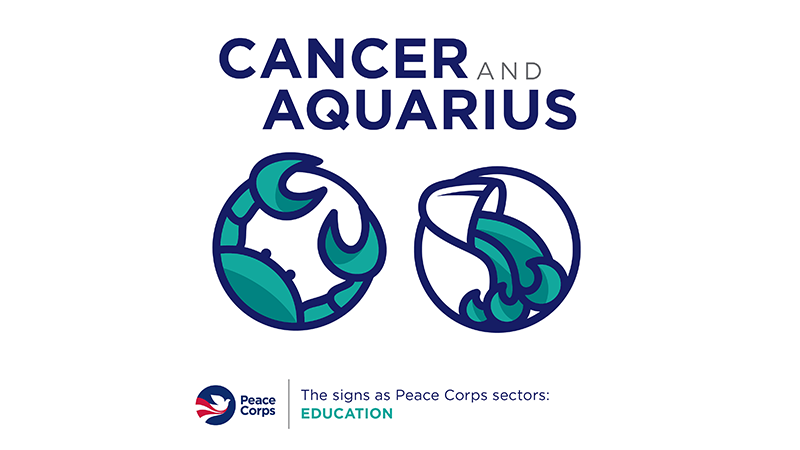 Imaginative Cancer and open-minded Aquarius will be right at home in the education sector. They may work in elementary, secondary, or post-secondary schools, and their creativity will come alive as they teach subjects like math, science, or conversational English. Resource teachers and experienced educators will like the challenge of being teacher trainers. If feeding hungry young minds through engaging lessons and building strong partnerships with local teachers excites you, you'll be overjoyed with options – education is our largest sector.
What do the stars have in store for you? We don't claim to be astrologists, but we do know a thing or two about applying for the Peace Corps. If you're interested in becoming a Volunteer, start by attending an event with a Peace Corps recruiter near you.