Peace Corps changed my life before I was even born
When my father was 12, his father died. 
At the funeral he met a man named Kevin O'Donnell and his wife, who were close friends of his father. My dad told me that he felt an immediate connection to this man and wished he could be his father. I learned this when my father gave Kevin O'Donnell's eulogy in 2012, almost 40 years after he first had that thought. It turns out that Kevin did become his dad, because just a few months later, his wife died in childbirth. This left my dad's mom, Ellen, widowed with two kids and his dad-to-be, Kevin, widowed with six kids. Within a year they decided to get married.

At the time, Kevin was the general manager of a steel company but was ready for a new challenge. He saw an article in the newspaper about the Peace Corps and their need for experienced leaders. Kevin applied and within two weeks was offered a job. Before they knew it, Kevin, Ellen and their eight children were moving to Seoul, South Korea, where Kevin would serve as the first Peace Corps Korea Country Director. My dad spent all of high school at Seoul Foreign School (SFS), which at the time was a small school mostly for the children of missionaries.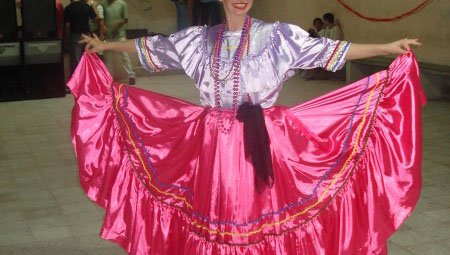 Twenty-seven years later my father returned to Korea for his high school reunion, and my mother and I went along. I fell in love with the country and started crying on the plane home. I asked if we could move to Korea, so I could go to SFS.
Of course they said no, and I cried. Every few months, I would ask if we could move to Korea, my dad would say no and we would all laugh.
One night when I asked if we could move to Korea over dinner, my parents said yes. It turns out my father got a teaching position at a university there as a Senior Fulbright Scholar that would require the family to move abroad for a year. I think it may have been the most ecstatic I have ever been. I started crying uncontrollably with excitement. Six months later we were packing up our house for the move.
The next year was spent among friends from all over the world. I enjoyed Korean food at the local vegetarian Buddhist restaurant, did lots of shopping, learned to say "I'm a vegetarian," give directions, say "I don't speak Korean" and, most importantly, to bargain.
I loved SFS and was challenged academically in a way that I never had been before. Seoul was one of the safest cities in the world. As a 14-year-old girl, I was able to explore Seoul; I had freedom I never had in suburban Michigan. At the end of the year they invited my father to stay on, but he had commitments in the U.S. and decided it was time to go back.
Spending just one year in Korea changed my life. I returned with a broader sense of the world and my place in it. I felt as if I could go anywhere, live anywhere and do anything. I also developed a very strong academic work ethic and a very strong religious connection that pushed me. If that hadn't happened, I would never have gone to Oberlin College and maybe never would have been challenged to become the person I am proud to be today.
My aunt Megan spent four years in Nepal with the Peace Corps. When she returned she had a nose ring and I like to think that was what did it for me. Honestly I can't say exactly when I started wanting to serve in the Peace Corps, but for as long as I can remember I wanted to.
I landed in Honduras in 2007. I was lucky enough to work on two projects where I felt like I made a substantial impact. I had a wonderful relationship with my Honduran counterpart and still talk to her every year. I spoke Spanish and still do. I traveled across the country and throughout the region. I had close Honduran friends, joined a local dance group and was a big fan of the local football team. I became much more comfortable with my place in the world, learned how to be alone, live simply, find ease amidst discomfort and learned how to exist in a foreign culture. I realized that the privilege and power I have from being an educated American is not something I should feel ashamed of, but rather it is my obligation to use the knowledge and power I possess to work hard to make the world a better place.
It's easy to look back with rose-colored glasses, but there were certainly frustrations: I hated the culture that allowed men to dominate. I loathed the lack of self-determination and overall apathy that I saw in Honduras, a country that had suffered through decades of disillusionment, corruption and foreign intervention. I was frustrated when people would commit to a project and then not follow through. By the end of two years I could no longer stomach eating rice, beans and tortillas.
If my grandfather never served in the Peace Corps, if my father never grew up in Korea, if I never lived in Korea, if my aunt never served in the Peace Corps and if I never served in the Peace Corps, I would not be the person I am today. Thank you to Peace Corps and to all the people that made it possible.
This story originally appeared on Returned Peace Corps Volunteers of Washington, D.C.