Peace Corps brings couple together and inspires service for a second time in retirement
I was well into my doctoral program in agricultural economics at Texas A&M University (TAMU) when my gym partner, who was also the campus Peace Corps recruiter, mentioned that he'd noticed a ring like mine on the finger of a new student named Vanessa who'd recently returned from service in the Philippines.
It was a tradition for Volunteers in the Philippines to purchase a silver ring with a motif of two hands clasping to support the Baguio orphanage, where children learned silversmithing.
Vanessa and I went on a few hesitant dates, and at one point, Vanessa, an ornithology student, asked me to climb a tree to help weigh caracara nestlings. In time, a solid partnership developed and we married in 1990.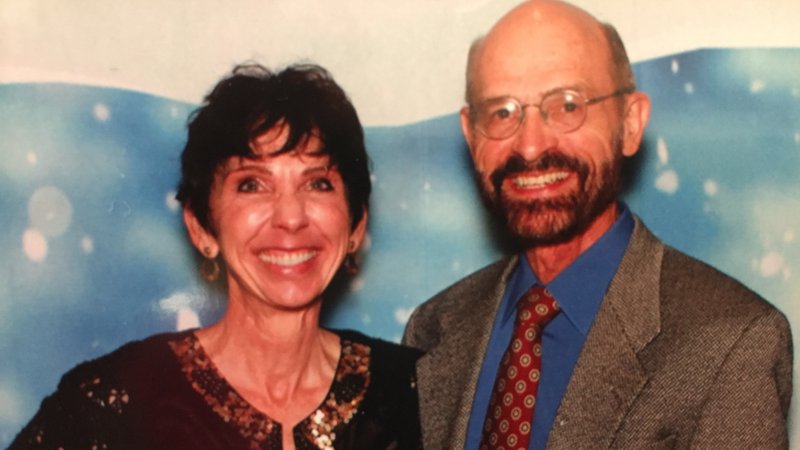 From 1976 to 1978 I served in the Philippines as a regional planner in the provincial government of Aklan, located on Panay, one of the central Philippine islands. Using my undergraduate degree in economics, I helped the provincial governor's staff prepare the first comprehensive socio-economic survey of the province as well as a road network development plan. Other projects came up, as is typical in Peace Corps, including distribution of literally a boatload of primary school textbooks from a California Rotary Club. Another—which proved to be a turning point in my life—was to help revitalize a Ford Foundation-funded rice seed certification project.
The rice project led me, on my return to the U.S., to a master's degree in agricultural economics at New Mexico State University. During that time I supported myself as the campus Peace Corps recruiter. The rice project was also key, in addition to my degree, to my getting a job at the Texas Agricultural Extension Service based at TAMU to assist with rice research. I eventually decided to study for my Ph.D. at TAMU.
Vanessa graduated with a B.S. in biology, with an emphasis in wildlife biology, from the University of Minnesota, St. Paul, in 1983 and went on to serve as an Peace Corps Volunteer in the newly opened Muslim area of Marawi on Mindanao Island in the Philippines. From 1984 to 1986 she taught biology, ornithology, and parasitology, and served as a bird bander and forestry guide for the Aga Khan Museum at Mindanao State University.
Despite the Philippine revolution, Vanessa extended her service for a third year on Cebu Island in the Philippines, studying the endangered black shama (a forest bird) and inventorying birds and mammals in national parks. After completing three years of service, Vanessa entered TAMU, College Station, in 1987, where she earned her master of science in wildlife biology while teaching at TAMU.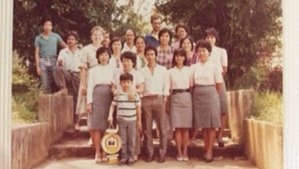 Soon after earning my Ph.D. I was hired by American Express in Phoenix—not for my agricultural skills, but for my econometric expertise. I spent over 27 years in the financial industry, first for American Express and then for the United Services Automobile Association.
Vanessa graduated a few months after me and came to Phoenix, where she secured a position with Arizona Game and Fish. In addition to her other work, she headed up a team of desert tortoise researchers for many years (she was best known as "The Tortoise Lady"), while continuing to teach college biology and anatomy.
Along with our busy professional lives, we raised two wonderful children: Kate, now an intellectual property attorney, and David, an aircraft systems engineer.
With our children grown and retirement imminent, we needed a plan. It wasn't a stretch to decide: if Peace Corps had a place for us, we were ready to return. It can be more challenging for couples to qualify for assignments at the same location, but we had picked up enough Spanish after living in the Southwest for so long that, with extra study, we were able to qualify for Paraguay. In Paraguay, I will be serving as an agricultural educator and Vanessa will help with a reforestation/conservation program.
We vow to speak Guarani better than either of us learned our Philippine languages. In fact, Vanessa is making up flashcards as we speak!
Having become accustomed to so many amenities in the U.S., we look forward to living with fewer material things in Paraguay. Hopefully this will focus us on our relationship with one another as well as our new community. We have so much more experience to share with host country counterparts than we did during our first service periods. Lastly, we are more patient listeners now than we once were. And if I've learned anything, it is that listening is the key to a successful Peace Corps experience.