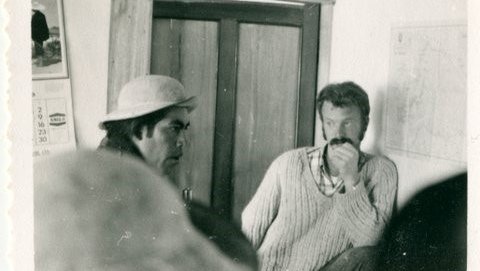 Sept. 17, 2018
The Peace Corps was a profoundly significant experience for me. 
I served as a Peace Corps Volunteer in Ecuador from 1967 to 1969. It was an education not possible anyplace else. I returned home confused about what I had seen and done, discouraged about the impact of my service, and extremely grateful for what the people I had lived with and walked the trails with had taught me. 
In the years that followed, I applied the language, culture, and experiences to my work with the immigrant community in New Jersey. It had been the perfect preparation.
I was part of Campesino Leadership Project working with formation of agricultural cooperatives as a part of the agrarian reform in Ecuador in the 1960s. I saw almost all of Ecuador with the Peace Corps through the projects we worked on, but most of the time I lived in the cold, rainy and windy but strikingly spectacular high Andes of Southern Ecuador.  I got to know the people in the villages, learned some of their language, and learned to feel the pain of their struggle. I walked the trails with the ethnic Kañari campesinos as they told me about their dreams, their everyday lives, and their history. 
Then, in September of 1969, when I finished my service, I left.
For so many years I lost contact with the Kañari community, though I was close to the Ecuadorian community in New Jersey. In 2013 a returned Peace Corps Volunteer who had served with me in Ecuador went back to visit. He left my email address with the Peace Corps Volunteer in the area that I served. 
One morning I saw an email from a man whose name I recognized. He explained that he had gotten my address from the Peace Corps Volunteer and was writing to let me know the community remembered me, and then he invited me get involved with the community I served as a Volunteer again. He spoke of their many intertwined projects involving crop diversity, soil improvement, seed development, nutrition education, and marketing.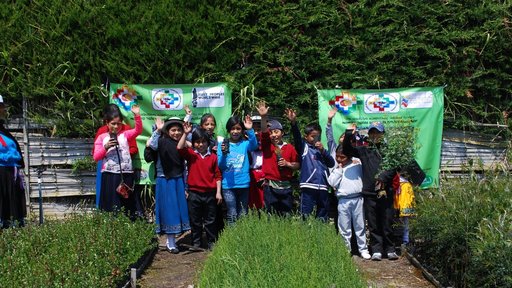 The man, who had been a child when I was there, explained what the community had accomplished, what they were working on at the time, and what they planned to accomplish in the short term, medium term, and long term.  He stressed many times that the work I began in the Peace Corps is not finished, and that I need to finish it now.

This was an initiative envisioned, developed, and carried out by the community. This is a project I believe in. It is the fulfillment of hopes, plans, and dreams I had listened to so many years before.  As I was facing retirement from teaching, this was a new career I welcome. I'm back serving my Peace Corps community again without leaving home.
Since receiving that email from the man who reached out to me, Nicolás Pichazaca, I have thrown myself into this work. Nicolás and I have become close friends. I hear from him almost every day. We plan, share thoughts, make progress on projects at a distance of thousands of miles yet as close as our phones. 
Just as in the Peace Corps, members of the community constantly chime in as well, but now they are on all of the media choices on electronic devices. We share news, jokes, and ideas. Messages start with "Mashi" (friend) and I am referred to as "Tayta Alan" (Father, or elder). They ask for my opinion or input, and are as free as ever to disagree and tell my why.
I am constantly learning, meeting new people, and studying all areas related to development programs, and our projects have had some success. The community is now working with researchers at U.S. universities on seed improvement programs and food systems studies. We have also received gifts of seeds from a researcher in Guatemala and participate in a seed exchange program. Newly formed women's farming associations will plant and select seeds for further trials. 
We also won a grant to develop and operate a nutrition education program in schools. I have contacted a researcher who will begin an evaluation of its effectiveness. We have received generous support for this program from the returned Peace Corps Volunteer community. 
Now, with many projects in development and constant conversations with community members I feel like I am in the Peace Corps again, and I love it!