Peace Corps service is all about relationships
My experience as a Peace Corps Volunteer was the most important transformational moment in my life, particularly because it provided me with a foundation for my career in public health.
I was raised during the 1950's in the city of Bethlehem, located in the Lehigh Valley in eastern Pennsylvania. My parents valued education, humanitarianism and international understanding. Although I never traveled out of the U.S., I had a passion for understanding and helping people in other parts of the world. During college I applied for Peace Corps service and was accepted in 1965. During my senior year I participated in a political science field trip to Washington, D.C., where we met Bobby Kennedy, then Attorney General. I mentioned to Attorney General Kennedy that I had been accepted as a Peace Corps Volunteer, and he said it would be "the best job I could everfirst want."

From 1966 to 1969 I taught secondary school biology, chemistry and physics to nomadic and rural students in Marsabit, in the Northern Frontier District of Kenya, at a school that was established soon after Kenya's independence in the early 1960's. It was a challenge to take the school's first graduating class through the British Cambridge Exam, and everyone knew this was the students' one chance to move forward with their educational goals. Teaching magnetism and electricity to students who had never been exposed to these conditions took creativity.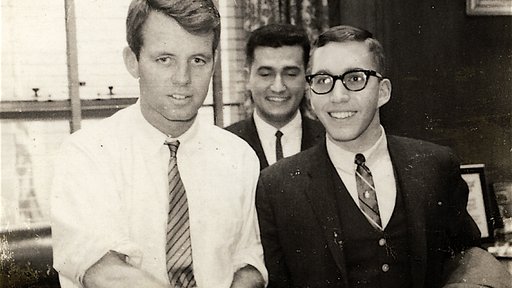 Never in my life, however, had I witnessed anyone study and crave an education as much as these students. And, whether they were ill with malaria, had to study with flashlights because there was no more petrol for the school generator at night, or simply shared books and pencils, there was a drive in every student to succeed. Because this was a boarding school, not only did I get to understand the students' needs and challenges in depth, but they also encouraged me to go with them to their home village to meet their parents and relatives. These first-hand experiences gave me a first glimpse of the need for public health improvements in developing communities and served as an underpinning of education and economic growth.
As a Peace Corps Volunteer teacher I began to analyze which strategies best helped me motivate and help others, and I distilled my experiences down to three key principles:
Make it a partnership experience;
Assure respect for the individual; and
Offer the individual something useful, including optimism.
Throughout my career in public health, these principles have served me well in counseling and mentoring numerous staff, volunteers and students.
I also found that teaching and mentoring is a long-term investment, and one may never know the outcome. Through the exchange of letters, phone calls and the Internet, over the years I have tried to keep in touch with the students I taught, and, quite pleasantly, some of them have kept in touch with me. A number of my students have become physicians, educators, business leaders, even politicians.
A great example is one of my former students from Marsabit, Dr. Mohamud Sheikh Nurein Said, who represents the true power of the relationships built during Peace Corps service. Just this past year he was selected by National Peace Corps Association as its 2013 Harris Wofford Global Citizen Award, held in Boston at the Kennedy Library. After graduating from secondary school, Dr. Said received his medical degree overseas and then returned to Kenya to begin his family and his life's work.
In addition to practicing medicine in Kenya, Dr. Said has served a much wider community. He has risen through the ranks of the Kenya Red Cross Society to be its Governor General. He has devoted himself to assisting displaced persons and has been responsible for overseeing the largest refugee camp in the world with over 600,000 persons from the Somali crisis. A life-long member of the Kenya Medical Association, he founded and chaired their Human Rights Committee. He also represented Africa on the Board of The International Rehabilitation Council for Torture Victims (IRCT), headquartered in Denmark.
Dr. Said's Peace Corps connection has come full circle as he promotes the education of underprivileged girls in Kenya and works to link current Peace Corps Volunteers into these programs. He is also Chair of the Board of Bungoma Muslim Secondary School, which hosts two Peace Corps Volunteers, and he is a Member of the Board of Directors of the Mumias Vocational Secondary School for Deaf Girls, the only one of its kind in sub-Sahara Africa, where he has helped secure Peace Corps Volunteer and U.S. Embassy support. In addition, Dr. Said and I have also been partners in working with Peace Corps/Kenya to send new Peace Corps Volunteers back to the Marsabit region, where they are serving today, and which he visits on a regular basis.
Peace Corps service transforms both the Volunteer and the community members they serve. In my case, I am lucky that one of the relationships that started during my service in the 1960's is lasting a lifetime. This is my greatest reward.