Out of corona, connection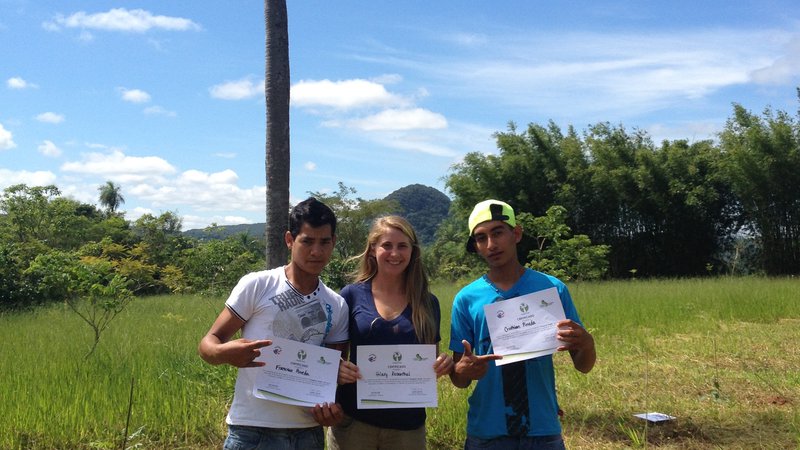 June 19, 2020
As a Peace Corps Volunteer, distance—both physical and temporal—doesn't mean you can't still make an impact or have your host country continue to impact you. With coronavirus causing all of us to physically distance, it's more important than ever to remember this sentiment.
I served as a Peace Corps Volunteer in Paraguay from 2013 to 2015. My adopted home of Zanjita, Paraguay was about as far a cry from my original home, New York City, as one could get. I lived in a town in the jungle, population 500 people at best. Horses were the main mode of transit and there was no internet. If I stood really still in the northwest corner of my room, I could get occasional cell service. The biggest town nearby, however, did have one thing that reminded me of my old days in the United States: a local radio station.
As an environmental conservation Volunteer, many of my projects in my community centered on working with youth and building conscientiousness toward conserving Paraguay's incredible natural beauty. For most young people in Zanjita, their town off the long dirt road from the capital is all they've ever known. But many still had dreams of something more. For example, Cristhian, a 16 year-old boy with a knack for sports-announcing who could perfectly execute any type of Latin American accent. This boy had not a cent to his name, but was my best English student by far. He could hear a word just once and learn it. Cristhian started working at the nearby radio station, walking miles every day to get there, and soon began to host his own shows. One time, he even live-commentated our regional soccer championship game and interviewed me after my team won the semi-final.
Cristhian is 21 now and studying to be a full-time journalist. Occasionally, he still texts me on WhatsApp, but our messages are typically brief and superficial. However, on May 2, 2020, I got a different type of message from him, "Hilary, would you be interested in being interviewed on my show this afternoon? We go live at 4 p.m.!" I wasn't sure I was up for it—my Spanish, not to mention my Guarani (the native language spoken in much of Paraguay, including my community) was rather rusty. But I have a love for radio, and I missed Cristhian, so I thought, "why not?"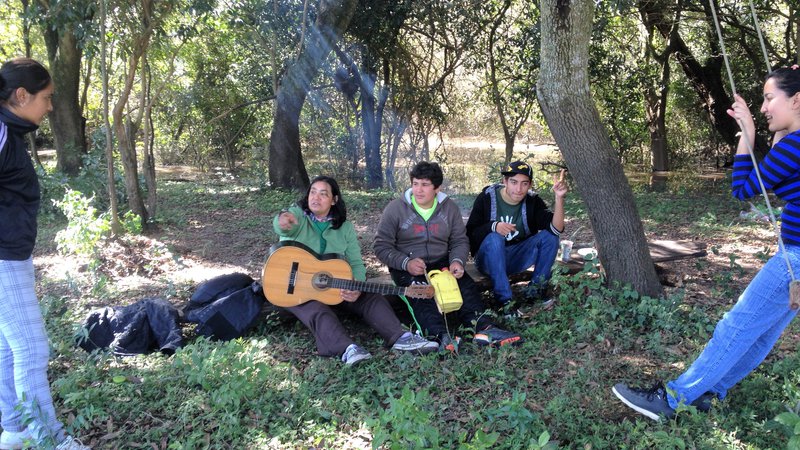 Cristhian called me at 4 p.m., and, to my horror, music blared in my ear, and Cristhian began announcing immediately. There was no easing into this conversation. Yet, despite the spotty connection and Cristhian's too-loud background music, I could make out just enough to hear what he was saying and reacquaint myself with the jopara—a mix of Spanish and Guarani. He introduced me and thanked me for being a guest on his show. He spoke about how I lived in Zanjita for several years and told his audience that much of his success today was due to me. He mentioned that, back in 2014, I took him to a young environmental leaders camp, Paraguay Verde, that Peace Corps held annually. It was a bit of an exaggeration, but it caused me to start the interview with immense pride and gratitude. His success wasn't really my doing at all. Cristhian was all the talent, he just needed someone to believe in him.
During our interview, Cristhian asked me what the state of things were in New York City, where I currently live. He explained to the audience how New York City had 172,000 cases of coronavirus and 13,300 deaths. Paraguay has had significantly fewer cases, but people were still going through the same things that I was—fear, concern, and inability to travel.
He asked what I had been doing to stay connected with people, and I told him I had been using the pandemic as an excuse to check in with old friends, neighbors and, I joked, even exes. I talked about how I had been volunteering in New York to get groceries and run errands for other people I had never met but who felt more vulnerable and could not leave their apartments as easily. Cristhian conveyed the message to his audience in Paraguay, hoping it would continue to inspire the sense of community and service that young people in Paraguay possess.
I told Christhian that yes, the situation seemed dire in New York, but this was also a time to reach out to loved ones, and even to people you've never met before to make sure they're okay. I encouraged his listeners to do the same in Paraguay, even if the cases were not as extreme as in New York. At times, due to the poor connection, I wasn't sure if I was responding to Cristhian's questions exactly, but it still felt so good to talk to someone who had been a big part of my life not too many years ago (though it feels like a lifetime) and, by extension, the community listening to his radio segment.
I used the interview as an opportunity not only to speak with an old friend and my beloved community, but also to update them on what I've been up to since I left Paraguay. I explained how much it means to me that many of my old friends from Paraguay—who I have not seen for nearly five years—had been reaching out to see how I'd been coping amid the pandemic here. Some had even joked that their messages bordered on being incessant, but that afternoon I told Cristhian how much it meant to me to have all of them continue to care for me and show they haven't forgotten me, despite space and time. I wanted them to know I hadn't forgotten them either.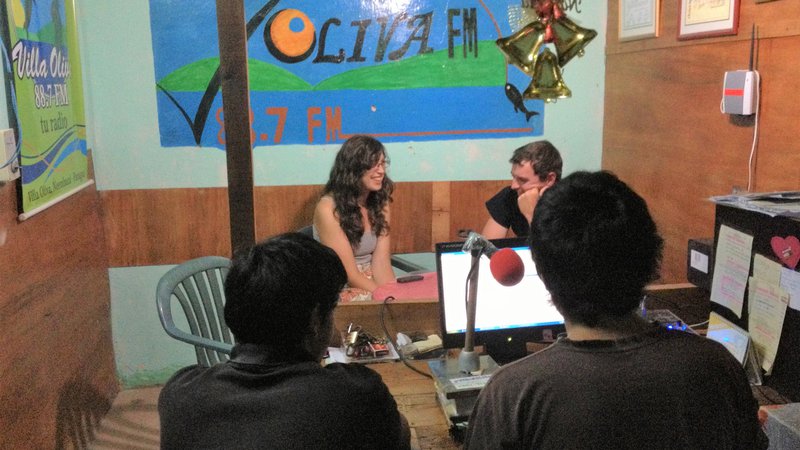 I think many Peace Corps Volunteers fall into the same trap that I did. We think our service won't matter much unless we build that big stove project, or teach 1,000 kids English, or start that local non-profit. I might be a product of a type-A, "doing" culture, but if there is anything that my Peace Corps service taught me, it's that often the biggest impact we can have on someone's life is not the thing we build for them or teach them, but the thing that we build or teach together. That is, caring for each other, wanting to know about the other person's health, values, fears, or joys. These things are always important to learn about someone, but especially when you live with people from a background completely different from yours. The biggest lesson I've taken away from my Peace Corps service (and there have been many, though most have to do with me and poorly-maintained electrical sockets) is that listening to, learning about, and caring about someone who at first appears to have nothing in common with you is key to both professional success and personal fulfillment.
As we began wrapping up the interview, Cristhian thanked me for joining him, and I thanked him profusely. I made sure to tell all of the listeners that I missed them, that I think about them every day, that they have made me who I am today. Maybe it was a bit excessive for a radio interview.
Once our interview was over, I clicked the Whatsapp "end call" button. I stared out for a few silent moments, standing outside on my fire escape, sun in my face. It was a bit surreal. Our interview was probably no longer than 30 minutes, and happened with just a click of a button, but it's all I've really thought about since.
This is just one example of a way I think returned Volunteers, or Volunteers whose service was unfortunately cut short too soon, can continue to connect with their host communities. The current pandemic has forced us to do this in a variety of ways with those closest to us, but I hope it also causes us to check in on those not as close. As I mentioned to Cristhian, it's been a way for me to connect with my neighbors whom I've never met. Not just in my community of New York City, but, as we did during the interview, also with his audience, many of whom I had never have met either.
We can still remain involved in our community, whether that's in rural Paraguay or right down the block. And, even if there is static or you sound a little effusive, it's worth it to let people know you love them and think of them often.