Our island, our paradise, our home
When I think about how I found myself living and working on a small island in the Philippines, I almost cannot believe that it's real.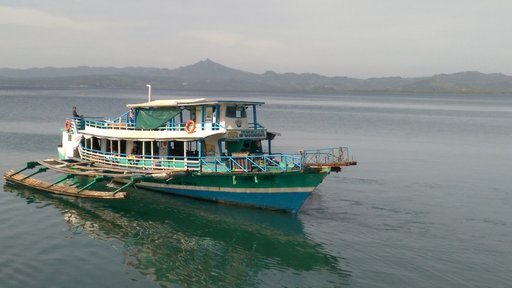 I came from the landlocked Midwest to a country surrounded by seas with over 7,100 tropical islands. Even in paradise not every day is easy, but there are times when my heart is overflowing with happiness from the beauty of this place and its people.
For me, Peace Corps Response has been the best transition from being a student to the working world. Here I can take the skills I learned in grad school and apply them in a new way completely outside of my comfort zone. 
For example, my local government office just completed a participatory coastal and fisheries resource assessment (PCFRA). A complicated name but the idea behind the assessment is simple: gather information island-wide to get a broad picture of the current state of coastal habitats and fisheries. Over a busy week of field work, I learned the methods for rapidly assessing seagrass beds, coral reef cover, and mangrove forest density. 
What I liked about PCFRA is that the assessment is meant to be community-oriented. Coming from a scientific background, it was nice to see a complementary perspective where the value is placed on knowledge of local fisherfolk and training community members to conduct habitat monitoring.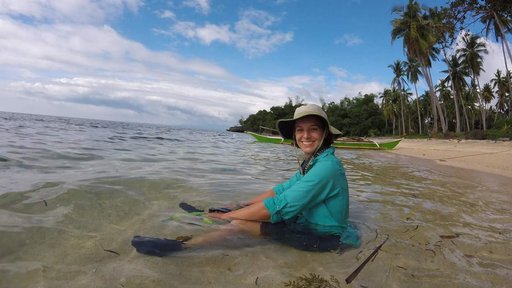 As a coastal resource management Volunteer, I expected to be doing more of the same work when I came here. The major difference is that on a rural island in the Philippines, people fish for survival instead of recreation or commercial profit. Working with coastal communities and collecting data on fish harvest are things that I was prepared to do, which I am doing to some extent. It's an exciting time to be here as we are working to establish a fish catch monitoring program, which is needed on an island where most people are dependent on fish for food security. 
Although I never imagined that I would also be so passionately concerned about solid waste management or watershed resources, these are the immediate issues that the community needs assistance with. I'm finding that even though I did not expect to care so much about segregating trash and recycling, I'm glad to be involved with these efforts. After all, everything is connected. Without proper waste management, the trash created on land eventually ends up in the ocean. 
If there is one lasting thing I can leave behind in the community after my service ends, I want it to be a sense of environmental stewardship. I hope to bring awareness to our interconnectedness with the oceans by educating about marine pollution, especially to the youth who have a chance to turn things around with how our generation treats the earth.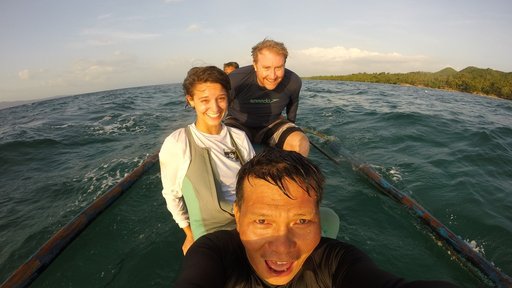 Even though I may not solve any problems in the short time I spend here, I can live with that. At the risk of sounding cliché, it's all the little everyday moments that make up my service. There is really nothing better than the sound of children that all know my name yelling, "Hello Morgan!" when I walk down the street. 

At the very least, I'm accomplishing the second and third goals of Peace Corps, the part about cultural exchange. I have honestly never met a more friendly and welcoming group of people than my host community. Just in my first week on the island, I was invited to join no less than four birthday celebrations, even though I could barely speak a handful of phrases in the local language. After only a few months, I'm embracing the Filipino way of smiling at strangers and shamelessly singing all the time. I have learned to be patient when boat travel off the island is suspended from bad weather or when work moves at the pace of island time.
Living as the minority in a foreign country is an experience that I'm grateful to have. It's a hilarious adventure to step into a new country, have your perspective turned upside down and to reestablish some sense of balance in a place halfway around the world. I have found so much comfort in finding that I can feel at home far away from home. 
---