On Global Handwashing Day, raise a hand for hygiene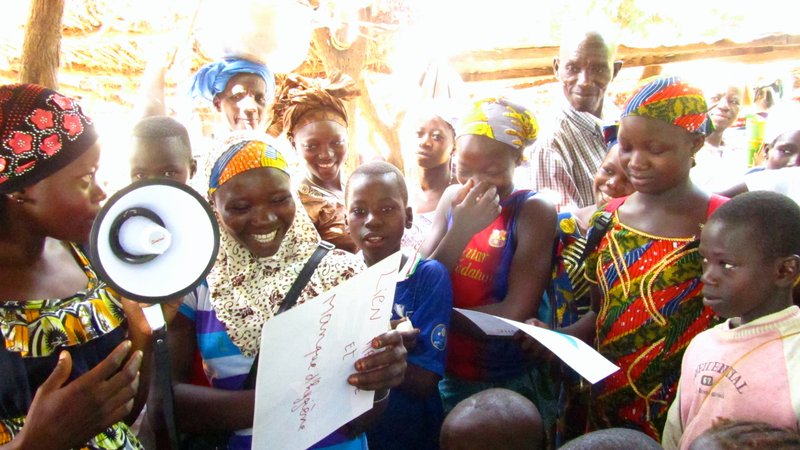 Oct. 15, 2015
Peace Corps Volunteers around the world are preparing to celebrate Global Handwashing Day with their communities on October 15. 
With this year's theme of Raise a Hand for Hygiene, Volunteers will acknowledge this important day by teaching classroom lessons, singing songs and doing crafts with children and building simple handwashing stations out of local materials with their communities.
We are particularly excited about Global Handwashing Day this year as it is a chance to spotlight the new Global Goals. Just last month, international community gathered at the United Nations and agreed upon these Global Goals, which are a set of new development objectives. Of these 17 goals, which span the scope of development, Goal 6 addresses the availability of clean water, improved sanitation and good hygiene. We are thrilled to have Peace Corps Volunteers working alongside the international community to promote these important activities!
Handwashing with soap is the most important and impactful hygiene practice. Peace Corps Volunteers are uniquely positioned to promote it. Unlike many development challenges, handwashing with soap does not require any special skills or equipment, and it's within the economic reach of households everywhere. In fact, handwashing with soap is the most cost-effective way to prevent diarrheal disease.
Last year, Peace Corps Response Volunteer Janet Smith celebrated Global Handwashing Day by kicking off a two-week latrine use and handwashing awareness-raising tour in Mali. Janet and three employees of the local NGO Association pour le Developpement Actif et Participatif (ADAP) visited villages on their market day to conduct interactive awareness events. The team passed out images of unhealthy sanitation practices and gave community members the chance to talk about why these practices could cause illnesses. The primary animator, Kadji Malle, outlined the dangers of contracting diarrhea, ebola, cholera and more if one does not wash their hands and use a latrine. After participants understood why they need to change unsanitary practices, images of healthy practices were distributed and discussed. The interactive lessons drew large crowds and ended with Janet teaching the children a song about handwashing in the local language, Bambara.
Volunteer engagement with handwashing does not stop after today's big event. Volunteers are engaged in meaningful activities happening through their two years of service, such as:
Volunteers build handwashing stations at schools to promote the habit at an early age and work with teachers to include hygiene lessons.
Through youth groups, Volunteers advocate for handwashing using community theater performances and murals.
They work with women's groups to emphasize the importance of handwashing for their own health and that of their children.
Volunteers promote handwashing behavior through informal interactions with their colleagues, for example before sharing a meal with neighbors.
As the global community mobilizes behind the ambitious new Global Goals for 2030, Peace Corps Volunteers will continue to make important contributions to global development at the grassroots level by promoting targeted, sustainable handwashing programs around the world. Let's join Volunteers worldwide to Raise a Hand for Hygiene!