Nurturing global citizens from the Peace Corps to TFA
Like many graduating seniors, I was drawn to the idea of Teach For America and attended a few information sessions on campus. Ultimately, I decided to join the Peace Corps, which had always been my dream.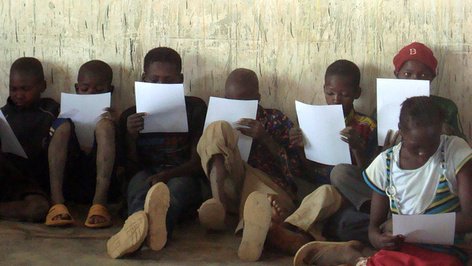 However, as my time in the Peace Corps progressed, I kept going back to Teach For America. The children in Burkina Faso attended under-resourced, poorly staffed schools; so did children in the States. Children in Burkina were academically behind their peers of other nations; so were children in the States. Children in Burkina knew so little of the outside world and relied mainly on Jean-Claude Van Damme movies to paint a picture of life in the U.S. Children in the States were presented limited, often-skewed representations of the outside world as well. I found myself thinking, "Burkina is one of the most impoverished, under-developed countries in the world. What is America's excuse?" How were we not offering more to our children?
It became clear to me that my next step in life was not an embassy or an international NGO.  It was Teach For America. In the Peace Corps, I learned so much about myself, service and community-building; I wanted to take that knowledge and apply it in a classroom. I couldn't think of a better way to translate my Peace Corps experience.
I was fortunate to be hired as a high school French teacher in Baker, La. Teaching French provided the opportunity to truly help my students explore the world.  My students went from thinking that Africa was a country to being able to name many countries of the French-speaking world. Learning about different cultures went from being "weird" to "exciting." They began to take an interest in the world and the things that were happening outside of their everyday lives. They even began to look at their own world with new, open-minded and curious perspectives. My students became global citizens.
Every day our world is becoming more and more connected, and unfortunately, there are many children that don't have the opportunity to explore all of the incredible opportunities this expansion provides. If you have a passion for global service and international development, I highly encourage you to apply to Teach For America, and bring that passion to a classroom in need. You will be serving the world by serving these children.
This post first appeared on TeachForAmerica.org