Myth: I can't serve if I have student loans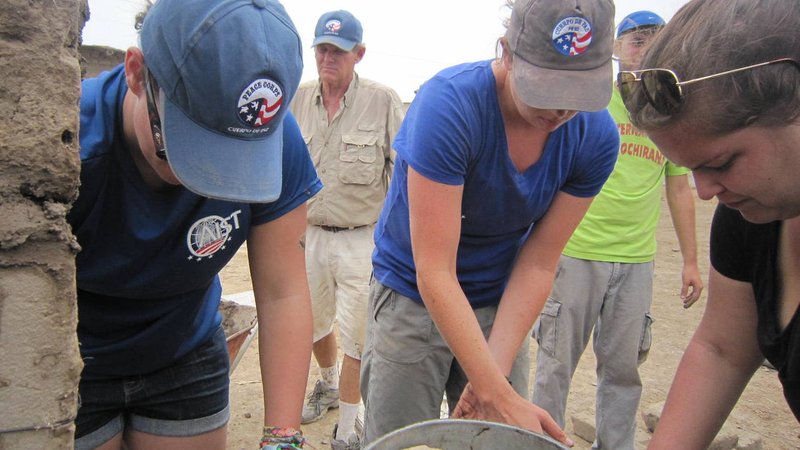 May 4, 2020
With rising numbers of college grads carrying heavy student loan burdens, it's important to thoughtfully consider how Peace Corps service can impact your finances.

Luckily, there are many benefits and tools for managing your student loans during your Peace Corps service and plenty of Volunteers are able to serve with student loans.
There are numerous informative online resources discussing the Peace Corps and student loans, but one of the best things that you can do is contact your lender directly. You should feel empowered to make that call even before you apply! But once you get someone on the phone…what do you ask? Here are some questions (and tips) that can help you navigate a conversation with your lender LIKE A BOSS.
"What type of student loan(s) do I have?"
This seems basic, but you want to be 100 percent sure of your student loan type because it will determine what options you have available to you.
"What options are available to me during or after my Peace Corps service?"
Some loans can qualify for an income-based repayment plan. As Volunteers do not make a significant income, the monthly payment during service could be $0.
Some federal loans qualify for deferment, meaning you wouldn't need to make payments on your student loans during your Peace Corps service. However, depending on the type of loan, interest may still accrue.
Perkins loans may qualify for a 15 to 70 percent cancellation benefit.
Federal direct loans qualify for loan forgiveness through a program called Public Service Loan Forgiveness (PSLF). It's very important to carefully read through the details of this program but for some, this could shave off years of student loan payments.
Private loans may offer some loan relief options, but that is up to the discretion of the lender. If you do need to make payments on a student loan during your service, you can use part of the "readjustment allowance" that you accrue each month (currently at the rate of $350 per month) during your service to make direct payments to your lender.
"What forms do I need to complete for a qualifying payment plan?"
Required documentation varies greatly. Getting things in writing is not only helpful for your own peace of mind, but can also be critical for holding your lender accountable to what they tell you.
"How do I go about assigning a Power of Attorney (POA) so that a close family member or friend can communicate with the lender while I am out of the country?"
Consider the communication challenges during your Peace Corps service. Spotty internet connections, time zone differences and international call rates can all make having a POA extremely convenient during your service.
Ultimately your student loans are your responsibility. The Peace Corps does not pay for your loans during service and cannot defer your loans for you. However, there are many options for managing your student loans. You should also consider the career and financial benefits that accompany Peace Corps service, which can ultimately have a positive impact on your student loans. Reach out to your lender to determine what options are available if you decide to serve in the Peace Corps.
Ready to start your Peace Corps journey? Connect with a recruiter today.
This blog was updated from its original version by Sarah Finnegan. Sarah is a returned Peace Corps Volunteer from Ukraine, where she was an English teacher from 2012-14. She has been a placement specialist for over three years and she currently sends Volunteers to Macedonia and Mongolia. She also holds a master's degree in International Relations from American University, where she was a Coverdell Fellow.