My students are my teacher: Together we are growing
To my 200-plus midwifery students — you know who you are — this is dedicated to you and all that you have taught me during my ten months as a visitor in your beautiful country. I hope you recognize how truly special each and every one of you are.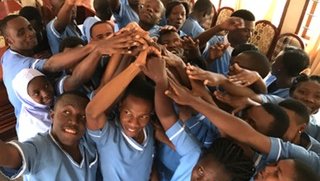 It seems like yesterday we were all together to start our first day of class. I remember just how overwhelmed I felt, standing in front of my largest class of 140 new midwifery students all trusting that I was going to teach them the secret to being a good midwife along with the most important skills. My mind ran wild with questions. Would you understand my English? Would my lectures be pertinent to Tanzania? Could I yell loud enough so you could all hear me? Could I possibly overcome my disorganization skills to be a good teacher? Would you even come to class? 
Bubbly and excited, I came to the first class with music, games and activities to make midwifery "fun." Many of you stared at me with blank faces while others tried to avoid eye contact so I would not call upon you. It was a total disaster. Not one person participated or answered my questions. I felt defeated. 
And there you sat wondering who was this stranger. Where did she come from and how was she going to teach us about health care in Tanzania? Excited and anxious, you came to class with every intention of taking notes, sharing a few secret words with friends and returning to your dormitory with little interaction.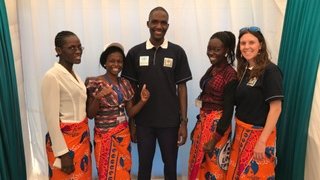 I remember my first day in the hospital. I felt uneasy. I spoke kidogo ("little") Swahili. I did not know the system at the hospital. There were 20-plus moms in labor with so much screaming, chaos and pure confusion. I thought to myself, "Can I do this for an entire year?" 

On your first day in the hospital I imagine you were equally as nervous — although the excitement most likely overpowered the anxiety as this was your first time seeing or talking to a patient. It was a huge step in the beginning of your career as a midwife! 
Ten months later, here we stand with a few dozen lectures under our belts, followed by hundreds of days in the hospital. Things have most certainly changed. 
Class is now interactive; curious hands raise high when I ask a question. During break and after class many of you approach me with stories, inquisitions, hopes and dreams. You laugh at my silly songs and humor me by participating in my games. You challenge me when I am wrong. You stand up for yourselves. You are smiling. You are confident. You are growing.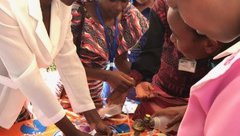 In clinical I have watched you go from standing awkwardly at the bedside whispering "pole" ("sorry") while shying away in fear from the mother's pain, to breathing rhythmically with her to contractions, holding her hand, encouraging her, demonstrating squats and lunges to help progress labor and lastly finding peace and power in being present. 

I am tough on you because I know that you can, will and are making a difference in the lives of mothers and infants around the country. 
Ten months ago I did not know what adventures lie ahead. To this day I still do not know, but one thing I am certain of is that I am eternally thankful for this opportunity and am forever changed because of you. 
You bring me so much happiness and fill me with strength of which I will carry with me and grasp onto tightly once I have returned home. I may be your teacher but you are my constant reminders of the importance of humor, forgiveness, grace, faith and fortitude. 
One of you recently said to me, "Madam, you cannot leave Tanzania. If you do, who will teach us midwifery from the heart?" 
With tears in my eyes, I congratulate you. You have recognized the secret and art to midwifery: providing care from within. You, my students, are the future. You are the heart of midwifery.
---