My #PeaceCorpsHome: This casita in Guatemala is "Peace Corps chic"
In the hills of Guatemala, there is a casita. It's home to Rachel and Raphael, two Peace Corps Volunteers.
They live together in the small house, which sits inside a family compound shared by nine other people. Their home is filled with hand-me-downs from previous Volunteers and the walls are decorated with photos of friends and family.
Like all Volunteers in Guatemala, the two live alongside a host family. Sure, it might mean a less private life than we're used to in the U.S., but host families help Volunteers adapt culturally, speak local languages more fluently, and appreciate the lifestyle of rural Guatemalan families.
In larger towns are generally made from cement blocks with a tin or tile roof, similar to the one Raphael and Rachel share. Volunteers in rural areas may live in a house made of cement or adobe, with a tin or cement roof and a tile or cement floor. Most households in Guatemala have a pila—a large cement sink for washing dishes and clothes, with a section for collecting water.
As a Peace Corps Volunteer, it's important to be flexible in your housing and site expectations and willing to adapt to the discomforts (and benefits!) that come with rural living. We asked Rachel and Raphael to share their home with us. Here's what they said: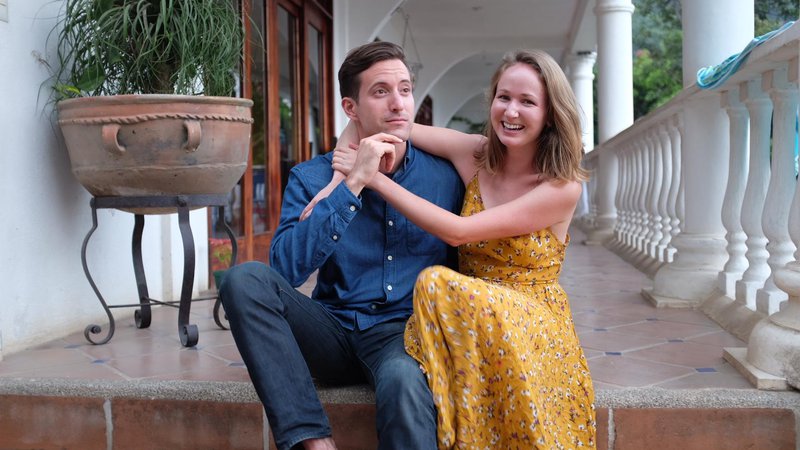 Name: Rachel Moore and Rafael Ronquillo
Country of service: Guatemala
Peace Corps job title: Rachel = Rural Extension Agent, Rafael = Maternal & Child Health Volunteer
Type of home: Casita aka house
Describe your neighborhood: We live in a fairly high-density neighborhood in the center of our town of 6,000 people: cinder block & adobe houses filled with inter-generational families, many small shops and family businesses.
Square footage: ~450 square feet??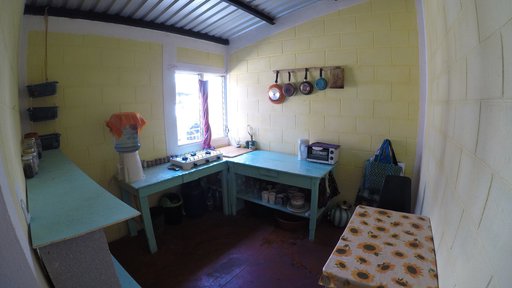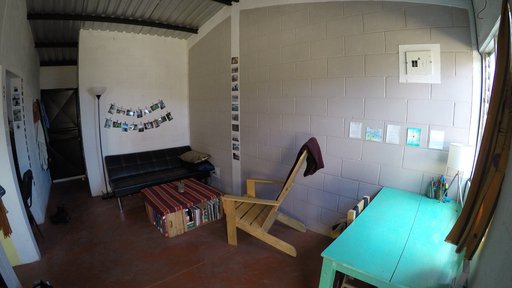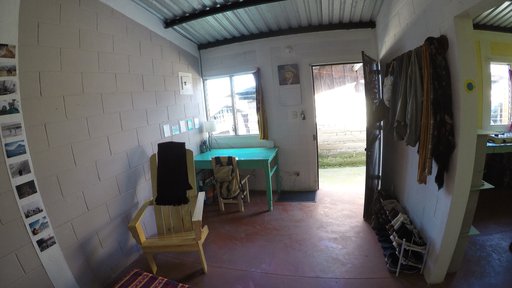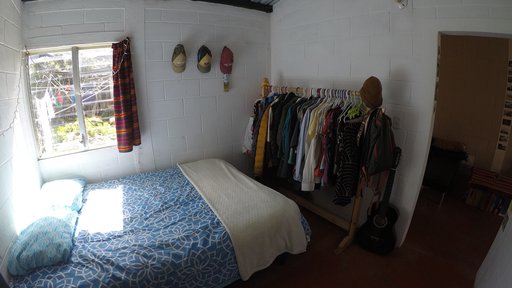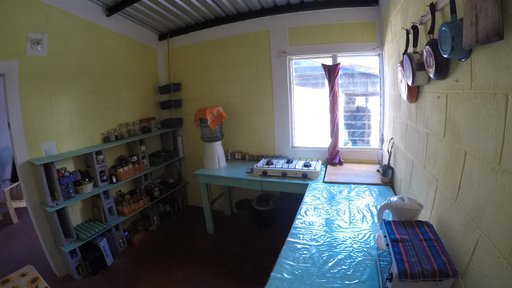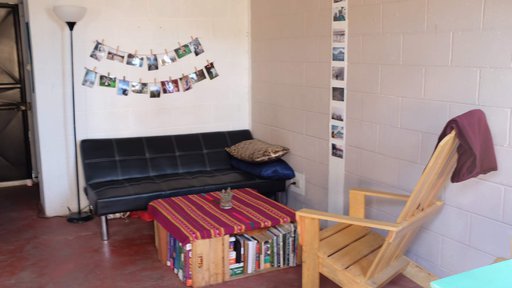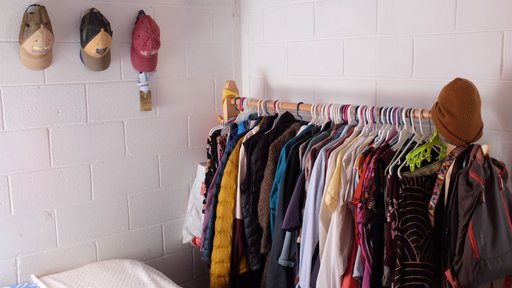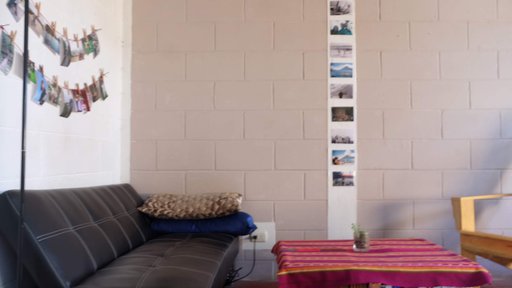 How long have you lived here? 14 months
Who do you share your home with? We live in a little house on a parcel of land with our host family and other renters. There are 11 total people that live on our family's land. Our host family consists of a mom, two sons, one daughter-in-law, a baby, and an uncle.
Describe your house's style in 5 words or less: Peace Corps chic, cozy, colorful
What's the most functional thing in your house? Clothes rack built by a local carpenter.
What's your favorite bargain find in your home? Hand-me-downs from other Volunteers, including a custom-made Adirondack chair and a pressure cooker for all the beans we eat.
Who/what was your most interesting house guest? Our entire neighborhood for a Thanksgiving lunch!
Proudest DIY: Tie between cinder block shelving and a coffee table made of tomato crates
Biggest indulgence: A futon aka sofa-cama en Español
What advice do you have for PCVs looking to create a home they love? Invest time and energy early on so that you can enjoy your home for the rest of your service.
How does your home compare to your expectations before service? Our home is more comfortable than what we had prepared ourselves for initially.
What are other homes in your community like? How do they differ from yours? Be honest. There is very little intention put into the interior of a home in our community. Most spaces function solely as storage. Comfort is not really a priority. The majority of homes in our community use wood burning stoves and fairly poor ventilation, as homes do not have very many windows. People are generally surprised that we have painted the inside of our home, that we use warm-toned LED lights, and that we don't have a TV.
My #PeaceCorpsHome is a new series where we share - you guessed it - Peace Corps Volunteers' homes.
The Peace Corps requires Volunteers to live in Peace Corps-approved housing, which will vary by country. In most countries, Volunteers are required to live with a host family for pre-service training and, in certain countries, Volunteers live with host families for the duration of their service. Visit the Housing and Site Location in the Preparing for Service section of the Countries where you would like to serve, or contact a recruiter for more information.