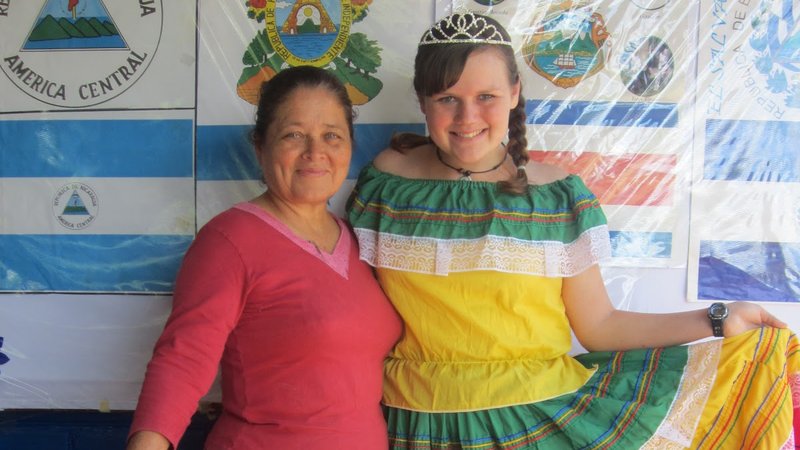 Nov. 9, 2015
I was a Peace Corps Volunteer in El Salvador from 2011–13. I wrote some rules for myself a bit before departure. I just found them buried in a box of personal treasures.
Admittedly, I wanted to edit them. You know to seem like I had grown so much wiser in four years. But I didn't (edit them — not even the grammar).

Instead, I posted them in my room like I did when I lived in El Salvador. It might be cheesy. Actually, I know it is. But remembering these rules written as they were matters. And I can't help but think they belong in my stateside life.
Be a positive role model in my personal life.
If you are feeling self-righteous or important, drop the ego. You are not God.
Development is painfully slow. Be patient with the process, appreciative of your own situation and respectful of others and their situations.
Never underestimate the power of teaching. It can be a wonderful gift. Embrace potential teaching moments in any kind of way. Do not be patronizing! Make teaching fun and memorable. Focus and understand who you are working with and do it as often as you can.
Be open and sincere.
Focus on building positive relationships with those around you.
Always maintain a positive attitude. People internalize your attitude quickly.
You are in El Salvador for a brief period. Don't be judgy. 
Humans are humans. This is not ever about you versus them.

Do not focus on the huge goals of development. Do your duty well. Treasure the little successes in your space and time. You are one step in a very long process.
Be humble. You are not always right. The way you do things is not always right. Listen to those around you and yield when necessary. Even if you are right (hypothetically), keep in mind that this is probably not just about you. You will eventually leave El Salvador. So, listen and understand your community.
When you are frustrated, do some self-examination. Are you and or your mentality part of the problem?
Always look for ways that you need to grow and adapt, especially when you are feeling negatively. Be honest with yourself and be prepared to change. You will get much more out of this than you will actually give.
Expect the unexpected. And have fun with that.
Do not give up. If you need a moment, recognize it and take it. Then move on. And just keep going.
This post first appeared on Medium