My journey from Comoros to a fellowship in Washington, D.C.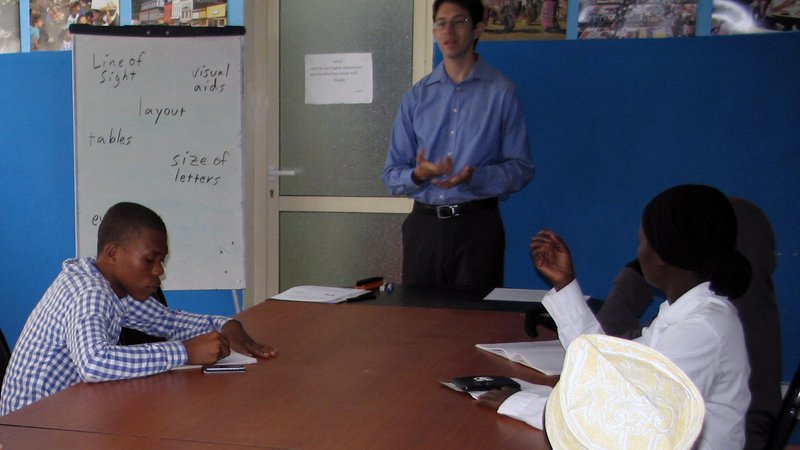 July 11, 2016
My name is Tourki Mohamed Ali and I was born in Ouzio, in the north of the island of Grande Comore. 
My father and my mom are farmers. Only my father went to primary school, but he left school in third grade. With the little knowledge he got, he taught my mom how to read and write. He also wanted his children to not become like him.
He separated from my mom when I was four. It was so hard for an illiterate woman to raise four children – my two elder brothers, my sister who was 14 months old and me.
The next year, my father obliged my mom to send me and my two brothers to school. My mom disagreed because I hadn't yet finished memorizing the holy Koran, which is a tradition for Comorians before going to school.
My father decided to send me to school with my brothers. My brothers and I followed my mom to the farm on weekends to help her so we could eat, have clothes and have supplies for school. Without a father to direct us to not become delinquent, it was not easy to follow the right way, but God said I would be different from other people.
From primary school, I used to lead the class even though I did not really recognize that it was leadership. In my opinion, I should defend the rights of myself and others. I led our soccer team with a ball made of plastic bags and our music band with cans and oil bottles.
I always lived that way. I moved to the capital of the region (Mitsamiouli) when I was 12 after getting a diploma of completion from the first elementary cycle. I used to be lonely, living among unfamiliar people. It was not easy, but I persevered to complete my studies and I had a strong belief about what I want to do. With self-confidence, I could make great efforts and reach many achievements.
I started working with non-governmental organizations when I was in college (middle school). I was only a member but as I was active and motivated, I could take on some responsibilities even as a teenager.
I dreamed of becoming an English teacher. Luckily I got my baccalaureate the same year that the University of Comoros opened the new English department with a four-year bachelor's degree in English. I succeeded at the entrance exam and was accepted to be part of the first class of English students.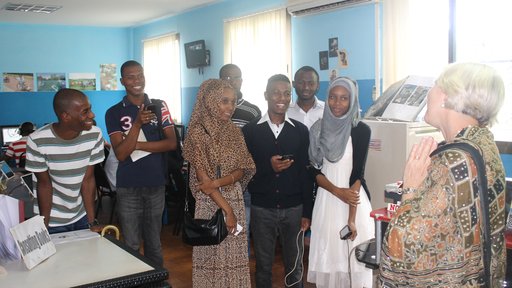 Working in the English department with my teachers, like Denis Illige-Saucier from the Peace Corps, opened my eyes to many opportunities. Outside of my classes, I attended training workshops for English teachers led by Denis, and I applied for and received a self-help grant from the U.S. embassy to help build a community center in my village.
In that community center, I also created a young poets club and an English center where I teach for free. It was important because I could help many people of the four villages in my region to have the access to the internet, cooking training, a library and more. Because I knew English and was a teacher, I could also benefit from a Books for Africa donation organized by fellow English department teacher Andy Fuller.
With the encouragement of my teachers, I applied for the 2016 Mandela Washington Fellowship. I completed the application, including seven essays, and then after my application was successful, I completed an interview to be selected as a finalist. My track is Public Management and I will study for six weeks this summer at Howard University in Washington, D.C.
In the future, I would like to work for my government. I began to serve my community while young. With the Mandela Washington Fellowship I will increase my knowledge in leadership and community development so I can work with my country when I return home. I would like to train people about what I will get from the Mandela Washington Fellowship in order to mentor youth in leadership.