My faded and vivid memories of the Philippines
Peace Corps took me to the Philippines, and my time there is now a pastiche of events and experiences, some faded, others are as vivid as they day they happened.
An insightful passage by T.S. Eliot has often crossed my mind in the nearly 60 years since I left my boyhood home in Maine to become one the state's first Peace Corps Volunteers. At the time, I was restlessly seeking adventures before completing my college degree and the words resonate with how I felt then.
"We shall not cease from exploration / And the end of all our exploring / Will be to arrive where we started / And shall know the place for the very first time."
Peace Corps took me to the Philippines, and my time there is now a pastiche of events and experiences, some faded, others are as vivid as they day they happened. My first memory of the Philippines still stands out. Maybe because it showed me the commonalities between people. The night before I left Maine, my family feasted on Maine's world-famous lobster. We all assumed it would be the last time I'd eat it for a while. Imagine my surprise when, about 36 hours later, I was eating a first dinner with my temporary host family on the island of Mindanao and what was the main course? Lobster.
My arrival to my assigned barrio was not an especially auspicious start to my two years of service. A Peace Corps staffer helped me load my things into a Jeep and drove me over strange new geography. Suddenly, he stopped the Jeep at a dusty crossroads, pointed vaguely in a direction the road did not go, and instructed me to walk a mile into the village. He told me to ask where Mr. Saldo, the school principal, lived. Once I found him, I was to introduce myself as his Peace Corps Volunteer. Mr. Saldo's casa was my casa until I arranged for construction of a thatched-roof cottage on the school grounds, at a cost of $400.
My most vivid memory, though, was on November 22, 1963. My part-time houseboy came running into my cottage shouting, "Sir, sir, your president is dead!" The next day, then-Peace Corps Director Sargent Shriver sent every Peace Corps Volunteer around the world a telegram. I still have mine.
"Now, more than ever, we must all carry on the work that President Kennedy asked us to do," Shriver wrote.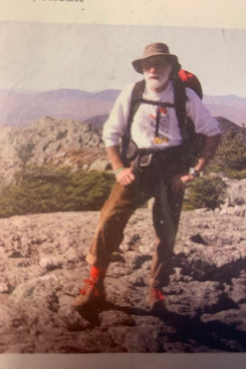 In addition to events and daily live moments, good and bad, I also recall special people, including many of the 67 Americans who completed training with me in Hilo, Hawaii. Now, more than a half century later, when I contemplate who I'd want in my corner if I were to take on a major challenge, many of those other trainees' names and faces immediately appear on my wish list. Our group was selected as an experimental cadre and I am convinced that whomever brought us together did indeed assemble an A-team.
If asked about the most dramatic difference between my life in a remote village 7,000 miles from home in the early 1960s, and my life today, I'd probably say the impact of the digital age on daily life. I can recall only one phone conversation with my family in the two years I was in the Philippines. Mostly, communication was limited to a once-a-month exchange of news via tissue-like, air-mail papers that folded in such a way as to make their own envelopes. No doubt, today's Volunteers cannot imagine live without near-daily digital contact with loved ones back home.
One question that likely remains with many returned Peace Corps Volunteers is whether or not their accomplishments have had an impact on the people and places they served. For me, a partial answer came a few years after I left the Philippines when I worked at Peace Corps headquarters in Washington, D.C.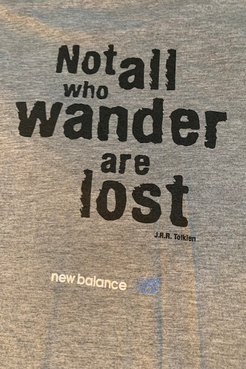 In the library, I spotted a magazine published in the Philippines that featured a story about an athlete I recognized immediately. She had been a member of the country's 1968 Olympic track team. Though she did not win any medals, she set a new national record in her event — a record that stood for 26 years. I had the wonderful feeling that, as her high school coach, I might have contributed in some small way to her athletic achievements.
My lifelong quest for travel is one of the many ways my Volunteer experience had a transformative impact on my life. My favorite T-shirt reads: "Not all who wander are lost." Curiously, though I've traveled to more than 50 countries and lived and worked in several, I now live just 22 miles from the hometown I left 58 years ago.
T.S. Eliot was quite correct. We do indeed know a place, and perhaps ourselves, for the first time upon returning from service, and hopefully we are better for it. Although President Kennedy famously said, "Ask not what you can do for yourself, but what you can do for your country," our good works in those faraway places surely benefited us at least as much as those we engaged with for two or more memorable years.