My biggest success in service: building relationships
When it comes to relationships, whether personal or professional, trust is an important factor. 
As a Peace Corps Master's International student, I combined graduate school with Peace Corps service. During one of my graduate courses on managing community organizations at the University of Miami, I researched ways to effectively work and collaborate with future Dominican people and organizations. I read "Leading Across Boundaries" by Russell Linden, where he describes seven strategies for working across cultures. For example, developing relationships and trust can be very time consuming, but it is important that leaders are patient and remember to "go slow to go fast."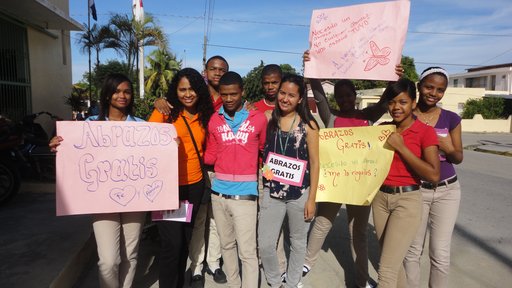 This means that for genuine collaboration to begin, you need to take the time to build a certain level of trust and understanding especially for different cultures that haven't worked together in the past. Through my graduate studies, I prepared for my Peace Corps service and knew that I needed to work on relationships before work. 
From August 2014 to October 2016, I served as a youth, families and community development promoter in a border community in the Dominican Republic. From day one, I focused on relationship building. As a first-generation Mexican American, I had the advantage that I was Latina and was already fluent in Spanish. During the first three months of service, I focused my time and energy in visiting houses, sitting in plastic chairs, drinking coffee, answering people's questions and playing with kids. My counterpart introduced me to community members and local organizations. Whenever a community member invited me to a meeting, party or funeral, I would go. I spent valuable time with my host family and understanding my large community of 30,000 people. 
In addition, I collected surveys, conducted focus groups, interviews and observation for my community diagnostic. Through the process of community integration, I was able to meet a lot of people, understand my community's needs and resources and plan projects for the future. 
Throughout service, I continued to meet new people, develop relationships, build trust and eventually collaborate on a shared goal. There wasn't a specific moment when I felt like I belonged, it just felt right. The program specialist for the youth program commented that my nickname should be "Octopus" because I managed different projects with different people. One reason I wanted to live in a large community was because I wanted to stay busy and work with various stakeholders. In addition, my program manager for the youth sector was always impressed at my network abilities and invited me to train 21 new youth trainees on accessing local resources and fundraising, and we visited various organizations in Santo Domingo during their five-week community-based training.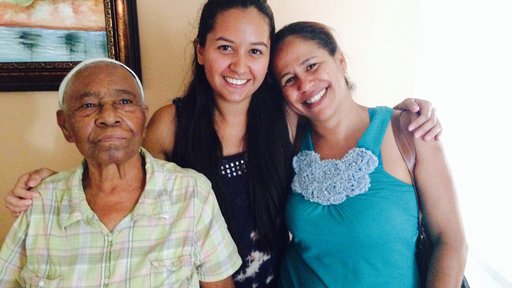 I give the same advice to fellow youth Volunteers who just arrived at site or anyone interested in Peace Corps service: Take the time to develop relationships in your community because it will make you successful during your service. It can be with your host mom, youth, teachers, community leaders, etc. Even though you may have a low Spanish level, make an effort to spend time with people. Remember that conversations can also be non-verbal. Also understand the importance of the community diagnostic as a tool to meet people in your community and ask questions before you actually begin to work.  

Before any collaboration begins, there is a lot of pre-work and relationship building that must happen. It can be challenging to work with people from different cultures, but it is very important that volunteers go slow and use strategies to form genuine relationships and trust with community members.  In order to build trust, you can share accurate information, offer help during a crisis, take a personal interest or make good on commitments. One easy way to build trust with Dominican people is to eat together and talk to one another. 
I know that actually developing trusting relationships can be a challenge, but you will have enough time during 27 months. So the bottom line is that "without trust, little collaboration is possible," as Linden wrote. It is that simple and significant, but challenging and rewording work. 
Relationships are so important to me even after service ended. I haven't forgotten about my host families, my counterparts, my youth or my Dominican friends, and we still communicate over text. I am so happy that my Dominican host mom got a visa and she is coming for the first time to Los Angeles to visit me for Christmas and stay for two weeks!! She has never been on a plane or been to the United States, so it's going to be a great experience for her and my family.