My 65th Birthday Party in the Peace Corps
If I'd celebrated my 65th birthday like many Americans, I might have gone to a fancy restaurant with friends and family.
Instead, my wife, Champa, and I celebrated in the home of our Moldovan host family shortly before we completed our service as Peace Corps Volunteers. After dinner, they brought out a cake and sang Mulți Ani Trăiască and Happy Birthday in my honor. They snapped photos of us with Bunica, our beloved family grandmother.
It was one of my best birthdays ever.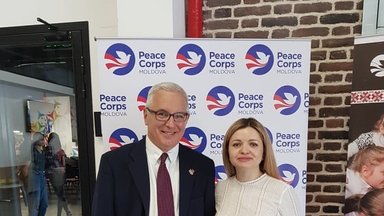 Champa and I had barely heard of this small former Soviet state before we signed up to leave our conventional American lives for more than two years. We went there as part of a Peace Corps group whose members were mostly younger than our two sons.
I worked at the library in the small city where we lived near the capital. Champa taught English at a school there. We also pursued several projects, from assisting at-risk kids to mentoring young entrepreneurs.
We felt fulfilled by our work. We formed great friendships. We learned about a part of the world we'd known nothing about and shared unforgettable moments with our local partners and fellow volunteers. Our lives became deeper, richer, and more satisfying. By the time we left, we knew we'd made the right choice.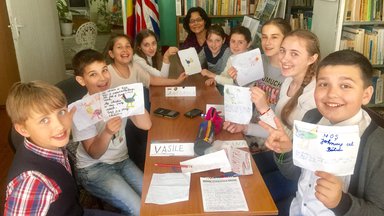 Moreover, Champa and I came to Moldova with considerable experience outside the United States, so we had little trouble adjusting to a new culture. Nor were we distracted by family emergencies back home, at least until one of our granddaughters got sick. Thank goodness she recovered, but her illness was a reminder that our work could have ended suddenly. We were also fortunate to remain healthy ourselves, unlike some of our volunteer friends.
Was it harder being an older Volunteer? When it came to learning the language, yes, but we also had many advantages. Moldovans respected our age and we interacted as peers with our host parents and senior work partners. My library partners checked me out online and saw I had relevant work experience.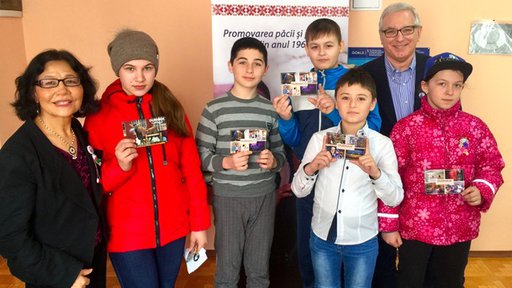 What ultimately mattered most was that we truly wanted to serve as Peace Corps Volunteers and were willing to put up with almost anything. We had a clear idea of what we were signing up for and were determined to succeed. The Peace Corps is hard, no matter how old you are or where you serve. If you're not fully committed, you're probably not going to make it.
We joined for many reasons, but mainly because we felt we had received lots of blessings in our lives and wanted to give back. We challenged ourselves for two years, worked hard, and felt like we made a difference. Like other volunteers before us, we also ended up feeling we received more than we gave.
I encountered more Peace Corps regulations in Moldova than when I first served as a Volunteer in Nepal in the late 1970s. As a responsible adult, I found it jarring to have to check in or even to ask permission to see Champa when we were separated during training. Overall, though, we were so glad we did it.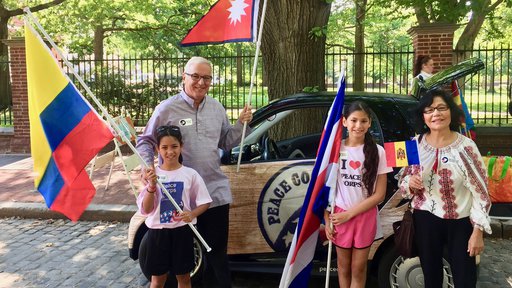 After I blew out the candles on my birthday cake, our host family gave me several beautiful gifts. For me, the best gift of all was learning anew that people around the world have so much more in common than the differences that separate us or make us fear one another. We can all touch each other's lives. We can touch each other's hearts. We can become friends, even families, together.
Our Peace Corps experience showed us how rich life can become when you let it take you places you never predicted.
--
David Jarmul and his wife, Champa, are back home in Durham, N.C., after completing their service in Moldova in 2018. This article is adapted from David's new book, Not Exactly Retired: A Life-Changing Journey on the Road and in the Peace Corps.