Mother knows best: Q&A with a new Volunteer's mom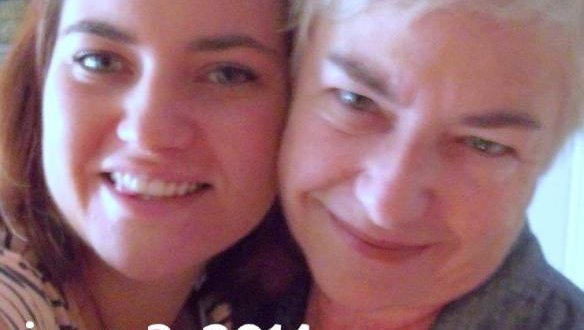 Aug. 4, 2014
Sidonie Sawyer is the mother of Zazie, who just a few months ago left to serve with the Peace Corps in Burkina Faso. 
Zazie is teaching English as an education Volunteer. As her daughter gets started with her 27 months of service, Sidonie, a past writer for the Miami Herald and the current editor-in-chief of her local Florida newspaper, shared some reflections on what it's like being the mother of a new Volunteer.
Q: How did you feel when your daughter told you she was interested in the Peace Corps?
A: Nervous but also ecstatic for her. When I was her age I wanted to join the Peace Corps, however I was unable to because I am from France. I think that the Peace Corps is a wonderful organization with an amazing goal. I was so excited for Zazie because I knew that this was her dream and that through the program she would be able to make this dream a reality.
Q: How did you support her through the application process? 

A: It was quite a long process, and I was there for her each step of the way; however, she never really asked for help. She is a very self-assured and independent individual, so she handled the application all on her own. My daughter is a great poet and fantastic writer, so she was able to use those skills throughout the application process. During the time she was applying she was determined to succeed, I was just there in case she wanted help.
Q: How do you and your daughter communicate while she's in her host community?
A: Zazie is lucky and has a cell phone, so we can talk occasionally when she has service. It is not ideal and we can't talk as frequently as we did when she was in the States, but it's something!
Q: Do you have any future visits planned?
A: I don't think that she will come home during her time in Burkina Faso; however, I would love to visit her at some point during her service.
Q: What have her first impressions been of her site and fellow Volunteers?
A: She's very happy! Luckily she is fluent in French, so the language barrier isn't a struggle, however it is summer right now and she is having a really hard time adjusting to the heat without air conditioning or fans to cool off. Overall, though, she seems to be in a good place and is still very much excited to be in the beginning of her journey.
Q: As a mother, what is the hardest part about having a child serve in the Peace Corps?
A: Having a child leave home is hard no matter where they go. It was actually harder having her leave home to go to college 14 hours away. That was the first time that I really experienced the challenge of being away from my child. It made me realize that she was no longer a child and that I had much less control over her life. But that was the experience that broke the seal, which made me so excited for her the second time around when she left for the Peace Corps. Knowing that she is overseas in a place she dreamed of going to and is changing the lives of those around her is a comfort.
Q: What are you most proud of when you think of your daughter serving in the Peace Corps?
A: The fact that she is teaching a language. I used to be a French teacher for all ages, and it is truly an amazing feeling seeing little kids speak in a language you taught them. No matter where in the world, when you are helping children learn English you are changing their lives. Unlike math, where you can't always tell if a student has mastered a concept, you can see how successful you have been when a student can speak to you clearly in a language other than the one they grew up learning. What she is doing is fantastic because it is making a difference, and she can see the results right before her eyes.
Q: If you could give one piece of advice to parents of Peace Corps Volunteers, what would it be?
A: Be prepared to let go. You will not get to speak with your child all the time, so you learn to be patient and trust them. Trust is something you need to put in your child, especially when they become adults. Overall I would say to be flexible and be accepting, go with the flow of the journey.
I would also tell Volunteers to let go of their previous lives and be prepared to experience change. It is important to prepare your mind for all the new and exciting adventures that await you.