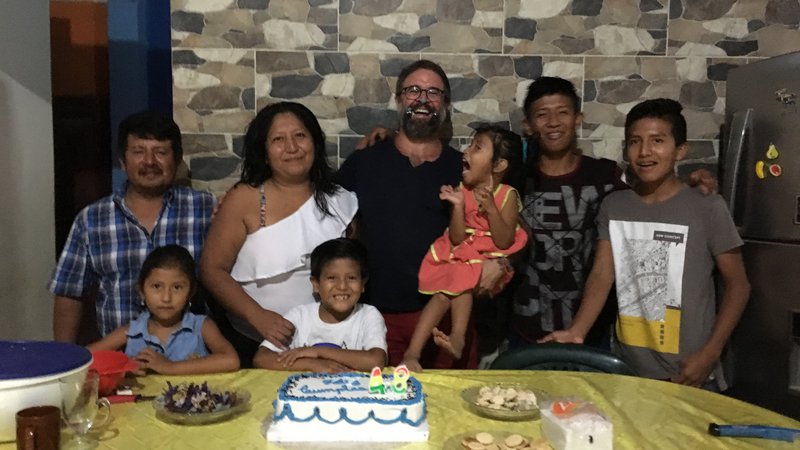 Aug. 15, 2019
When I got to Ecuador, I did something that set the tone for my two years of service – I gave myself a nickname.
This was purely out of necessity as my chosen name is Wolfgang, which is incredibly difficult to pronounce in Spanish. I shortened it by choosing the Spanish translation of wolf, "lobo."
More importantly, it was my first real step towards integrating into my community. It kept me from being in the background. It preceded me. My counterparts would introduce me to classrooms of kids during our work. "This is our compañero, Lobo." Once someone knew my nickname, they recognized me everywhere. Kids I work with started to howl like wolves at me, from their classrooms, from the streets. They would see me in tiendas shops accompanied by their parents and greet me with a loud "Lobo!" Their parents would look up at this stranger, look back at their kids smiling, and their kids would tell them, "He teaches me art at school".
It would be from these natural encounters with the youth in the community that I would get to know their parents. And that would create conversations. And those conversations led to the creation of gender camps for local boys and girls ages 8-12. It led to the creation of three Escuela Para Padres (School for Parents) programs. A skate club for girls. An annual arts and culture festival. It led to relationships and buy in and sustainable programs.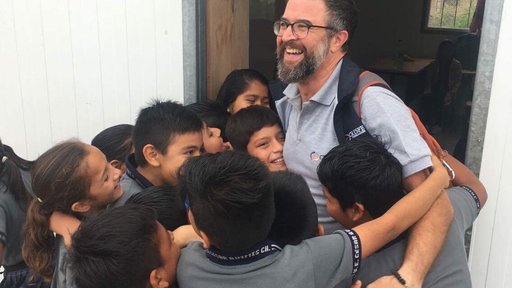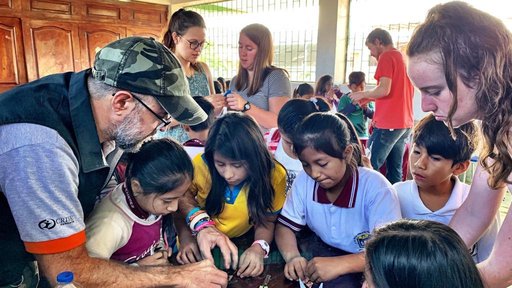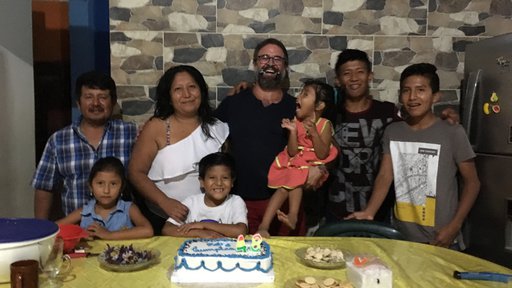 I can't walk anywhere in my town without being greeted by a howl or by my nickname. To some, it may be seem invasive. Like you have no privacy. But to me it is a constant affirmation that I'm integrated. I'm seen. I have value.
I live in a small town on the southern coast of Ecuador. I'm five blocks from the beach. I walk everywhere. That pace gives everyone time to see and greet each other. I've built relationships bit by bit each walk. Each time, "Lobo, buenos dias!" or "Lobo, buenas tardes." A moto taxi would whoosh past me with a family in it. A kid would call out "Lobo" and I'd howl back.
I've lived with my host family all two years in a barrio of interconnected families. Every morning, my host sister calls from the bedroom "Buenos dias, Lobo!" And it causes everyone in the house to greet each other "Buenos dias." My host brother howls when he walks in the house to let me know he's home. My host dad, Marco, calls out "Loboooooo" when he comes home from fishing. My host mom, Angela sings "Lobooooo. A comer." when lunch is ready to be served. My youngest host brother, Axel, hugs me and looks up, "Lobo. Te quiero mucho."
I have two weeks left at my site and then I'll be moving away from my community for my third year extension. I have a month of special leave back in the United States and I know it won't be the same when I return. So, I'm walking a bit slower, hugging longer, and stopping to make those last connections before I leave this town. These people. My pack. And on my last day at site, I'll let out one long, grateful howl.