MOLDOX: A documentary film festival for social change
MOLDOX is an international film festival that works to teach the many driven women and young girls in Moldova how to use film and media to bring about social change.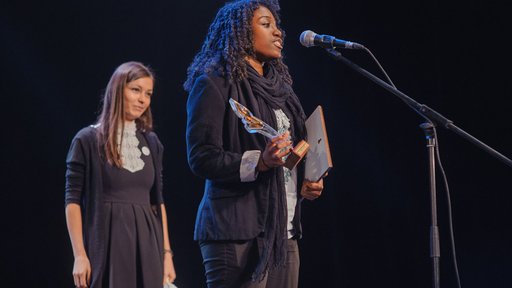 The project was extensive, consisting of five full days of workshops, community discussions around social issues, Q&As with international filmmakers and documentary film viewings. 
In Moldova, gender inequality, violence against women and strong gender roles are prevalent. According to a recent report published by the Women's Law Center of Moldova in 2015, over 90 percent of men and 81 percent of women in Moldova believe that the most important thing for a woman to do is take care of her family and clean the house. 
However, women often serve as communities' school directors, educators, non-governmental organization (NGO) leaders and community activists. While they are often underpaid for the amount of work that they do, their everyday efforts may be overlooked and undervalued.
The goal of the festival was not only to give women and girls a voice where they are often silenced, but to show that women are and can be successful in the field of film and media.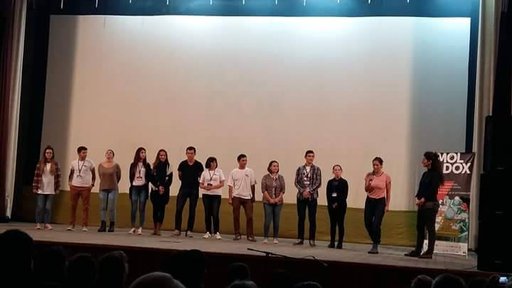 The MOLDOX film festival was one of a kind. Of more than 35 participants in four different media workshops, 80 percent were women and girls. Each of the workshops was facilitated by at least one female photographer or filmmaker. The festival put women at the forefront of addressing community issues, expressing their views and speaking out about the problems that they encounter. 

In just five days, participants learned how to film a documentary and edit the film to create some extremely impressive final products. All of the final films and photography portfolios created were presented in front of hundreds of community members at the closing event.
At the end of this event, six quality short documentary films were created by community members with no prior film experience. These were all films surrounding social issues, such as the rights of people living with disabilities, homeless people, the elderly and more. Three film trailers were developed by aspiring filmmakers from Moldova who wanted to learn how to promote the stories they have to tell.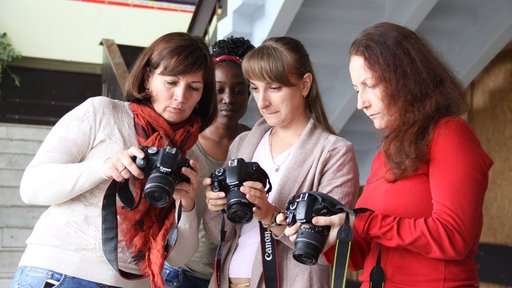 The effect of this project on women and girls is evident not only from the amazing short films produced but from the acts of the participants after the festival was completed. Young participants have continued to work with and help some of the documentary subjects that they got to know during filming. The films made by NGO leaders are being used at various events to bring awareness to social issues in the community. 

Women NGO leaders who began the photography workshop with little to no experience have continued taking photography courses to better represent and document the experiences of their beneficiaries. They have a better understanding of the importance of media in influencing society and evoking positive change. 
MOLDOX was a monumental event and will be occurring annually. The city is impatiently awaiting MOLDOX's return and it intends on being even bigger and better than before.