Moldovan youth tackle gender norms at Camp GLOW TOBE
As a Peace Corps Volunteer in Moldova, it is likely you will overhear comments on the role of gender in society on a regular basis.
Some of the most surprising comments are heard on school campuses, where education and conversation habits are perpetuated. I have seen physical education coaches telling young girls it is okay to sit out and not try their best but that boys must try their hardest — no excuses. This simple occurrence is not only damaging to female students, but also to boys who observe this dynamic. In that moment, they learn to encourage participation of men, while leaving women out.
Situations like these have motivated Moldova Volunteers to enact a new social mandate: greater inclusivity for girls in Moldova. This call to action is not just seen by Volunteers but by the United Nations initiative for gender equality and the U.S. government's Let Girls Learn program, which was launched by First Lady Michelle Obama in 2015.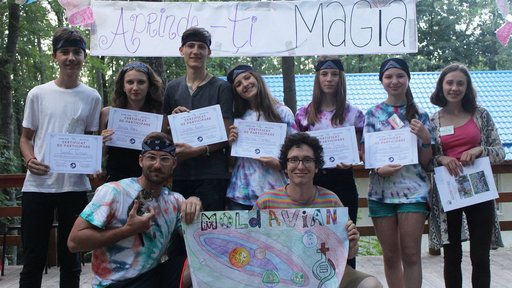 Moldova has a unique opportunity to improve the lives of women, and consequently the lives of all of its citizens, because women are well-represented in the education sector, which means that letting girls learn is not as challenging as letting girls lead. When we consider the ways in which women in Moldova are not encouraged to achieve decision-making roles in society, to excel in sports or to pursue careers in politics or economics, then the efforts to combine boys in the all-girls Girls Leading Our World (GLOW) camps is understood as an imperative.
So in 2016, we didn't just have GLOW camps. We had GLOW TOBE camps because we realize how pivotal it is for boys to understand the ever-growing roles of girls and women in their communities.
Eighty motivated Moldovan students and 20 Volunteers met for a week of mental, social and physical challenges. We solicited the help of qualified local youth advocate groups and mentor programs to help facilitate different components of camp.
Together, we held electrifying content sessions around women in leadership roles, female empowerment, gender stereotypes and gender equity. We facilitated invigorating coed competitive play in male-dominated sports and encouraged compelling discussions and shared public responsibilities in all matters of camp. Whether we were cleaning and setting the tables or gathering firewood, both boys and girls participated and thought more deeply about the roles we all play in our communities.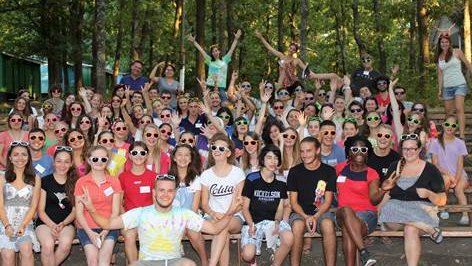 One remarkable moment occurred as girls and boys were playing a game of competitive coed volleyball. A boy approached, took the ball and said, "Alright, if any of you boys wants to be a real man, come and help us gather firewood from the forest."
The boys began to put on their shoes. At that moment, a female counselor, realizing an opportunity to challenge gender stereotypes, blurted out, "Hey! Why are just the guys going? Girls, let's go help gather some firewood too!"
The smallest of the girls twisted her body around to face the counselor and said, "Wait, we can go too?"
"Sure, why not?!" said the counselor.
At first, the camper seemed surprised; as if the idea of gathering wood like the boys hadn't yet crossed her mind. She shrugged her shoulders, tilted her head and said, "Yeah, let's do it!" And just like that, all eight girls who had been playing volleyball grabbed their shoes, tied their jackets around their waists and headed into the forest.
It was great to see the girls welcomed so quickly and easily to join in the task. What was originally thought to belong to just the men turned into an opportunity to actively include women.
The end of camp did not signify the end of these important conversations. The GLOW TOBE campers were tasked with brainstorming ways to take their new perspective and the GLOW TOBE mission back to their villages.
Many participants proposed incredible ideas relevant to their communities. Young women wanted to take the lead in organizing educational programs about the dangers of burning leaves or toxic waste. Young men wanted to teach cooking classes.
To help them take their ideas and experience further, we came together as a GLOW team to create a handbook that utilizes 12 themes from the GLOW curriculum. Individual villages will get the opportunity to start a six-month club for students who attended the camp, and the handbook will be incorporated into regional seminars for all young people who are ready to activate it in their schools and villages. We hope to support students as they think through ways of merging activity ideas with themes from the handbook.
Through peer relationships and steady activity, we know Moldovan youth will indeed engage their communities in powerful discussions.
Submitted by Peace Corps Moldova Volunteer Michelle McNeary
Curious to learn more? Explore the World Wise Schools resources on this topic.
Explore