Meet Fatou, Peace Corps Senegal Master Farmer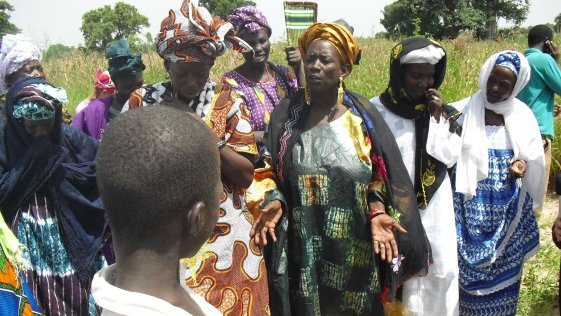 Sept. 28, 2015
Established in 2010, the Peace Corps Senegal Master Farmer Program, made possible through a partnership with USAID/Senegal as a part of the Feed the Future Initiative, has been successful in training thousands of farmers on climate-smart agriculture techniques. 
The program selects 40 Master Farmers to lead community trainings, by identifying farmers who are trusted members in their communities, own their own farm, and are willing to teach others.
Fatou Wilane, a 60-year-old widow and mother of eight adult children, is the first woman to be chosen as a Master Farmer.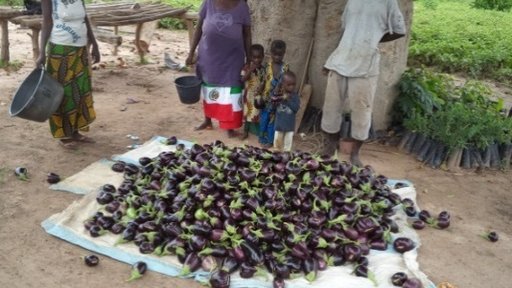 Since the death of her husband 14 years ago, Fatou has been the head of a 28-person household that looks to her for support. She had been growing a garden using traditional agricultural methods when, nearly six years ago, a local Agroforestry Peace Corps Volunteer began working with her on incorporating agroforestry and climate-smart agricultural practices.
She entered into the Master Farmer program in March 2010, becoming the first of only two females to achieve the role. In the past five years she has expanded her farm, where she now has nearly 25 acres that encompass corn, millet, and peanuts.  In addition, she maintains a training and demonstration site of two and half acres and a 13,000-square-foot home garden where she grows hot peppers and eggplants, protected by a live barrier fence of mango and papaya trees.
Fatou is a top performing Master Farmer, having organized five open field days since she joined the program, hosting at least 300 farmers from several villages.
She credits this innovative Peace Corps and USAID program with bringing her incredible knowledge, prestige, technical skills and improved food security.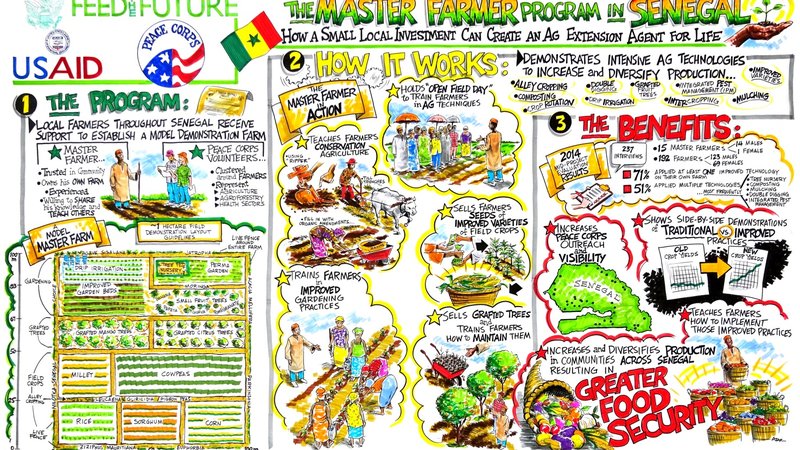 Story courtesy of the Peace Corps Food Security Team