Mariposas: Continuing to serve her community after service
In 2012, in the small mountain communities of Atzitzintla and Texmalaquilla, a Peace Corps Mexico Volunteer decided to reach out to the young women in her community with the idea of forming a camp.
Four years later that intention has led her and her team of dedicated friends to organize four camps, connect with six rural Mexican communities, touch the lives of more than 108 teenage girls and financially and emotionally support seven young women in their quest for a college education. This swirl of direct action and positive motivation is known as Mariposas: Mujeres Cambiando el Mundo.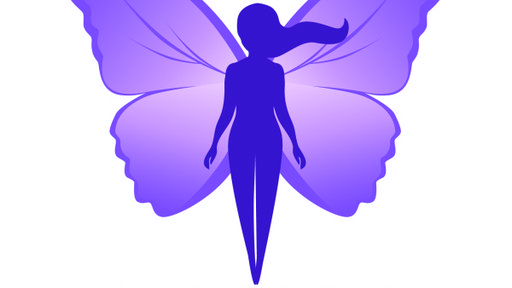 The idea for Mariposas began while Tessa Eckholm, Mariposas' board president, was serving in the Peace Corps in Mexico. Tessa saw needs within her community, needs that often come with living in poverty: skills, education, money and hope. Tessa led a committee of Peace Corps Volunteers and counterparts to organize the inaugural camp in 2013. The name Mariposas (Spanish for butterfly) was chosen as a universal symbol for transformation, which is the ultimate goal of Mariposas: transforming the lives of ourselves, our communities, our country and our world so that each woman has the hope of making her best life possible and helping others to do the same.
With the first Camp Mariposas successfully implemented, phase 2 was started: community clubs. Every participant in the camp is required to start or participate in a club in their community educating others on themes learned in camp. During one of the club meetings, the officers approached Tessa, requesting help in understanding how to enroll in college and pay for exam fees. From this simple request Tessa realized these girls needed more than just a camp and a club to help them achieve their dreams, but a direct path to advancement. Upon completing her Peace Corps service and returning to the United States, Tessa formed Mariposas: Mujeres Cambiando el Mundo ("Women Changing the World"), a 501(c)(3) non-profit.
Continuing to run the Mariposas programs in Mexico was an easy decision for everyone involved in the organization. High levels of inequality and limited educational opportunities for young women in rural communities mean many girls never finish school. Women from impoverished communities around the world lack access to education, health services, and economic opportunities. Mexico is no exception; out of a population of approximately 120,286,655 people, 54 percent of all Mexicans live in poverty (living on less than U.S. $4.00 per day), while 32 percent live on less than $2.5 USD and 24 percent with less than $2. Such levels of poverty present challenges for school attendance and advanced education opportunities. In 2011, it was reported that nearly half of women (47.3%) ages 25-29 were not employed nor enrolled in an education program. Due to an inadequate educational system and lower societal value of educating girls and other gender-based disparities in Mexico, young women living in small and marginalized communities face a lack of programs and resources focusing on leadership, education and professional skills.
On top of that, attending college is often an unattainable goal for many women. This is unacceptable. One of the most effective ways to fight poverty and empower women is through investing in education. Schooling not only teaches women and girls to stand up for themselves and others, it can also foster economic growth, stability and start a virtuous cycle of opportunity for future generations.
Mariposas is working to address these educational disparities and help young women achieve their educational dreams. The relatively inexpensive cost of the camp and of a university education in Mexico means contributions go a long way to help many young women reach their dreams. Mariposas focuses on marginalized and primarily rural  communities in central Mexico, located in the States of Puebla, the neighboring state of Tlaxcala. According to 2012 statistics, Puebla has the third highest poverty rate at 64.5% and Tlaxcala, the smallest state in Mexico, is ranked fifth at 57.9%.
Currently, Mariposas has three programs: the annual camp, community clubs, and scholarship program. Camp Mariposas is an annual week-long camp for women ages 14-18. The goal is to provide these young women with a variety of experiences and tools
they can immediately use to improve the lives of their communities, their families and themselves. Camp sessions focus on goal setting, education, healthy relationships, health, team building and leadership. The girls are required to think critically about their lives and the future they desire. Most importantly, they learn to value themselves as individuals and learn they are capable of anything they set their minds to.
Upon completion of the camp, participants use their new skills to start a club in their communities, sharing what they learned. The clubs hold meetings and develop sustainable projects to strengthen their communities. Club participants are also in contact with
a host agency that connects them to volunteer, leadership and other educational opportunities. For example, three of the girls that participated in the camp and were given the opportunity to apply for 1,000 Girls 1,000 Futures through connections they made in Mariposas. They were accepted into the program and are now in weekly STEM, English and gender issues classes for this program. They will even be flying to New York this summer for a conference with all the young women participating in the program from around the world!
Not only does the organization help young women discover who they want to be and build their leadership skills, it also helps them make their dreams come true by providing access to higher education through scholarships. As part of their commitment when receiving a scholarship, recipients must plan and implement a community project that strengthens their community while also maintaining a 2.5 equivalent GPA. This past year, college students partnered with club members in their hometown to throw a fundraising party. With the money they raised, they purchased blankets and food for elderly and sick neighbors.
The Mariposas organization is working to increase the number of camps in Mexico and the number of scholarships awarded, and continue to form strong relationships with host institutions in Mexico. Presently, along with the three programs that make up Mariposas, they are in the planning and fundraising stages to add an additional program: Mariposas Environmental Service Adventures. This new program will further build the leadership skills and capacity of past participants by engaging them in environmental education outreach, sessions on self-esteem development and goal setting, and involvement in health activities. The 10-day program will immerse participants in the ecotourism and environmental conservation movements in Mexico. There will be eight total participants in the program: six (ages 15-18) will be selected as program participants and two (over age 18) university students will participate as counselors.
The success of Mariposas is due to great relationships among returned Peace Corps Volunteers (RPCVs), current Peace Corps Volunteers (PCVs), the Peace Corps Country Director and local Mexican organizations. The Mariposas organization helps current PCVs by providing a camp framework, additional fundraising capacity and the ability for the participants to be a part of the larger program that offers scholarships and other resources. The PCVs organize on-the-ground camp programs, use relationships with the community to find presenters and build trust with the parents to allow their girls to attend the camp. 
The last four years have proven to be incredibly successful. Within the Mariposas organization, there are four generations of RPCVs, who served in different states in Mexico, who have been a part of the camp in some form or fashion. Though Mariposas is a young organization, it is continuing to increase its impact on the lives of young women in Mexico and include more PCVs, Mexicans and Americans in the Mariposas fun. 
Tessa Eckholm began serving with the Peace Corps in Cholula, Mexico, in 2011. Her service focused in two main areas: technology transfer and community outreach. Tessa worked extensively in the rural community of Texmalaquilla, organizing science and culture fairs for the local school, teaching English and facilitating a clothing drive. She was the lead organizer of the first Camp Mariposas. Prior to joining the Peace Corps, Tessa worked for seven years in the field of litigation consulting. As a consultant, she managed projects from their inception to their completion in the creative graphics and multimedia consulting environment. She received a B.A. from the University of Albany in Biology with a minor in Political Science and a J.D. from Albany Law School.