Marine Corps to Peace Corps: My Journey of Service
I was born in Manila, Philippines, and my family immigrated to California when I was 11.
As I was growing up I was regularly exposed to diversity—an experience that made me curious about other cultures.
I graduated from high school in 2008, right as the economy collapsed. I didn't have a lot of direction, didn't know what to study, and had no idea how to pay for college. At some point I receieved a call from a Marine Corps recruiter who told me that military service would be a good way to pay for college.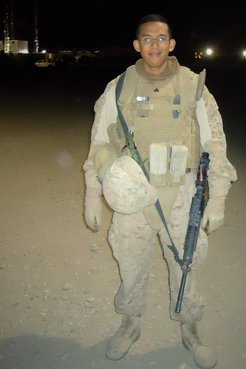 During my service in the Marines I wore multiple hats, but I mainly worked as an administrator, analyzing records and maintaining databases. After deploying to Afghanistan, I helped defend bases and worked with the infantry to detain Taliban fighters. I also paroled villages—providing food, water, and medicine to build better relationships with the locals. This was my first eye-opening, difficult, and rewarding glimpse into the world of development work.
As a Marine I served and became friends with people from all walks of life: rich, poor, farmers, city dwellers, and immigrants like myself. The disciplined lifestyle and hierarchical structure helped shape me for the better. At the end of four years, though, I was exhausted and realized that the military is a tough life. I left when my time was done.
After being honorably discharged, I went right into college but it was difficult to transition back to the civilian world. I took my studies in community college seriously and, after two years, transferred to Amherst College as an economics major. During my studies I became interested in human rights and humanitarian work.
For my senior year, I did an internship in northern Thailand, helping minority hill tribes with agriculture, health, and education projects. I felt very much at peace with myself and enjoyed helping the community. It was in Thailand I was inspired to join the Peace Corps.
Peace Corps felt like it would be the perfect culmination of my education, military service, and my work in Thailand. I had learned what it means to serve and be part of something bigger than myself. This was an idea that I carried with me in the Peace Corps.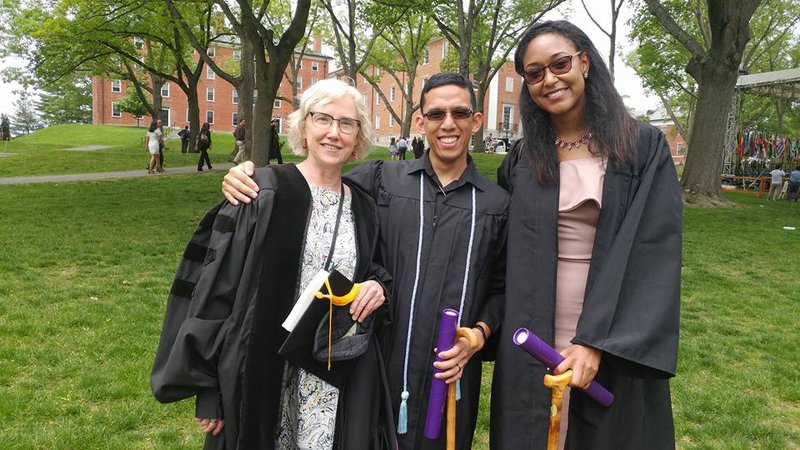 As a Volunteer I served in a Russian-speaking town in Moldova from 2017 to 2019. I worked with a local public library to help make it a center of communication and learning in the community. I trained librarians to improve their computer literacy skills and also taught them how to use social media effectively. At the library we organized English clubs for youth where we used games to develop their vocabulary and discuss important social issues.
I was impressed and inspired by local teens, who were very active in the community. Many of them became successful volunteers themselves. Working with them was my most treasured experience during Peace Corps. Because of this, I taught English part time at a nearby vocational school, where most of the students came from under resourced or troubled backgrounds. I also helped local NGOs write grants for development aid and organized youth leadership conferences.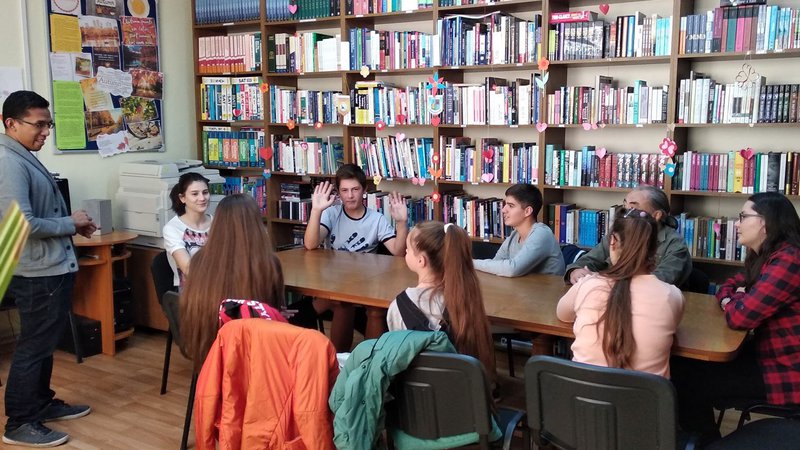 As a Filipino-American, I got a lot of curious stares from locals. Many asked what my nationality was. Most knew I was American, but others assumed I was from Turkey, Saudi Arabia, or even China. Local kids called me "Obama," which I found to be very flattering. Generally, Moldovans are curious, and I was proud to represent the diversity of the United States. I still got annoyed by the stares, but learned to let it go.
Learning Russian in university helped me tremendously with the language barrier, and, during training, I also learned a bit of Romanian. Despite that, at time I felt inarticulate and stupid because I didn't know a certain word or an aspect of the culture. For example, I learned that the Moldovan work ethic is different than the typical American approach to work.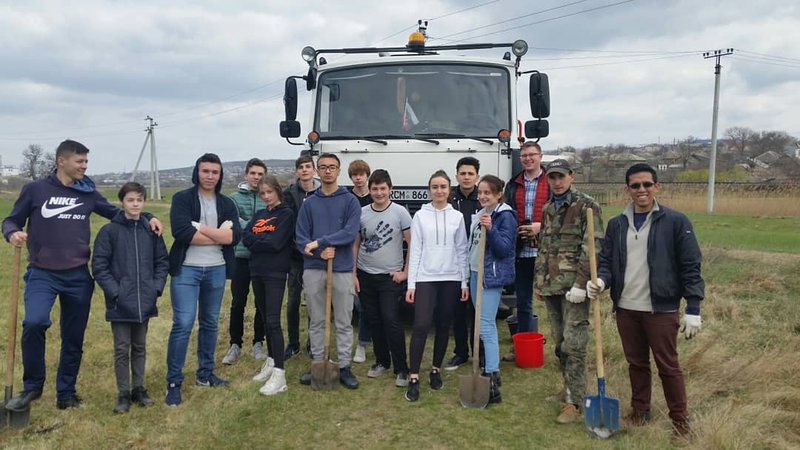 My military training played a huge role in my effectiveness as a Volunteer. Put me in a disorganized situation, and I'll find a way to organize things. In Peace Corps this was important, as I had to look for creative ways to help solve problems in the community. I realized that being flexible could help me navigate work relationships much better, and people were more open to my ideas if I didn't push back too much.
Serving in the Marines and Peace Corps gave me a broader perspective of public service and development. Through service I came to understand that life for many people is very hard. The US is a very privileged country, and through service Americans can help others and enlarge our perspectives by learning about other cultures and values.
Veterans bring unique experience and training in leadership, problem solving, and organization to Peace Corps. After the military, a lot of us miss the sense of pride, mission-oriented goals, and camaraderie. In Peace Corps, Volunteers become close friends and support each other during difficult times, creating an esprit de corps. As in the military, Peace Corps Volunteers must use intuition and skills to be successful in a foreign environment.
Serving my country, from the Marines to Peace Corps, has inspired me to do more. Currently I am applying for positions relating to human rights, democracy, and economic development at NGOs in Washington, DC. I am excited to keep serving my community.
Part of this story was adapted, with permission, from a Service to School article that appeared on 2/10/17 on Medium.com.