Making a return to my Tanzania library
In 2005, I arrived at my site in Tanzania ready to change the world. 
I was an education Volunteer ready to inspire my students in their passion for physics and education. I had all sorts of excitement and plans of how I was going to help my village become a better place.
When I first arrived at my site, I asked about an empty building on campus. It was explained that this was a library, but they did not have the money for books or furniture, so it remained unused. As a teacher, it concerned me that the students did not have sufficient study space and that there were very limited resources for students and teachers. After speaking with the headmaster, I took on another secondary project: to write a grant for the library.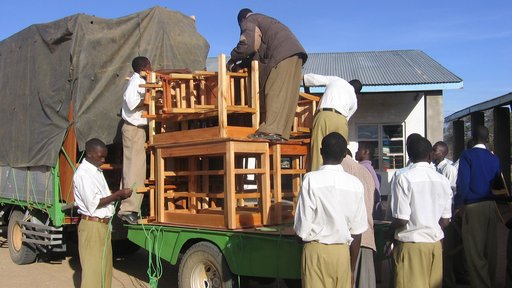 I wrote a Peace Corps Partnership Program grant for $1800 to purchase five shelves, 12 tables and 41 chairs. I was very fortunate to have a lot of support from my family in America. Without their help, this grant would not have been fulfilled. Even after the money was raised, they continued to support me by sending books to fill the library. The supplies were put to immediate use, providing study space for the students and resources for the teachers.
In 2007, I ended my service and moved back to America. I struggled for many months about my purpose in working in my village. I often felt like I was leaving a void that could not be filled or that I had not left a mark. I had not changed the world like I had hoped.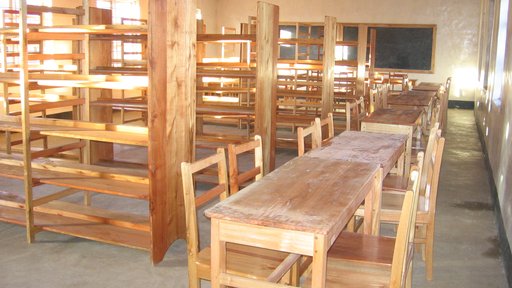 I stayed in contact with some of my students and fellow teachers and in 2009 I returned to visit. And the library was still there! The furniture and books that we sent were in the room, as planned. Due to staff shortage, however, it was only used when teachers brought their classes there to do research. So during my two week visit, I served as the temporary librarian.
This past summer, I had the opportunity to visit again. I was once again nervous that I had left a void that could not be filled with the library. When I arrived, however, I was introduced to the new headmaster who responded, "Oh, you are Rebekah." 
He went on to thank me for the library grant and introduce me to their new librarian. He explained how the library has become an important part of the school. It is thriving! It has become a source of pride for the school and a way to encourage students from other regions to come to this rural setting. It provides resources that they need, and they now have significantly increased the book collection!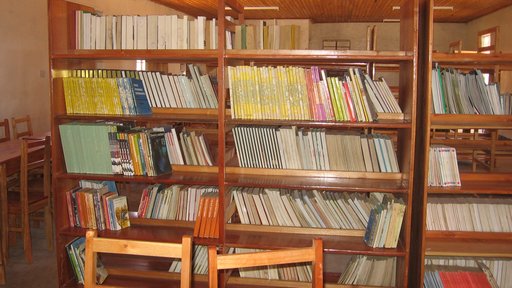 I was so excited to see that 10 years later, the money that had been donated was still being put to good use. I was proud of the community members who appreciated this gift enough to take it on themselves. Their work has brought this idea to a place where it has a much larger impact than I could have ever imagined.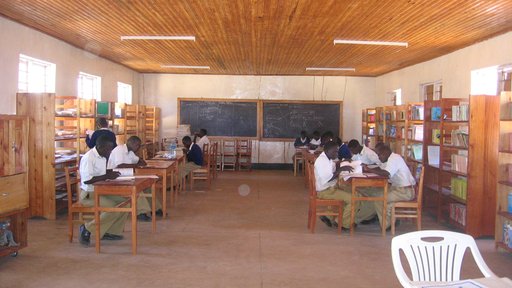 I often reflect on how my experience in the Peace Corps was one of the best, most influential experiences of my life. I went into it knowing that it would be one of the toughest; that I would be well away from medical care and other commodities that I have grown accustomed to, like electricity, reliable communication, and fluently speaking a common language. Anyone who joins Peace Corps not knowing this will learn it very quickly. 
But there is something about that struggle that made me grow more than I ever thought I could. It was in those toughest moments that I learned the most about myself, my culture, the world, and my God. I would not trade that experience for anything. 
My experience shaped me into the person that I am today in ways that I never expected.