Making a difference every day: Alpha Phi Alpha leads to Peace Corps service in Togo
Kyree Rollins has often been the first to accomplish things in his life.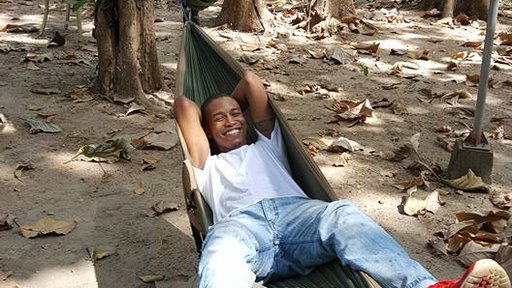 He was the first in his family to attend college. He was the first of his friends to map out a plan after graduation. He is a member of the first intercollegiate fraternity established for African-American men, Alpha Phi Alpha Fraternity, Inc. And in 2015, Rollins became the first man from his university to join the Peace Corps.
"Coming from the inner city, the Peace Corps is not something that's common. It's not something talked about or heard about," said Rollins. "Most of our families stayed at home and don't move around or travel much. The Peace Corps was a start for me. I was the second graduate from my university to join. I opened the door for many and showed them that this is an opportunity for us."
But even with his leadership skills and service-minded demeanor, Rollins often felt like he was wearing a mask. It was a mask he had carefully constructed and hid behind for as long as he could remember. Though he was involved in service organizations throughout high school, he felt like he was unable to speak up for himself and was unsure of himself – until he became an Alpha Phi Alpha member, that is.
"My fraternity taught me that my voice mattered," said Rollins. "Once you get with black men who are like-minded and have a goal to change their communities, world and make a difference, that's mind blowing. I became a servant-leader, and I recognized that I was more than just a face – I have a voice and I can actually make a difference."
In 2014, the Peace Corps established a partnership with Alpha Phi Alpha, bringing two service-oriented organizations together. Through their partnership, Peace Corps recruiters work to expose members to the opportunities of Peace Corps service and international careers available after service.
"Looking at my history as an African-American male and seeing the path I was going down – even having the opportunity to go to a higher institution – I felt like I had to do more, and joining Alpha Phi Alpha was one of the first steps to do that," said Rollins. "We were the first African-American fraternity, and this was an opportunity to give back to the African-American community and to have that brotherhood."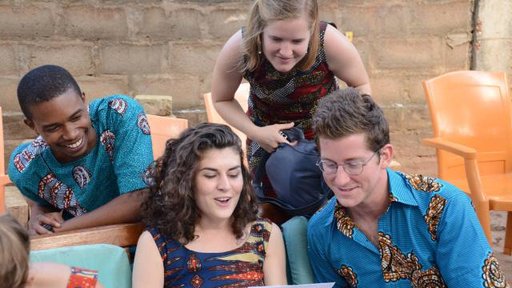 Only one Central State University graduate had served in the Peace Corps before Rollins. After meeting with her at a career fair at his university, he seriously began thinking about serving. A historically black college, CSU fosters service, leadership and opportunities for its students. For Rollins, attending an HBCU (historically black college or university) meant that he could have more support than at a less diverse institution.
"I felt more at home," he said. "When you surround yourself with people from similar backgrounds and communities, you have more support. At other schools, you could get lost within the other students. I was able to have monthly meetings with the president of my university – those are things you see or hear about at HBCUs. It was a privilege to be there."
As a health Volunteer in Togo, Rollins works in clinics that support women, malaria patients and local leaders tackling pressing issues within the community. Additionally, he helps families plan budgets and manage their household size, and he's also working to secure a grant for a pump that will bring potable water to his town.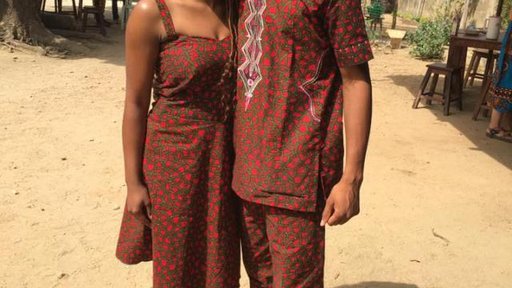 "A defining moment, so far, has been coming into a new community and being accepted for who I am," said Rollins. "My Peace Corps service has been an amazing experience."
But integrating into the community wasn't a walk in the park at first, he admits. As an African-American, Rollins perceived Western Africa to be his "motherland," and had expectations on what service would look like. At times when he first arrived, he struggled with his identity, but worked through those issues by educating his counterparts about American culture.
Not only did Rollins have to get accustomed to the new culture in Togo, he still remembers arriving to his training site with 48 Peace Corps Volunteers, only five of whom were African-American.
"That was different for me," he said. "I wasn't used to being around so many different cultures and backgrounds. I had an identity crisis and that took some getting used to."
Still, the obstacles Rollins faced helped him become a vital asset to his community overseas. Now fully integrated into the Togolese culture, Rollins prides himself on the relationships he is building and the projects in the works.
After he completes his service, he hopes to earn his master's degree in public health, using the Peace Corps Fellows Program, an initiative that gives returned Peace Corps Volunteers graduate school benefits, such as tuition waivers.
"I feel I can offer a solution to some of the world's problems," he said. "It's about the people you see and interact with. I see it in the faces I work with – I am making a difference every single day."