Maine middle school students make connections with students in The Gambia
I first heard of the Paul D. Coverdell World Wise Schools program and was immediately intrigued.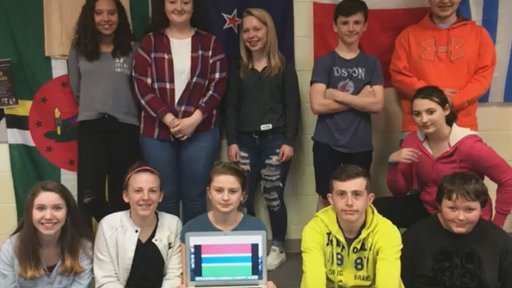 We were first matched with Veronica, a Volunteer in South Africa. My students read her blog and we sent letters and drawings to students in a school that she worked with. Due to a postal strike in South Africa, our letters took over six months to get there. That in itself was a good lesson in patience for my students. 
Our second Volunteer connection is with Akshay. He is in The Gambia as an agriculture Volunteer. It has been fun to keep track of what he has been doing through his blog. My students have been able to experience West Africa through Akshay's haiku, bird photos and his ongoing acquisition of Wolof words, which he takes the time to reflect upon. 
Akshay works with a local school and takes video with his phone to capture students responding to basic greetings and questions like, "How is your day?", "How is school?" or "How is work?"  He also included the customary Muslim greeting "Salaam Aleikum," which is in Arabic, not Wolof.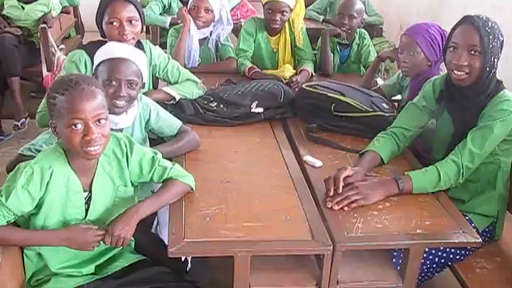 My students and I watched the short clips (none of them more than 30 seconds) several times. I was amazed with how much we had to talk about by watching 2:30 of video! Middle schoolers are very tuned in to nuance when it comes to observing other kids their age — gestures, body language, facial expressions, tone of voice — they don't miss a thing. In the end, many kids, without any prompting from me, said, "They're just typical teenagers like us…" The way I see it, if that's the lesson that they take away after viewing the video clips, then "mission accomplished." 

We have followed up by creating a few videos of our own to share with our counterparts in The Gambia. Ultimately, if the Gambian kids respond with comments similar to ours about kids being kids, then we have truly made some worthwhile and meaningful connections.
The Paul D. Coverdell World Wise Schools program connects Peace Corps Volunteers and returned Volunteers to classrooms in the United States, and provides a variety of resources to help educators integrate global issues and cultural awareness into the classroom. Group or after school program leaders who are interested in intercultural exchanges like these are encouraged to participate in the Correspondence Match program.
---