North Macedonian athletes learn to win—in sports and in life
After college, I worked as an associate scout for the Toronto Blue Jays. At some point, during that time, I realized that I could make a life of serving our country and the citizens of the world.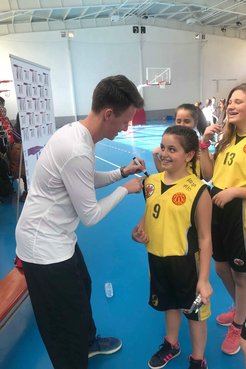 I realized how fortunate I had been to have supportive parents, teachers, and coaches, and to have been able to attend great schools and grow up in a wonderful community. I applied to the Peace Corps because I believed that becoming a Volunteer would be the most effective way for me to serve my country.
I played baseball and studied sports management at Lynn University in Florida but, as a Community Economic Development Volunteer in North Macedonia, I had no idea my projects would involve sports.
During my first week of service, I visited three sports clubs in my town. I noticed that basic athletic training concepts were absent. For example, athletes in the community had no idea how to do a squat or use proper running form. 
Public health is also a major issue in my community. North Macedonia has the fourth highest percentage of smokers in the world, per capita. Additionally, because medical care and basic knowledge of health is poor in my area, even a small scrape or twisted ankle can cause individuals to stop exercising for fear that they won't recover from the injury.

I quickly decided to use my background in sports to help my community's athletic clubs produce healthy and successful athletes. The three clubs I collaborate with—karate, basketball, and ping-pong—began our new training programs in December 2016. We hold four practices on every weekday for each of the three sports. For over a year, we taped the gym floors for footwork and coordination drills and made do with existing equipment.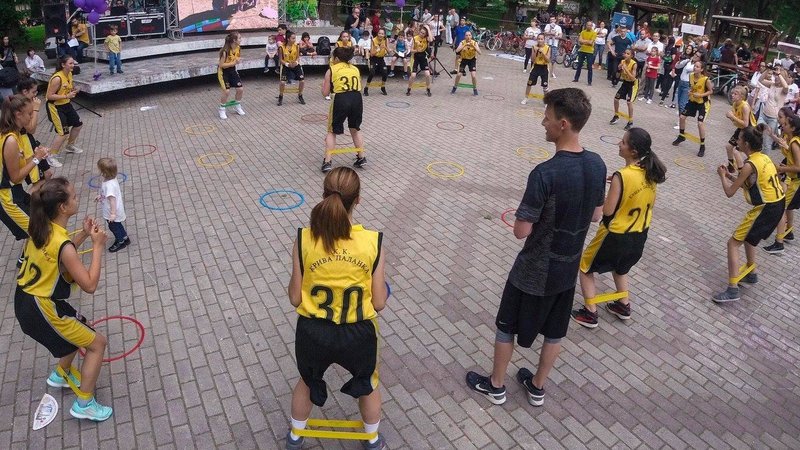 It has been a struggle to promote the benefits of sports but, with perseverance, team members have experienced their own physical improvement and accomplishments. I believe they keep coming back because our activities are dynamic and interactive. Our athletes have fun at practice; they don't get lectured.
In the first six months of our new programs, membership increased from 140 to over 200, and the gender ratio flipped from 65:35 males-to-females, to 65:35 females-to-males. In addition to improved training, we started individualized assessment testing for all athletes and held trainings for coaches.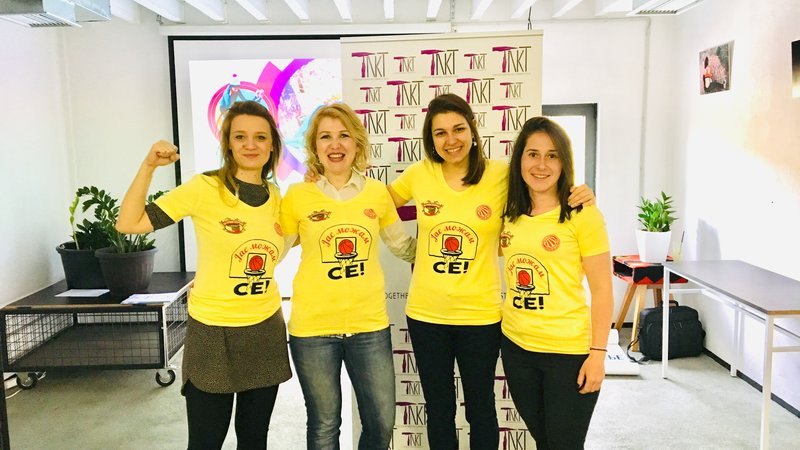 All participants have drastically improved their performance as a result of the new athletic training. Our athletes developed the discipline to form lines and groups during training, and accomplished goals like losing 20 to 40 pounds so that they were no longer considered pre-diabetic. Twelve athletes developed the strength to hold 10-minute-plus planks during final assessment testing. The cheer for all of our program activities is, "Ние можеме сe," or "We can do anything!"
The most accomplished athletes in our programs include a two-time karate national champion, participants in the Balkan championships, and the No. 1 ranked ping-pong team in North Macedonia. One basketball club, initially a recreational group, contributed six female athletes and a coach to the national team! 
Our programs also focus on life-skills development for both athletes and coaches. We have themed athletic trainings focused on teamwork, adversity, democracy, environmentalism, health and hygiene, and leadership.
To focus on the importance of teamwork, athletes are challenged to squat in pairs, back-to-back; complete coordination drills with a partner; and do relay races. To highlight the concept of adversity, athletes have to complete "resisted" sprints using proper running form while their teammates apply pressure to the runners' shoulders.
After a little over a year of program development, I helped the clubs obtain a grant so we could purchase new equipment and organize two sports camps focused on women's empowerment.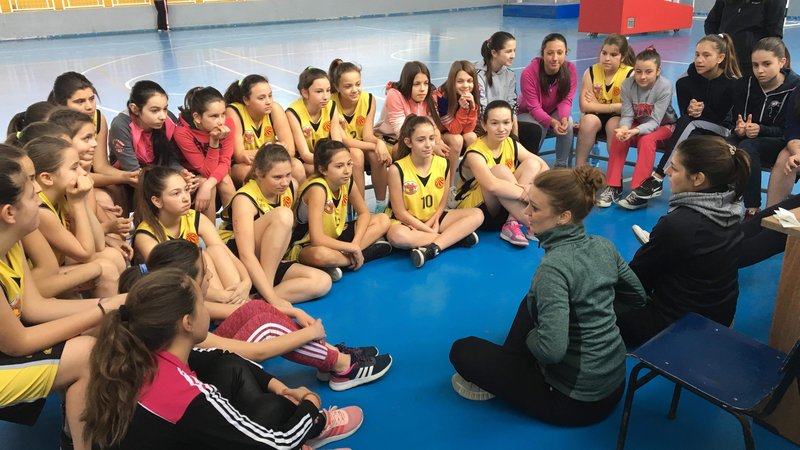 The women's camps provided an opportunity for female athletes to learn about gender equity. Leadership activities were conducted by North Macedonia's most decorated female kickboxer and a leading female basketball player. I believe the involvement of these high-level athletes helped us motivate and retain the women on our teams.
Through our sports programs, all of our athletes have learned to look for opportunities and take advantage of them in order to become healthy, educated, responsible citizens, ones prepared to be leaders in their community and country. Our athletes and coaches are winning, but most importantly, they are learning that they have the capacity to succeed in many aspects of their lives.