Living the questions: Hiding identity as an LGBTQIA+ Volunteer
In his "Letters to a Young Poet," Austrian poet Rainer Marie Rilke famously advised readers to "Live the questions now. Perhaps then, someday far in the future, you will gradually, without even noticing it, live your way into the answer."
Clearly, this advice can be helpful in vexing situations of all kinds but, in the case of LGBTQIA+ Peace Corps Volunteers, taking the advice literally while applying to serve or serving may ease the issues unique to members of this community.
Peace Corps actively recruits LGBTQIA+ people for service. Yet, unlike many other Volunteers, the Peace Corps also at times implicitly or explicitly suggests that LGBTQIA+ Volunteers shield themselves from potential dangers by hiding certain parts of their identity based on the unique circumstances in their country and site of service. The Peace Corps works in collaboration with countries around the globe, and within these countries, some Volunteers may face cultural elements and/or laws and regulations that are explicitly unfriendly to the LGBTQIA+ community. So, what does a potential Peace Corps Volunteer in this community have to consider when applying for the Peace Corps? I turned to Anthony Abate, a returned Peace Corps Volunteer (RPCV) who served in Morocco and is now a Peace Corps recruitment supervisor, for insight.
Anthony spent time in Latin America before applying to the Peace Corps and spoke Spanish. When he applied, he assumed he'd receive a post in Latin America. As a gay man who had already lived in the region, he knew he'd feel comfortable navigating the culture. So, when he instead received an invitation to serve in Morocco, he was temporarily thrown for a loop.
"Of course, the first thing that crossed my mind was, 'Oh, this is gonna be a very different experience as far as sexual orientation goes.' I was aware of how to navigate that in Latin America, but I had no clue what it would be like in Morocco," he said. Despite the unknowing, Abate had wanted to serve in the Peace Corps since high school, and said he accepted the invitation within 30 minutes.
Having grown up in the 1990s and early 2000s, Abate figured he'd use the same skills in code-switching he honed as an semi-out teenager in his home community in Pennsylvania.
"There's a way you act around different groups of people to be more comfortable; to fit in and keep yourself safe," Abate said. "I think that I, upon hearing I'd be going to Morocco, thought, 'Okay, well, this is something that I'm very used to doing and have done like my whole life since I was a little kid.' I thought it would be easy."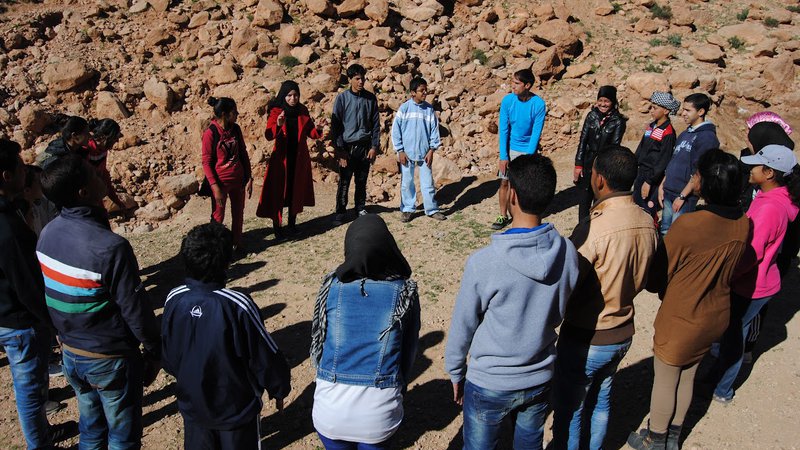 Abate threw himself into preparing for service. His invitation came in the late fall for a January departure. Because he was living in Washington, D.C., at the time, he was able to connect with a few Morocco RPCVs — some who even identified as LGBTQIA+. Feeling as prepared as possible, Abate quit his job and spent the holidays with friends and family.
The first year of service flew by. Abate met other LGBTQIA+ Trainees and Volunteers and was happily surprised by the level of support provided by Peace Corps staff in Morocco. He lived with a family early in service, and, although he didn't come out to them, he connected with them deeply — making a real friendship with his host brother. Abate's assigned site was very remote — about 16 hours by bus to the capital city of Rabat. The nearest Volunteer was five hours away.
"My site was about as remote as you get in Peace Corps," he said. "The only cities in Morocco that had some semblance of an organized gay community, or even a gay bar or anything, were a whole day's journey away. There was no open expression of sexuality where I was posted."
It was there that he began realizing that he'd overestimated his comfort with code-switching in the way he'd done as a young person. "In my second year was when it began to dawn on me that I felt alone. It seemed like all the straight Volunteers were in relationships — some were even getting married by that point."
And here's where Rilke's "live the questions" advice seems handy — because Abate found himself living a profound question of authenticity. He began to wonder how authentic his Volunteer experience was if he wasn't able to fully express his identity to those closest to him? That is, by hiding such a critical aspect of himself from the people he was working with and living among, was he being inauthentic? And, if so, how could the experience as a whole be an authentic one?
It is important to note here that there is no right answer. Every Volunteer has to make choices that are appropriate for them and for their specific Volunteer experience. Abate made the decision to come out to his host brother. "I felt safer doing it at that point because I didn't live with them. I felt this question of authenticity so deeply, I had to tell him, because … were [we] really good friends if he didn't know who I was?"
It went badly. The host brother essentially disowned Abate, who went back to his post assuming he'd never see the family again — that his authentic self wasn't welcome there. Not much later, though, the host brother left Morocco to take work in another African country. Knowing his host brother had not told the rest of the host family about Abate's coming-out, Abate felt safe visiting his host family again, although the loss of the friendship was still a raw spot.
Living the questions, as Rilke suggests, comes with one fundamental truth: that you can't ever know when the answers will arrive, or whether or not they'll surprise you. In Abate's case, he thought he'd already lived the question and the answer — coming out resulted in a kind of interpersonal disaster there seemed to be no coming back from.
Then a message arrived.
Out of seemingly nowhere, Abate's host brother messaged him saying, essentially, that he wanted to apologize. The message said that by moving out of Morocco and being exposed to people of other religions and outlooks he'd learned how narrow his views had been. He also wrote that his new city had a visible gay community and that he felt terrible for the way he'd treated Abate when he'd learned Abate was gay.
"This is the power of Peace Corps — the opportunity to create long, extended connections," Abate said. He elaborates by pointing out that to change people's minds (and our own minds), you have to engage with them. This is the power of living the questions, too. The host brother had to live his questions and the ultimate answer both surprised him and led to a profound and even deeper connection to Abate. The two continue to be close friends.
As a current Peace Corps recruitment supervisor, Abate says that knowing what he knows now, he'd do things a little differently if he was applying to the Peace Corps.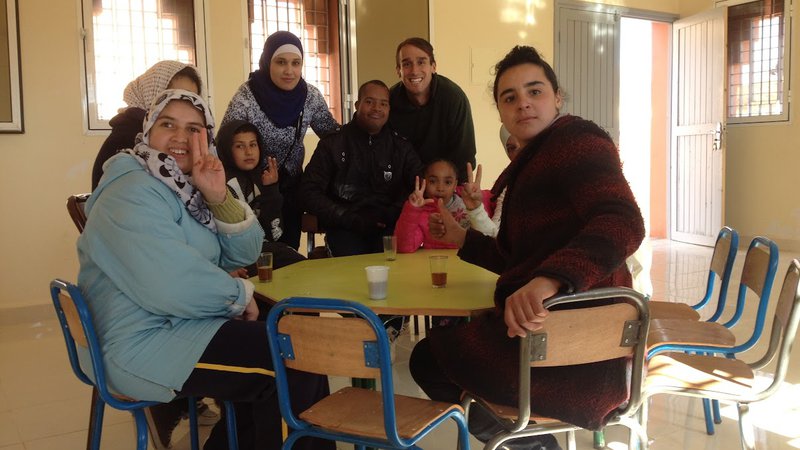 "I didn't even connect with a recruiter, let alone bring serious concerns to a local recruiter or other RPCVs. I was nervous that revealing my identity or expressing concerns might make Peace Corps rethink my invitation."
He is clear in his advice to applicants and invitees now. "Express your fears and doubts. Ask all your questions. Peace Corps staff is supportive and will find the people who can give you insight into your issues." Connect with a local Peace Corps Recruiter today to start the conversation.
I asked Abate what I could include in this blog to help LGBTQIA+ applicants or invitees. I asked knowing that the Peace Corps cannot change the cultures of the communities we serve overseas. We cannot change the fact that in certain places LGBTQIA+ Volunteers have to be careful about showing who they are to their communities. We cannot change the fact that although we do actively recruit LGBTQIA+ Volunteers, we also implicitly ask them to go into service knowing they may not ever be able to live as their authentic selves while at post.
Abate said that these are important things to note, to have out there in the Peace Corps materials, that validation is critical. We see you. We know what we're asking of you, and we know it's a difficult thing to ask. We know it's an even more difficult thing to live. But we ask anyway, because of the massive opportunities to chip away at perceptions and stereotypes in the way that Abate was able to do with his host brother. That's the magic of the Peace Corps. That's the magic of living the questions: Although the answers might be slow to come, they can often be life-changing.
---