Lillian Carter Award ceremony celebrates extraordinary older Volunteers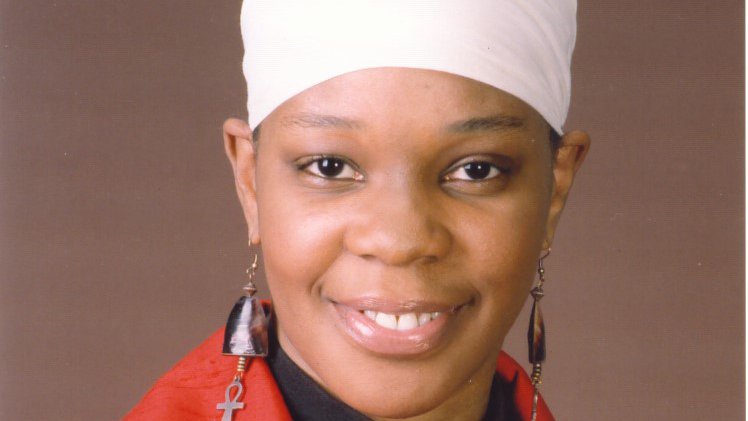 July 7, 2021
On June 24, Peace Corps held a ceremony to honor the 2021 recipient of the Peace Corps' Lillian Carter Award and countless distinguished Peace Corps Volunteers.
The biennial Lillian Carter Award recognizes an American who made an outstanding contribution as a Volunteer at the age of 50 or older. The award was established in 1986 to honor former President Jimmy Carter's mother, Lillian Carter who was 68 when, in 1966, she served as a Health Volunteer with the Peace Corps in India.
Lillian Carter's great-grandson, Jason Carter, was a special guest speaker at this year's event. Jason is also a returned Volunteer. He served in South Africa from 1998 to 2000, helping schools transition out of apartheid. It was Carter's grandfather, former President Jimmy Carter, who advised him to join the Peace Corps, and even visited him during his service on the Swazi (now Eswatini) border with South Africa. Carter said that he cherishes the opportunity to have served and felt it was a blessing to carry on the Peace Corps tradition of service after his return to the U.S.
"Thank you to the Peace Corps for honoring my great-grandmother and honoring the legacy of my family and for letting us really be a part of the Peace Corps, in such an affirmative, real, and long-term way," he said.
Jo Ann Jenkins, CEO of AARP, congratulated all nominees in a video recorded for the ceremony. She recalled that Dr. Ethel Andrus, the founder of AARP, saw the Peace Corps as an opportunity for older Americans to make the world a better place through volunteerism. After the Peace Corps was established in 1961, Andrus invited Peace Corps leaders to talk to AARP members about the program. Following the talk, more than 300 AARP members applied to volunteer. Then-President John F. Kennedy met 12 of the older Americans who volunteered, calling them an extraordinary group who disproved the notion that Peace Corps service is only for the young.
Carole Anne "Aziza" Reid, 2021 Lillian Carter Award recipient
Carole Anne "Aziza" Reid, of New York, was selected as the 2021 Lillian Carter Award recipient from nearly 80 nominations. An artist, activist, organizer, and educator, Reid served two consecutive stints in the Peace Corps, first as a community organizational development Volunteer in Moldova from 2016 to 2018, and then as a youth education Volunteer in Eswatini from 2018 to 2020. In Moldova, Reid developed programs to empower women and youth through African dance classes and social justice activities. Her service also focused on literacy, health education, and youth and family services. In Eswatini, Reid made an impact on girls' and women's empowerment and in combatting HIV/AIDS. There, her efforts were recognized at the national level by the deputy prime minister.
At the event, Reid described her service as an older Volunteer by saying, "There's no substitute for lived experience. That, plus my profound belief in the principle of 'seva' or selfless service, gave me the awareness of how everything I did — every task, regardless of skill level — was an opportunity to hone my character and be the person that I say I am. As an older Volunteer, I understand that life is a masterwork that takes time to come into focus. The important thing is to be of service."
Reid has made it her mission to further Peace Corps' Third Goal by sharing diverse cultures and peoples with Americans. She has worked with interfaith coalitions to help Americans better understand the belief systems of other peoples. She has also hosted sessions to discuss her experiences in Moldova and Eswatini as a African American Peace Corps Volunteer over the age of 50. She recently became a member of the Peace Corps staff and is a recruiter in New York.
Lillian Carter Award nominees
In addition to Reid, the top 10 nominees for the 2021 award included:
Deborah Buckley from Chesterbrook, Pennsylvania. Romania, 2009–11, 2013; Samoa, 2019
Patricia Deignan from Sebastopol, California. Ukraine, 2017–19
Michael Dixon from St. Augustine, Florida. Ukraine, 2011–14; Armenia, 2015, Kosovo, 2016
Cody Festerling from Pueblo, Colorado. Kenya, 1982–83; Belize, 1985–87; Kiribati 1992–93; Gambia, 2014–16; Ethiopia, 2018–20
Charles Hunt from Denver, Colorado. Vanuatu, 2006–08
Karen Jean Hunt from Bellbrook, Ohio. Ethiopia, 1986–88; Armenia, 2017–19; Kenya, 2019–20
Madeline Kellner from Novato, California. Guatemala, 2016–18; Peru, 2020
Calvin Mann from Oakland, California. North Macedonia, 2017–20
Catherine (Kate) Schachter from Madison, Wisconsin – Ghana, 2004–07; Republic of Georgia, 2016–17
Collectively, these distinguished returned Volunteers served in 18 nations. Some joined early in their lives and then again at the age of 50 or older. They are all change-makers who have spent their lives before, during, and after Peace Corps service empowering others to make positive changes in their communities. One returned Volunteer spent years protecting the environment, growing and planting thousands of trees. Another served as a mayor and city councilmember in California. An architect on this esteemed list used his skills to help reconstruct Fort Mose, the first free Black settlement in the United States. Another nominee played a key role in revitalizing downtown San Jose, California, by constructing thousands of affordable housing units in the city.
The Lillian Carter Award ceremony was a celebration of these notable individuals and the nearly 14,000 Volunteers over the age of 50 who have answered the call to service and promoted the mission of world peace and friendship since the Peace Corps was established in 1961.