LGBTQ+ Returned Volunteer answers questions about serving in Morocco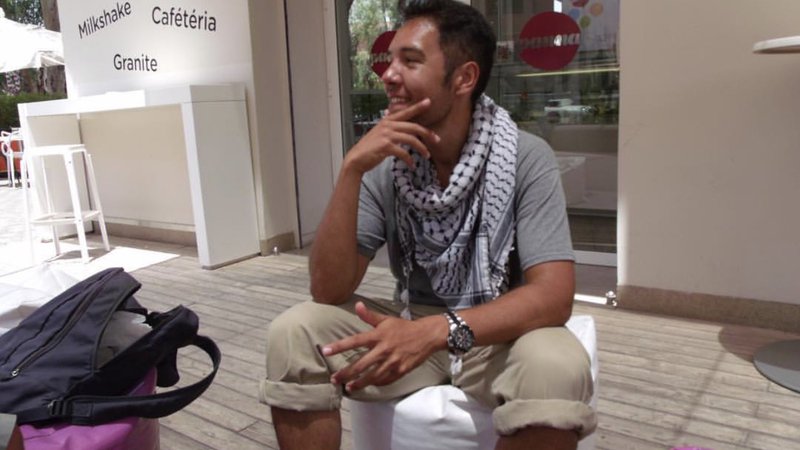 June 21, 2019
Applying to serve with the Peace Corps comes with a lot of questions, especially for historically underrepresented populations. Here to answer some of these questions is Waldemar Robles, a returned Peace Corps Volunteer who served in Morocco from 2013-2015.
Was it safe for you to be "out" at your post? If so, what was the reaction from your community? If not, what factors contributed to that choice?
In the community in which I served, they were very far removed from western trends and ideologies. I lived in a very rural area with even more rural suburbs. In big cities like Casablanca, people would most likely consider homosexuality to be haram or sinful, but where I lived, the concept was not even a thing to discuss. I didn't feel like there was a sense of homophobia because of the nonexistent exposure to homosexuality to begin with. With that being said, I only selected to divulge my identity to two or three people from my host community. The first was my good friend and counterpart.
I started to get acquainted with my friend when I began working out at my local gym. He was a leader in the community, and everyone knew and respected him. He was only three years older than me, so we were able to relate a lot on things. We began to hang out daily, and I would invite him over for Puerto Rican food. We talked about what it is like to live in America and how different it is than living in Morocco. When he asked me if I wanted a girlfriend or a wife, I answered honestly la or "No." He got quiet. Then I told him, "I don't want a wife because I don't want to marry a woman, I want to marry a man." His initial response was silence. He later replied, "But why? Don't you want kids?" My friend knew I wasn't religious, so he never questioned my spiritual faith, but the idea of being married to a man challenged the binary thinking that was so prevalent in the community. Even though he was confused at first, he never changed the way he treated me. He just pushed me harder at the gym whenever we exercised together.
How did your identity as part of the LGBTQ+ community impact your time in the Peace Corps, either in small or large ways?
To be honest, with the exception of a select few groups of people, I had to put forward this masculine energy whenever I spoke with someone from my community. I even went as far as having some female Volunteer friends come over to pretend to be my girlfriend to prevent any questions from people in the community who didn't know me outside of the brief conversations we had in the streets. I felt exhausted from constantly being masculine, so whenever I had training with other Volunteers I would let my hair hang loose and be as feminine as I could.
What would you want a future LGBTQ+ Volunteer to know before arriving at their post? Do you have any tips on navigating this sometimes-challenging situation?
Even though you may be secure in your identity before you come into country, this may change, and you should not be down on yourself for going through such change. This is a time for you to be yourself, love yourself and embrace yourself on a level that you may not have experienced before. If you decide to date while you are in country, especially if you're in a country that does not permit queer behavior, make sure that you are vigilant at all times, and know what you are getting yourself into before meeting with a person. Don't over think things, and make sure you make your Peace Corps experience the best experience you can cherish!