Let Girls Learn in Morocco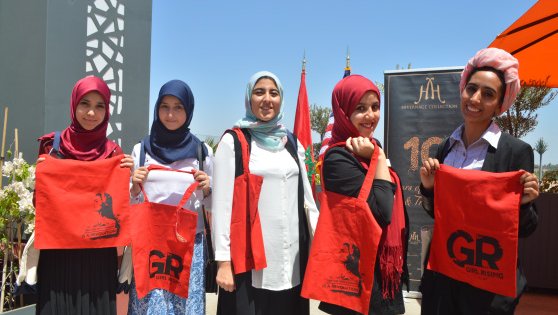 Oct. 11, 2016
There are some things we take for granted. 
One of those things is education.
"Although education is obligatory in Morocco until age 16, socioeconomic barriers often get in the way of making education equal and accessible for girls. Public schools lack resources and still suffer from gender disparity. According to the World Bank, in 2012 the net enrollments rate in lower secondary school was 79% for boys in urban areas but only 26% for girls in rural areas.  When girls drop out of school, they become vulnerable to early marriage and early motherhood." – Project Soar Morocco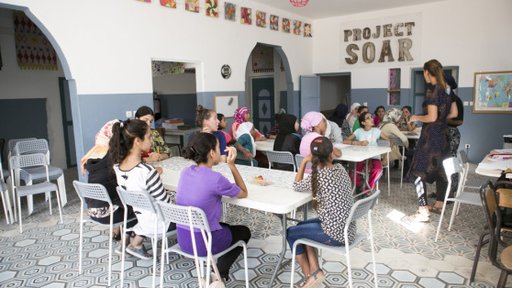 Many of the barriers Moroccan girls face while trying to access education can be traced back to the gender roles bestowed upon them by society. This is not a Moroccan phenomenon; this is a struggle as old as civilization and exists in all corners of the world, regardless of socioeconomic development or underdevelopment. The man is expected to be the provider. Therefore, when a family is looking to their children and gauging the importance of education, encouragement and support is given first to the sons. It seems natural because the man is going to be earning the money to provide for his family. The woman's income would be extra and not necessarily required.
This encouragement and/or discouragement can be seen at so many layers of Moroccan life, and it starts in the very beginning. Once they have reached certain age, boys are given the freedom to play and roam far outside the confines of the home while girls have far greater restrictions and a much smaller public presence.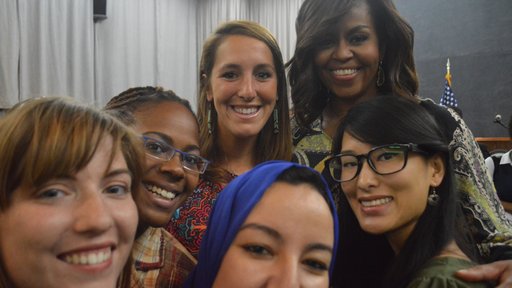 Distance to school, for example, can be seen as a insurmountable hurdle for girls, while for boys it is hardly given a second thought. The further away from the home, it is believed, the greater the girl's vulnerability, the greater the danger. 
However, despite these challenges, things are changing in Morocco. This generation of girls is more likely to continue their education through university than any generation before them. And as they finish their studies, they will work at higher rates then ever before; as they earn money, as they can see themselves independent from a man and as the social dynamics begin to change, they mature into role models for generations to come and mold an evolving Moroccan society. How a society educates its girls is one of the greatest indicators for its social and economic development.
To continue Morocco's momentum, First Lady Michelle Obama and Meryl Streep, two of the most notable advocates for girls' education, used the global campaign Let Girls Learn (LGL) to bring attention to Morocco's efforts to promote girls' education.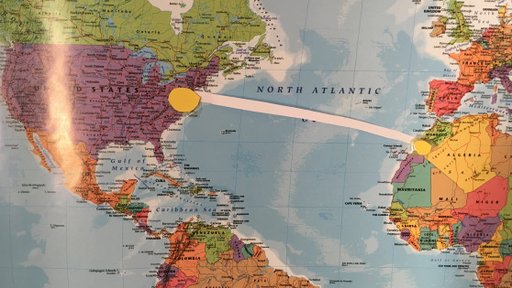 A "few days" to Michelle and Meryl were "the best days," according to the Moroccan girls involved. Twenty-four girls from ages 12 to 20 were invited to be part of the momentous series of events. Twenty-four different, exceptional stories filled with hardships but also resiliency and stories that somehow crossed the paths of U.S. government programs — whether that was USAID, the State Department/embassy or the Peace Corps. 
The girls gathered in the Red City, Marrakech, where they met with the First Lady, Meryl Streep and Freida Pinto to discuss the challenges each of them had faced in their pursuit of education. The girls attended a dinner hosted by the ambassador and programming at a local university and career center. The producers from Girl Rising and CNN joined forces to film a documentary around LGL in Morocco and Liberia, focusing on some of the girls' challenges. It was an honor to nominate girls from my past work in Essaouira and current work with Project Soar. The girls were involved in different ways and some will be featured in the film.
By all accounts, the weekend was inspiring. The girls got it — girls' education is a right, not a privilege. Some had family members who didn't think education for girls was a priority, others faced discrimination when chasing after scientific degrees, some struggle to pay for the cost of room and board while attending university and yet all of them stand virtuous in the face of their adversity, notably emboldened by their experience with LGL. All of these challenges and more still exist for girls all over the country but it is a monumental step to watch Morocco commit to investing deeply into girls' education.
While the girls left Marrakech inspired and starstruck, the biggest news was yet to come. The documentary is set to premiere on the International Day of the Girl, October 11, and the Moroccan and Liberian girls were officially invited to the White House for the premiere! Here's a video of when I told the two Essaouira girls:
"I just can't believe it, the first time I will be getting on a plane and I am going to the White House! This is more than a dream!!" — Karima