Learning English in Mexico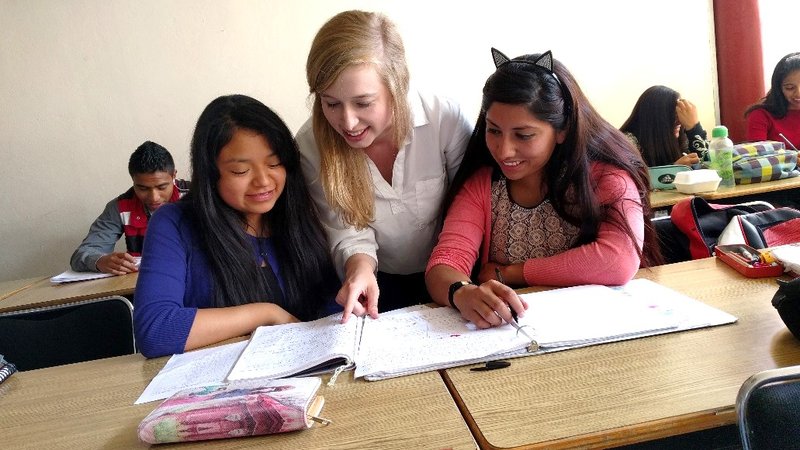 Feb. 14, 2019
As an English for Technical and Academic Purposes Volunteer in Mexico, Jennifer Speier focuses on teaching English at a polytechnic university.
One of her favorite duties is helping to prepare female students for job interviews, application processes and writing articles for publication. In this way, she supports local women in their search for economic stability and upward mobility.

Jennifer is particularly proud of the work she has done with Sonia, an optical computing graduate student. Over the course of several months, the two women worked to improve Sonia's English so that she could become a more competitive candidate for various opportunities.
In 2019, Sonia is planning to travel to New Hampshire to conduct research for her thesis and the university—something she would not have been able to do without a strong foundation in English.