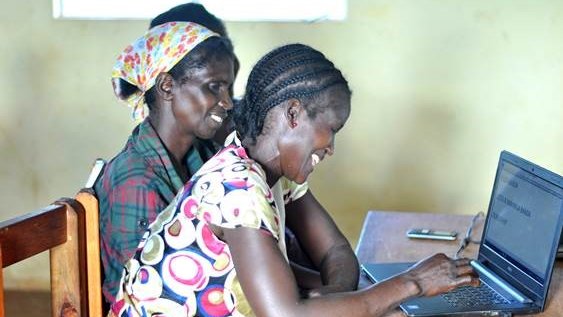 Feb. 11, 2019
It started with a blanket – and a question.
Peace Corps Volunteer Bonnie Moser was sewing a blanket in her yard in Zambia when her neighbors approached and asked where they, too, could learn to sew. Bonnie was inspired to organize a series of sewing classes for women in her community. In turn, the women raised enough money to sew and sell their first product: the Fula Tote. This is how the Kagunda Women's group, named for their community, began. Today, the Kagunda Women produce about 20 different items for sale, and their monthly salaries range from $40 to $160.
One of those women is Judy, who once struggled to support her family as a farmer. After saving her earnings through the Kagunda Women's group, she was able to purchase five dairy goats. With careful management, Judy and her family grew their herd to more than 30 goats. Today, they breed and sell the offspring, which has transformed their household income from roughly $1,000 to almost $4,000 per year.
Judy proudly sends each of her six children to school, and she remains an active member of Kagunda Women – but now as a lender, providing small, interest-free loans to other women. If you ask her, she will tell you that she never once imagined that she would one day be seen as a role model and community leader.
The project above was funded through the Small Project Assistance program (SPA). SPA is a joint collaboration between USAID and the Peace Corps which allows Peace Corps Volunteers to participate with USAID in development efforts, helping communities to implement small, self-help activities, in sectors ranging from health to agriculture to small enterprise development. Click here to learn more about SPA.