Juneteenth: Turning on the Lights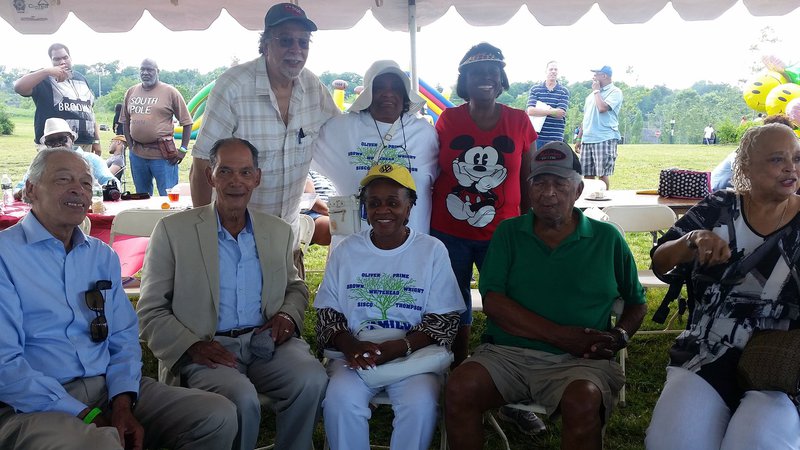 June 19, 2020
Juneteenth. It's distinctly possible you've never heard of the holiday. Or, maybe you associate it with Ralph Ellison's novel of the same name and assume it's a fiction.
Ellison says, "Words of Emancipation didn't arrive until the middle of June, so they called it Juneteenth. So that was it, the night of Juneteenth celebration (…) The celebration of a gaudy illusion." The illusion he references, though, is not the illusion of the holiday, because that is nowhere near fiction. His illusion is a calling-out of a long-propagated falsehood that became the reason for the day.
You see, as American history tells us, enslaved people were emancipated on January 1, 1863. President Lincoln saw to that. However, the news was not welcome in Texas, where slave holders knew that the law would end them benefiting, literally, off of the backs and sweat and lives of other humans. Slave owners in Mississippi, Louisiana, and other slave-holding states heard whispers of the secret and, not wanting to give up their free labor, brought their slaves to Texas to escape the Union Army's reach. There are theories about how the secret was kept for so long. One involves a messenger from the North being murdered before he could deliver the news that legal slavery had ended. Another, more pedantic, but perhaps more realistic, is that Northern lawmakers allowed Texans to get through one last cotton harvest with the help of their slave labor. Regardless, the people of Texas kept silent. And in their silence, heavy and palpable, suffering continued. Families were broken; lives cut short; eyes and hands and bones and flesh bought and sold.
The secret these white enslavers held lasted through the final years of the Civil War. Their desperate hold on a life they must have known they were losing made them clutch it even more tightly. Until they couldn't. On June 19, 1865, Union General Gordon Granger was appointed to command the District of Texas. When he arrived in Galveston, his first order was to pull the veil down; reveal, in Ellison's words, the "gaudy illusion" that slave owners had tried so hard to keep propped up. With his announcement that slavery was now illegal, the Emancipation Proclamation finally took full effect. The holiday takes its name from the combination of the month, June, and the date, 19th. In Texas, "Emancipation Day" became a state holiday in 1980. However, descendants of slaves have seen the date of June 19 as one to celebrate since 1865.
What do Black Americans think about the holiday today? How has it informed personal narratives and family histories that stem from the Texas slaves caught in that terrible secret? At Peace Corps, several daughters of Texas shared their stories.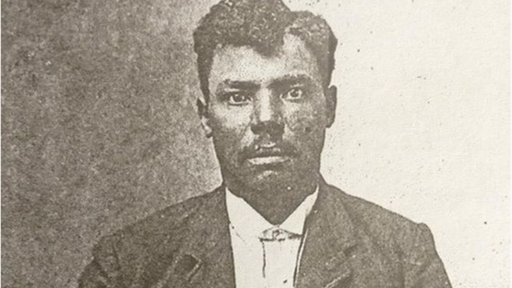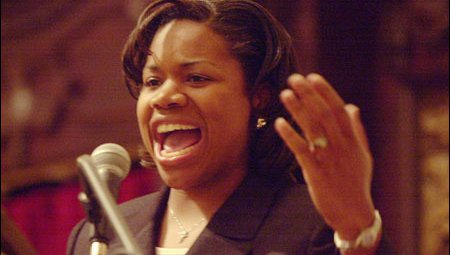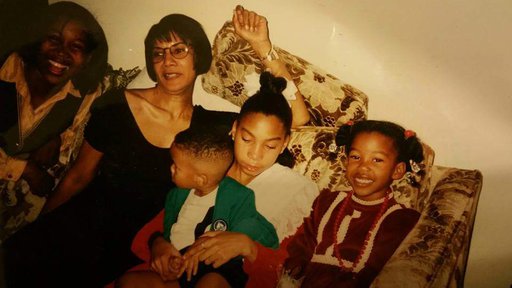 I Am My Ancestor's Wildest Dreams
Jennifer Hawkins, MA, JD and Manager of Business Operations and Knowledge in the Office of the Chief Information Officer, is a 5th generation descendant of those enslaved in Texas. For her, the holiday means:
"We survived. That's the first thing that always comes to mind. My family was strong enough to survive the Middle Passage, generations of the brutal and inhumane institution of slavery, The American Civil War, and then an additional 2.5 years of enslavement after the Emancipation Proclamation went into effect. I am incredibly proud of my ancestors and draw strength from them daily."
Hawkins says that her grandmother, the granddaughter of a slave held until June 19, 1865, was only educated up to the 9th grade. That was the highest grade offered at the "Negro school" in her small Texas town. Hawkins herself has received degrees from Harvard and Georgetown Law, and is now working on her doctorate at NYU. She cites the Langston Hughes poem, "Negro Mother."
I had only hope then, but now through you,
Dark ones of today, my dreams must come true:
All you dark children in the world out there,
Remember my sweat, my pain, my despair.
Remember my years, heavy with sorrow—
And make of those years a torch for tomorrow.
"I carry the torch for generations past and for generations to come. It is both my honor and my duty to do so." Hawkins says. She elaborates, "As much of the world is reawakened to the work in racial equity that remains to be done, I know that I stand on the shoulders of giants. What I have is because of their sacrifice, and it's now my turn to carry the mantle. It's my responsibility to continue this work. Five generations from now, I want my great-great grandchildren to know we didn't drop the ball."
Hawkins' family always celebrated Juneteenth. As direct descendants of slaves held on plantations in and around Brazoria County, TX—less than 60 miles from Galveston, TX—the holiday is "quite literally the history of my family." She remembers the celebrations of her childhood, "There was always a parade and huge festival when I was growing up. If Juneteenth fell during the week, the celebrations would be either the weekend before or after. I'm from Austin—the capital city—so many city and state officials would participate in the larger events." As a student in the Texas public school system, Hawkins learned about Juneteenth throughout her school years. "Every 7th grader in the State of Texas takes Texas History, a year-long social studies curriculum. Juneteenth is briefly covered during the lessons on The American Civil War, slavery, and emancipation." She adds that, even if it wasn't part of a formal curriculum in other classes and grades, "if the teacher thought it was important—they would be sure to emphasize it."
In other parts of the country, the holiday was largely ignored in schools and communities. Breanna Wright, a Returned Peace Corps Volunteer (RPCV) who served in the agriculture sector in Ethiopia from 2011 to 2014 and now works at Peace Corps as a recruiter, says that her family moved to California during the Great Migration from Houston, Texas. With them, she says, "they [brought] their traditions of celebrating Juneteenth and my mother passed this knowledge down to me. She taught me what the history books did not. Growing up in the Bay Area, as liberal a place as it is, Wright notes that "no one ever mentioned the significance of Juneteenth inside the classroom. I had to learn the history through my family." She remembers that her family always did celebrate the holiday, even though it was not noted in the wider community. "Celebrating Juneteenth was a joyous occasion for me growing up, something to celebrate with food and visits from loved ones." She sees the holiday as a reminder that "Slavery did not end with a brush of a pen, nor was the information communicated widely. The bonds and shackles of slavery were not immediately broken, instead the information was held so that the slave-owners could continue to make profit off of the bodies of my ancestors." For Wright, like Hawkins, the date is far more than a celebration. It's an echo of the past and a call to work for a different future. "Juneteenth was always a call from my elders to continue our fight for equity. I plan to teach my children about Juneteenth and how slavery morphed into today's systemic mass incarceration via Black Codes, convict leasing, Prison Industry Enhancement Certification Program, mandatory sentencing, and three strike laws. Whether the U.S. school system decides to teach them or not, they will know the movement for Black liberation continues."
Freedom and Erasure
For Nafisah Hankins, a recruitment and placement specialist for Peace Corps Response and an RPCV, Juneteenth has two distinct meanings: freedom and erasure. She explains, "Freedom because it marks the actual end of the Civil War and erasure because I didn't learn about it until I was an adult and out of school." In her Michigan family, it wasn't a holiday. "I moved to Texas in high school and then attended undergrad in the same city, but it wasn't talked about in my small town of College Station." Though she went to high school in Texas, she didn't learn about Juneteenth until she was just about to depart for Peace Corps service. "A coworker of mine told me about it … She casually mentioned she was going to the Juneteenth celebration. I didn't even know they had it or what it was."
She put some of the pieces together and learned, belatedly, that her Texas town did have celebrations, but that her dual identity as Muslim may have, in some way, kept her from them. "Apparently my town did have parades for it, but I never knew. I think also being Muslim contributed to me not knowing about Juneteenth—it was never talked about in the mosques I attended as a child and adult. A lot of my Black Christian friends told me their churches celebrated it."
As an agriculture Peace Corps Volunteer in Indonesia from 2014 to 2017, Hankins did talk to her community about it. "They had a very idealistic view of the U.S. and [talked] about how their country needed to be more like the U.S. in order to build their economy." Hankins quotes a Peace Corps friend who said, "We never learned the words for racism, democracy, police brutality, slavery, [and] emancipation during PST." Instead, Hankins had to Google translate those words. Then, she says, she started talking about slavery in America. "I brought up Juneteenth as a means of explaining how long the U.S. had slaves (thus free labor), which allowed it to increase its GDP so quickly and then, after that, how it continued to grow by adapting different ways to have slave labor but [call it something else]."
Hankins framed it in terms of economics. "I did a quick lesson on U.S. historical economics. My counterpart and students were shocked to learn this history. They had no idea that [this] was how the U.S. made and sustained its economic power. I talked about why Juneteenth was a celebration for many Black Americans and about how I didn't know about it growing up because even in the U.S. we aren't taught our history. It was," she says, "a powerful impromptu lesson and discussion."
Clearly, Juneteenth is a pivotal day in American history. In all its ugly secrecy, it's a story that means something. It's a story that blends some of America's darkest history with individual stories of deep hope for the future and real connections to the past. It's a reminder, really, of the work that still needs to be done to, as Hughes' poem "Negro Mother," continues, "[make] of those years a torch for tomorrow./ Make of my pass a road to the light/ Out of the darkness, the ignorance, the night."
Let's turn the light on.