Joining the Peace Corps: How Service Changed My Life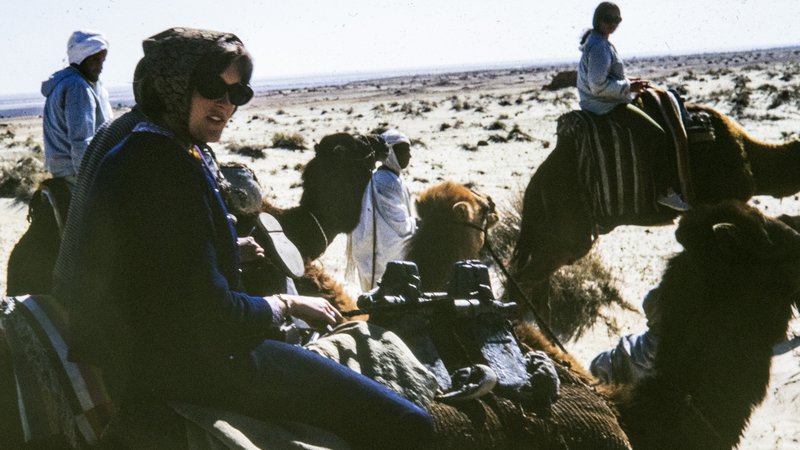 Oct. 16, 2020
In September 1966, after three months of training in Providence, Rhode Island, I found myself in Sousse, Tunisia, North Africa. There I stood in at the Lycée de Garçons in front of forty 14-year-old boys. I had been in the country five days.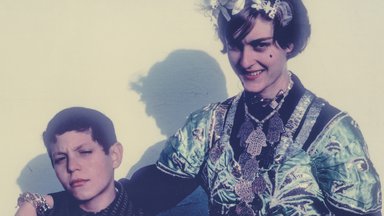 I stared down at the whipped cream on the slice of chocolate cake that sat in front of me. Absorbing its sweet smell, I lifted my fork to take the first bite. As I did, a young man stood up at the head table and looked toward 70 sorority faces, all eagerly anticipating what he would say to us. It was 1964, at an all women Monday night dinner at the University of Utah. The young man was a Peace Corps Recruiter, one of the first, and his topic was new to us all.
As he began, I put my fork down, the chocolate cake soon forgotten as I intently listened. I never finished my dessert. The man spoke for 10 minutes, his arms animated, and his face alive. I don't remember the words he used, but I remember how I felt as he talked about his experience as a Peace Corps Volunteer. Those 10 minutes completely changed the goals, plans, and trajectory of my life.
I didn't know why the desire took hold at that moment, but it offered a change, an adventure, a chance for service in a place, any place that I knew nothing about. Over the next 18 months, the strength of the idea grew and the University and Salt Lake City seemed to shrink in place as I came closer to graduation and a decision. Upon graduation, my husband and I were accepted to serve in Tunisia, a country I could not yet find on a map.
First Year of Service: Teaching
In September 1966, after three months of training in Providence, Rhode Island, I found myself in Sousse, Tunisia, North Africa. There I stood in at the Lycée de Garçons in front of forty 14-year-old boys. I had been in the country five days. The boys sat at wooden desks in neat rows ten deep, looking silently at me, waiting for something to happen. They wore homemade cotton and wool sweaters. The room-sized blackboard was behind me, fresh chalk and erasers ready for use.
As I stood in front of the room, my mind froze. I stared at each of the boys, all different from each other even at age 14. The students were fluent in colloquial and modern standard Arabic and reasonably conversant in French. They knew no English. I was fluent in English with very limited French and no Arabic. We had no common language. I knew little about them, their classes, families, culture, religion, or country. They knew nothing about me, the tall, thin, stranger that stood before them.
I stood silent for a few minutes. I looked at the closed door to my left out to the hallway, to the outdoors, and maybe to the airplane back home? I just wanted to open the door and walk out. I feared my decision to serve was a mistake, my being here a mistake. I even felt I was a mistake.
How long I stood, I don't know. In my mind, I had time to relive my decision and my foolishness for deciding to become a Peace Corps Volunteer. But I knew my parents supported me, my husband was here as a Volunteer with me, I had said good-bye to my friends. I would feel even more foolish going back home.
I swallowed, took a deep breath, then a step forward, and then another.
I said in a strong voice, "My name is Mrs. Olsen." I turned to each student, one at a time, and asked "What is your name?" My English lesson began, and with those words, so did my two years as a Peace Corps Volunteer in Tunisia.
My first year as an English teacher was as challenging as it was rewarding. Through teaching English vocabulary and grammar, I learned how to cover the chalkboard with beautiful stick drawings to introduce new words. I learned how to make couscous, what families did for Muslim holidays, and what treasures the Medina market place offered. I was occasionally invited to student homes to eat in the main room with fathers and brothers before going to the outdoor cooking hearth to thank the mothers and sisters who prepared the meals. But I struggled with classroom management. The vice principal came in regularly to regain order, much to my chagrin, and I didn't understand discipline in a Tunisian context. I think at times the students disciplined me.
Second Year of Service: Maternal Health
My second year as a Volunteer, my English teaching assignment shifted to the Borguiba School, which offered night classes for adults. Adults didn't need disciplining, didn't need prodding, and didn't need parenting. My adult students wanted to be in class, wanted to use the language in their work. My experience teaching went from fear of losing control of my class to the pleasure of learning about each other in English discussion. Teaching adults could be part of my future.
I was also passionate about working with women and families. It was an opportunity that continued to expand my passion for social work. I received permission to spend a few hours each day in the Sousse maternity hospital talking with and supporting women as they delivered babies, alone and away from their villages and families. Women walked hours from these villages to deliver their babies and then walked with their new infants the hours back home.
The hospital sat on the ridge of a bluff overlooking the city and the Mediterranean Sea that stretched out below. I absorbed the vista and its moment of beauty each day before walking through the large hospital door to begin my work with mothers. Behind the hospital, fields of grazing lands stretched into the horizon, dotted with occasional villages, farming plots, and oases of date palms.
In their villages, women wore their same wraps and coverings each day, washing the wraps when water was available at the wells—making sure no men were present as they fetched the water. They wore these same cotton coverings in the hospital as they delivered their babies and then as they rested on metal beds the few hours or day before beginning the walk home. Some brought fresh cotton wraps and veil coverings for themselves, but most left the hospital with their wraps showing the markings of the birth, drops and smears of blood and other fluids. I had learned colloquial Arabic by this time, a largely unwritten language spoken in villages in the area, and could share moments of their daily routines and their traditions for infant care and feeding.
Daily, I walked the halls with the women as the labor pains grew intense. I opened the swinging doors to tiny delivery spaces for them and watched as they climbed onto the metal cart when the delivery was eminent. I'd leave them in the care of the nurse-midwife, who assisted in the birth. I rejoined them as they carried their newborns, only moments old, to the metal beds. Among the other women who'd given birth, they'd begin those first routines of new motherhood, whether for their first, fifth, or tenth child. Each cherished the movement of wrapping the newborn and beginning to nurse.
One late afternoon, I sat at the bedside of a young woman with her new newborn twins. Her wraps showed years of wear and were bloody from the birthing. She looked tiny, almost too thin to be alive, and her hair hung limp down her back. As she sat propped against the wall, her legs stretched out in front of her, one twin nestled in her arms began nursing against her breast. His twin lay at the foot of her bed, below her feet, barely wrapped and alone. After greeting her, I asked in a puzzled voice, "Why is this twin at the foot of your bed? Can I reach out and bring her to you?"
"She is weaker," the young mother replied. She sat for another moment, silent, staring. In a voice almost too faint for me to hear, she said, "I have no milk for both. I have no food for both." Her words were direct and devoid of emotion. I responded with silence. Long silence. I could say nothing. I just sat with her. I knew she would only take one twin home.
Life after Peace Corps: How My Service Changed My Life
That moment, that day, lives with me still. I tried to understand her, her decision as a mother. Yet, I knew so little. Even after almost two years in Tunisia and with all I had learned about the language, people, and culture, I was still a stranger in this land. Who was I to judge her, to judge anyone?
Over the years, and seen though my experiences since that day, I know that it was that moment, at that bedside, where I began to learn that individual decisions and behaviors move in tandem with the systems around them—health care, family support, food, shelter, traditions. I knew so little about the whys of these behaviors. That experience solidified my search for understanding of how language, culture, communities all affect who we are individually and collectively. My subsequent education in social work (MSW) and human development (PhD), and the service I have tried to give throughout my life drew on the experience and the thousands of other moments from my two years in Tunisia.
With every experience I have, I try to be present in the moment, to listen with respect to those who speak, to observe, and really hear their stories. Any words I can give to comfort and any action I can take for positive change depend on understanding what is outside of me; understanding others.
With these experiences as a Volunteer and how they helped me let go of myself, I owe what I have been able to do these past 50 years.