The introspective journey of a Black Volunteer in Ethiopia
When Adrienne Hall started her Peace Corps service in 2012, she was eager to immerse herself in a new culture. 
After two years of living and working in Ethiopia, Hall had learned many things about the country, but she also sought to understand the larger historical and cultural forces that shaped her experience as a female African-American Volunteer.
Hall started her Peace Corps journey In 2009. During her last year studying business administration at the University of Southern California, Hall attended a Peace Corps recruitment event and decided that overseas service was a good fit.
"At the time I hadn't done much traveling abroad and was really into the idea of living in, learning from, and supporting a totally different community," Hall said.
As a public health Volunteer, Hall worked to improve health care delivery in Tigray, the northernmost region of Ethiopia. She undertook the sizable task of training staff in 16 hospitals to monitor, analyze, and evaluate health care reforms mandated by national and regional government.
Peace Corps service was transformative for Hall. After two years in health care, she changed her career focus to continue working in public health when she returned in 2014.

Hall underwent numerous changes of perspective during her time abroad, particularly as a result of her experience as an African-American woman. While traveling in Europe during her service she encountered many mistaken assumptions.
"This was the first time responding to the question, 'Where are you from?' became much more difficult," Hall recalled. "Overwhelmingly, when people think of Americans, they think of white Americans. The burden of explaining the transatlantic slave trade was overwhelming."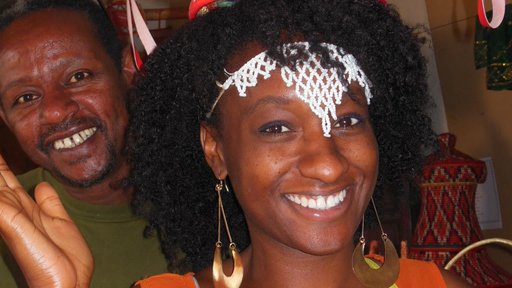 In Ethiopia, Hall's appearance made it relatively easy to fit in as a Volunteer, but she also faced a new set of obstacles.
"Ethiopia is ranked one of the lowest countries in the world in terms of gender equality, so I had a lot of difficulty trying to do projects as a Black woman," Hall said. "Some of my collaborators in Ethiopia felt disappointed because they weren't getting a 'real' Volunteer. People were openly skeptical about my abilities, making it hard to find and keep counterparts."
It was challenging for Hall to fend off preconceived notions, even from Peace Corps staff and fellow Volunteers.
"Combating stereotypes and assumptions about what people think Black American identity is, compared to what our own individual personalities are, might be the single most challenging aspect of being a Black Peace Corps Volunteer (PCV)," Hall said.
At the same time, because she was Black, many mistakenly thought Hall had an advantage because she "looked like everyone else," Hall recalled. To try and unpack the various beliefs and attitudes she encountered, Hall sought a more global understanding of her place in the world.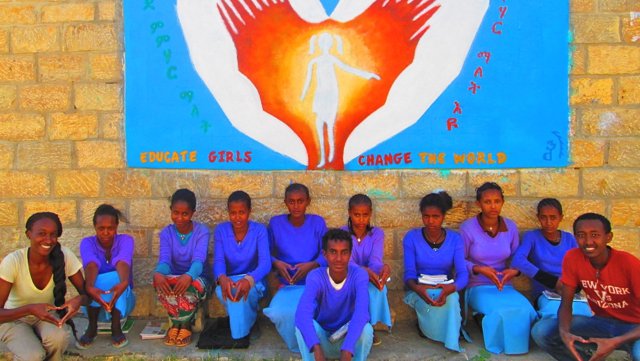 "I read a lot of really amazing books by Black authors that kept me grounded and inquisitive about my own identity and the persistent struggle for racial justice," Hall said. "I also sought out books about Ethiopian culture and history. I opened up to a more Pan-African perspective and shifted my thinking about my connection to the continent."

She also found support from an informal network of Black Volunteers.
"Some of the peer support groups, PCV leaders, staff, and counselors were either difficult to access or did not speak to the challenges I faced as a Black woman," Hall said. "Most things I dealt with individually, but I also had informal discussions with other Black PCVs and sympathetic Volunteers."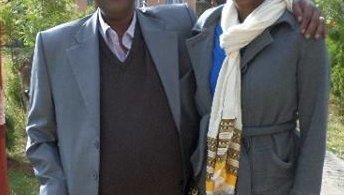 Hall feels that Peace Corps' increased focus on diversity training and support groups for PCVs of color have been positive steps. To make more substantial progress, Hall suggests that the Peace Corps cultivate greater awareness around race and power.

"I think there could be more of an effort to call for and listen to minority voices in Peace Corps," Hall said. "I think everyone should be aware of how they reproduce racist behaviors and systems. We need to think critically about what it means to be a part of a community and, as outsiders, how to support that community. Finally, we need to prioritize work already being done by community members."

Along with offering herself as a resource, Hall also suggests that Black Volunteers join the Black PCV Facebook page to ask questions and get support before, during, and after service.
Despite the unique challenges of being a Black Volunteer in Africa, Hall found at least one overriding commonality with her fellow Volunteers—pride in all that she experienced and accomplished during her Peace Corps service.
"I am most proud of the relationships that I built in country and of how I've been able to stay in contact after service," Hall said.