Improving rice farming in Madagascar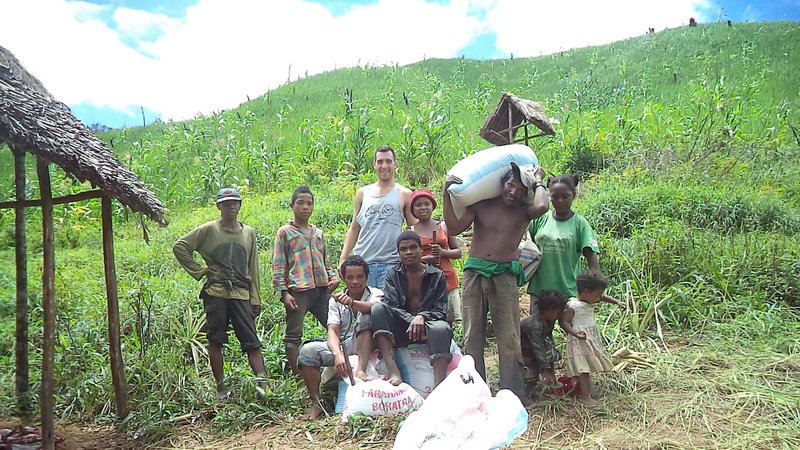 Sept. 1, 2015
In March, Peace Corps Madagascar Volunteer William Dreyer worked alongside members of his counterpart organization, Groupe d'Etudes et Recherche sur les Primates de Madagascar (a group that studies and researches primates of Madagascar), to organize a harvest celebration in their community.

The community, located on the fringe of some of the most precious primary forest in Madagascar, is subject to poor agricultural practices like the slash-and-burn method of clearing land, which is a contributing factor to the area's deforestation. William and his counterparts are promoting the System of Rice Intensification (SRI) to help mitigate these processes.
Through the establishment of an SRI Demonstration Field, the organization has hosted four training events on SRI processes. This low-water, labor-intensive organic method aims at increasing yields and can improve harvests by two tons per hectare.
After four successful trainings with 22 community farmers, a celebration was planned to commemorate the first harvest. The harvest celebration, which promoted positive attitudes toward the adoption of the new farming technique, was attended by nearly 50 individuals and showcased the success of the demonstration plot. Those in attendance enjoyed a presentation of the harvest, a field visit, and a feast to end the festivities.
The demonstration plot has since grown in scope and scale, as William and his counterparts have begun incorporating trainings on hillside farming techniques and crop rotation for yearlong food production.
Photographs courtesy of William Dreyer
Story courtesy of the Peace Corps Food Security Team