Improving health care for all while building global relationships
I arrived in Malawi over three months ago, fulfilling a wish I have had since returning from my first experience as a traditional Peace Corps Volunteer: to work as a nurse in the global health setting.
Just over a decade ago, I spent two years in the Kyrgyz Republic teaching English with the Peace Corps. It was this experience that led me to nursing. I valued the one-on-one relationships I formed with my host family, my students and community members, and could see myself developing this further as a nurse. I also saw nursing as a career that would provide endless opportunities for learning new things and working in different environments.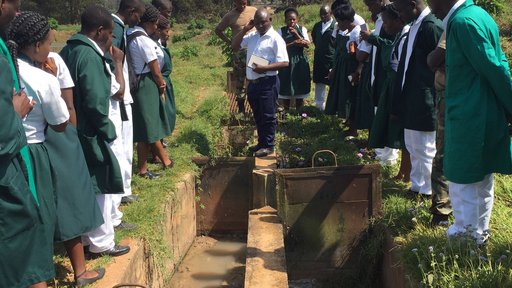 The Global Health Service Partnership (GHSP) provides an ideal situation to combine my interests – improving health care for all, building relationships and exploring new places. 

These first few months have been filled with lessons about a new culture, a drastically different way of life, gratitude for human connections and experiences of being pushed beyond my comfort zone. I am sure these experiences and emotions will continue to develop throughout my time here in Malawi. 
I have gotten into a routine as a nursing lecturer and clinical instructor and as I get more settled here in my community and at the college where I work, not every experience feels so unique and deserving of writing about. 
That is not to say that I have totally assimilated, though – every day still presents puzzles and a sense of adventure. I can't walk down the street or ride my bike without hearing the cry, 'Mzungu!' which translates to 'white person.' It is not a derogatory term and is used by children and adults alike. Most of the time I am able to just take being a sort of spectacle in stride but it can be a bit exhausting. 
On the other hand, the students I have been working with most often refer to me as 'Madam,' a form a respect that I am also still getting used to. I have really been enjoying working with Bachelor of Science in mental health-psychiatric nursing students in the clinical setting. 
It is a small class of just 16 students and they are divided into three clinical settings, two inpatient and an outpatient clinic. I try to spend at least one morning a week at each of these sites. We discuss specific patients they have been working with and what interventions they have implemented. I find it is nice to do this in small groups so they can learn from each other. 
They are an insightful group of students and I am learning a lot about the similarities and differences in the interpretation and management of mental health disorders here in Malawi. I have also gotten some good feedback from the students on how much they value the attention of having an instructor in the clinical setting with them. So nice to hear this from the start, as this is the main reason that I am here.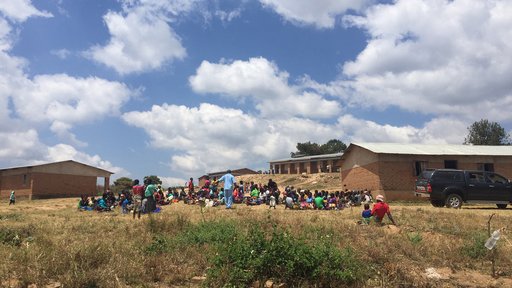 The Global Health Service Partnership was founded with the mission of strengthening clinical support and instruction for nursing and medical students. Apart from the nurses working on the units, there is only one other clinical instructor for this program, my counterpart, Catherine. Catherine is a great instructor and has more context than I do for providing support in these settings, but she is also the head of the nursing department at the college, and so is often being pulled in a dozen different directions. 
I am looking forward to start working with these students doing some 'reflective practices,' looking at ethical dilemmas within psychiatric care and also reviewing research studies and best practices from other settings. We are also going to start doing a monthly film screening. It will be interesting to see the Malawian perspective of U.S. popular culture depiction of mental illness. 
As stated above, the mission of GHSP is to strengthen health education in countries facing dire shortages of health care professions. I saw this firsthand in hospital and clinic settings during my orientation, but I am feeling it even more acutely in my work at the college. There are just not enough faculty and clinical instructors to teach the number of students currently in the nursing programs here. 
So, aside from my work with the psychiatric nursing students, I have started helping out with the 'diploma nursing' program. They receive a lot of instruction on community health nursing, as nurses are the main care deliverers in the community setting. I have done a couple of lectures so far on epidemiology and nutrition, and will continue with support in the classroom and, hopefully, in a clinical setting. 
My hope is to fully embrace my designation of 'Madam' in my interactions with the students, a term of respect and honor. I also hope to become more familiar with my students as I am sure I will learn as much, if not more, from them than I will be able to teach. 
And in regards to 'mzungu,' I may never look like a Malawian national but I will value both our similarities and differences.