Hula hooping for HIV awareness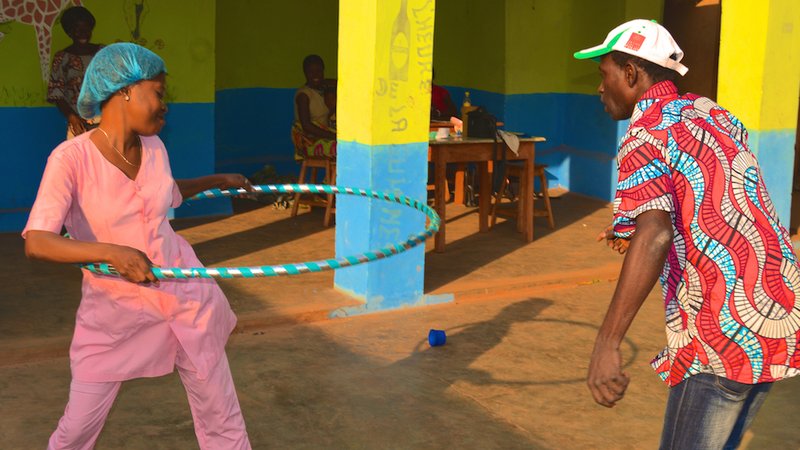 Aug. 18, 2015
To celebrate World AIDS Day (December 1) this past year, in coordination with my health center, we hosted a "Test and Treat" day. 
We chose to host the event at our doctor's buvette (bar) in an attempt to provide a less intimidating environment for what is a sensitive subject for most people. Last year the health center tested 25 people during a week-long campaign; this year we tested more than 120 people before running out of supplies! The theme of our event was "Hula Hooping for HIV Awareness."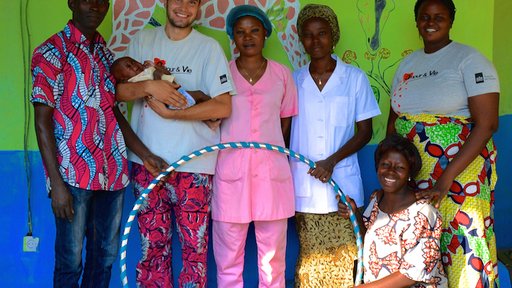 The health center provided HIV/AIDS tests and condoms (supplemented by some provided by the Peace Corps medical officer). Along with my midwife, head nurse and student-run health team, we planned a day of games and activities that included giving away shirts and hats during hooping competitions.
Our setup was simple: the doctor and pharmacy technician tested people in separate rooms, asking beforehand if they wanted to know their status. For people who tested positive, my doctor and I would ask them privately to come to the health center the next day and speak with us in confidence.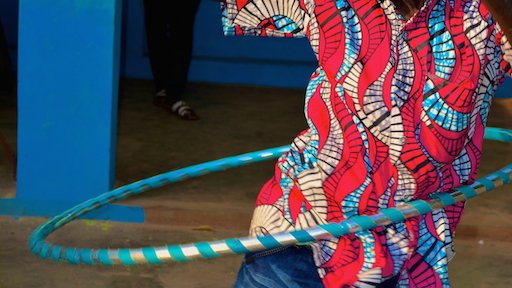 Throughout the day, my midwife and health team conducted training sessions, with hooping lessons from yours truly. I admit that I had to contribute a fairly significant portion of my monthly allowance – roughly 22,000 CFA (approximately $40) – to make the event a success, but I felt strongly it was worth the investment. In the future I would recommend applying for a Peace Corps grant to assist with costs. Another 20,000 CFA went toward music and bissap (a sugary fruit drink), and an additional 2,000 CFA for the town crier to go to the various neighborhoods around our village and spread the word on market day and the night before the event.
The morning of the event, I went to the high school and asked the teachers to inform their students. Testing took place from 9 a.m. to 5 p.m., with the highest traffic from students during their breaks between classes. The event was a smashing AIDS awareness success, and I would love to see it replicated in country and abroad.