How to get your students into Peace Corps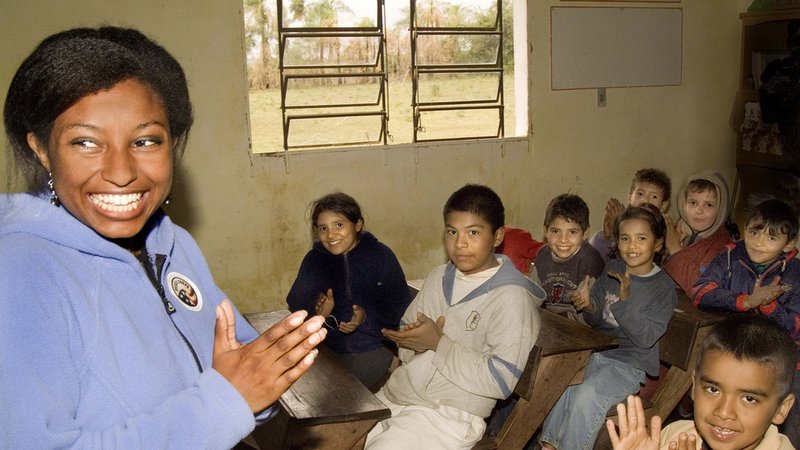 Jan. 20, 2015
It's no secret that being selected for Peace Corps service is increasingly difficult. 
Application numbers are soaring. Candidates are bringing more experience and qualifications to the table. The bar for who gets in is being set higher and higher.
For colleges and universities, there's a solution: a partnership program to help graduates stand out in the crowded applicant pool.
Called Peace Corps Prep, the program offers students hands-on, interdisciplinary preparation for international service. Graduates receive a certificate from Peace Corps and a competitive edge when applying to be a Peace Corps Volunteer.
PC Prep was first proposed by Sargent Shriver back in 1961 as the Peace Corps equivalent to ROTC. In 2007, Peace Corps finally made good on his idea, launching a pilot version that took off quickly. Last summer, the program went live on a larger scale, and is now active on the campuses of 26 colleges and universities, from Tulane to University of Missouri, and Florida International to Brigham Young.
The program is proving to be a runaway success, with a streamlined model easy for universities to adopt. More importantly, it offers an engaging experience for students because it revolves around one empowering question: How can you prepare yourself to be a dynamite Peace Corps Volunteer? What can you learn or do that will give you the tools needed to thrive once you hit the ground?
The answer, it turns out, can be broken down into four basic areas — objectives that serve as the four required components of any Peace Corps Prep program:
Sector-specific coursework and hands-on experience
Foreign language proficiency
Intercultural competence
Professional and leadership development
Universities create a path for their students to meet these four learning objectives, leveraging their own course catalogs and extracurricular opportunities. The program dovetails beautifully with Peace Corps' refreshed application process, which gives applicants the ability to choose where they want to go and what they want to do. Students can now seek out the type of Peace Corps placement that compels them, then build their PC Prep curriculum around it.
During college, this vision of international service makes students' coursework more engaging and relevant. After college, Peace Corps provides a remarkable jumpstart to one's career. It's a win-win that has blossomed from pilot initiative into the new frontier in Peace Corps–university relations.
The next Peace Corps Prep proposal deadline for universities is February 27. Interested colleges or universities can contact the national coordinator Clayton Kennedy at [email protected] or 202-692-2663.