How to talk to your family about the Peace Corps
You've done your research. You've gained experience. Maybe you've submitted an application – or perhaps you've already received an invitation!
Whether you're still just thinking about joining or you're packing your bags for departure, at some point you'll want to have a conversation with your family about serving in the Peace Corps. Here are a few tips to help answer their questions and put their minds at ease: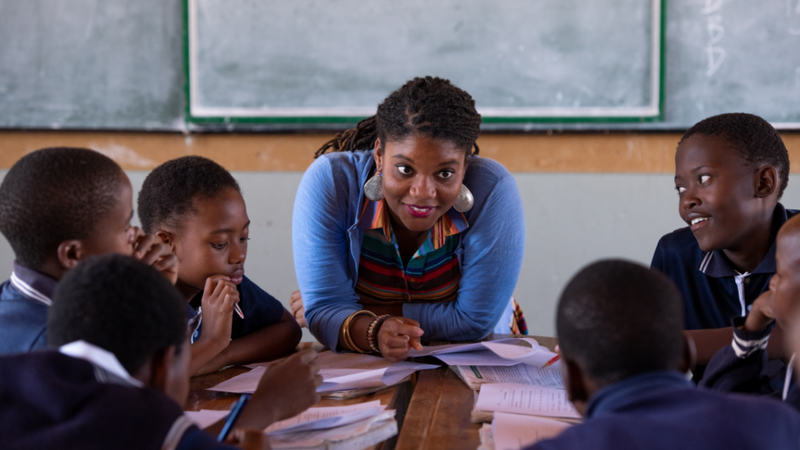 Make sure they understand what the Peace Corps is.
We get it – moving abroad for two years might sound scary. Service in the Peace Corps takes grit, resilience and patience. While some things haven't changed since we started in 1961, service today looks pretty different from what it once was. Help them understand what Peace Corps Volunteers do so they know it's not a two-year vacation -- it's a two-year job with real benefits, during and after service.
Share your motivations for joining.
Americans decide to apply to serve in the Peace Corps for a variety of reasons. Some join right out of college to apply what they've learned and gain new skills, some take advantage of opportunities like Peace Corps Response to take a mid-career sabbatical and others choose to join after they've retired. Peace Corps service is a big commitment and it might be hard for some people to understand why you want to live and work abroad for more than two years. Help your family understand what drives you to serve.
"Will you be safe?"
Your loved ones care about your well-being, so it's understandable for them to feel nervous when you announce you've decided to take the Peace Corps leap. Rest assured: The health and safety of Peace Corps Volunteers is our number one priority.
Our Volunteers work in some of the least developed parts of the world and our staff work hard to protect Volunteer safety and security. Each and every Volunteer receives extensive training and support to help minimize risks, and Volunteer sites are carefully selected based on a variety of safety and security criteria. We believe that our Volunteers are safest when they're well-integrated with their communities; learning the language and culture are an important part of staying safe during service.
"What happens if you get sick?"
First things first: Volunteers can only serve in programs and countries that can support their medical needs. Once you get to your country of service, Peace Corps medical officers are available 24/7 to provide support, and we provide all necessary and appropriate health care coverage during your service – whether it's your annual flu shot or, if necessary, emergency care.
Connect your family with the global Peace Corps family.
The Peace Corps approach to development draws on the strength of communities abroad to support their own development, so you could say we believe in the power of community. With more than 230,000 Americans who have served as Volunteers the Peace Corps community is a big one, and your family member or friend will soon join an even larger one – the community of people who have supported each of those 230,000 people. We maintain a Peace Corps Family and Friends group on Facebook to facilitate connections in this important community. Because sometimes, it just helps to hear what another mom has to say.
Reassure them they'll be able to stay in touch… but help set their expectations.
As the world grows more connected, the nature of Peace Corps service – just as the nature of life for people around the world – has changed. You probably won't be limited to correspondence by letter, but access to adequate phone service or internet, and the costs of making international calls, can vary greatly by country and even within your country of service. Whether you stay in touch with a monthly phone call or daily text message, let your family member know that they will always be able to contact the Peace Corps in the event of an emergency.
Bring them with you! (Sort of.)
Since the beginning, the Peace Corps' Third Goal has been to share other cultures with Americans at home. Whether your family member has traveled to five countries or five counties, you have a unique opportunity to share your host country with them. After you've spent a few months at your site, you can even invite them to visit you... and perhaps inspire them to serve, too!
Share the benefits of service
Is your pragmatic family member still not convinced? Try talking to them about the benefits of Peace Corps service – from the work experience you'll gain to noncompetitive hiring eligibility for federal jobs, student loan benefits and Coverdell Fellowship opportunities.