How to support communities abroad, without serving in the Peace Corps
Our approach to development centers on people-to-people connection.
Even if you're not a Peace Corps Volunteer, there are ways to connect with communities abroad. We invite you to contribute to a community-initiated project through the Peace Corps Partnership Program.
The Peace Corps Partnership Program (PCPP) joins Peace Corps Volunteers and their communities with the private sector in the U.S. and around the world to fund community initiated and led projects. Volunteers and their communities submit proposals to PCPP to obtain funding in support of these projects. PCPP is a proven mechanism for supporting small community-based grants.

Read on to learn about some of our past projects: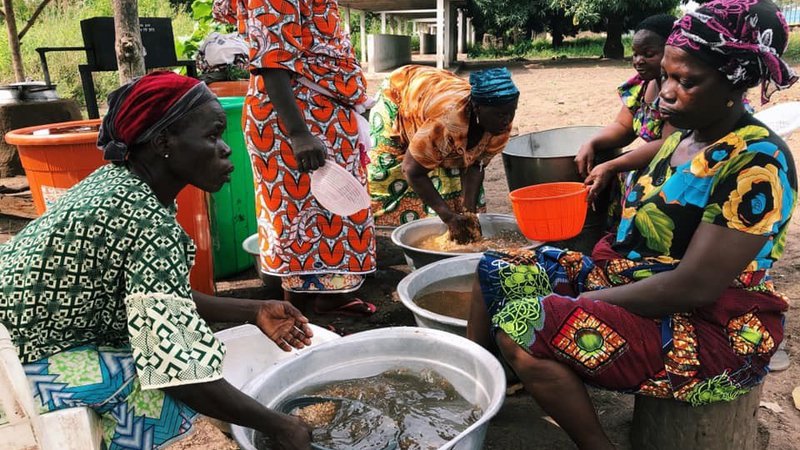 1. A rice house in Benin
In Allison Holland's village in Benin, women organize themselves in groups to produce various agricultural products such as rice, an important source of food and revenue generator for my community. Allison's women's rice group lacks any major infrastructure, instead meeting under a mango tree on Tuesdays to wash and transform their rice. There is nowhere to store the final product or equipment, so they divide everything among themselves and transport it back to their houses on the back of moto-taxis. To sell the rice, customers have to go to the women's houses to buy rice, sometimes visiting multiple houses before finding someone who is home or who still has rice available to sell. Not only is this a major inconvenience for customers, but the lack of infrastructure also hinders access to rice and creates a more food insecure environment.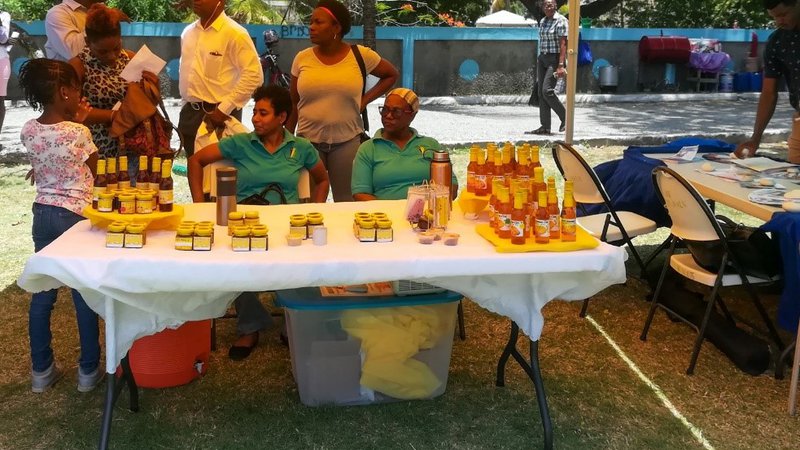 2. Women's Apiculture Sustainability Project in Jamaica
Matthew Hubbard's rural community in eastern Jamaica relies heavily on agriculture, but there is a strong gender gap between the type of farming that men and women pursue. Men are seen as serious farmers with large vegetable fields, while women are often hobby farmers with little gardening projects and chicken coops. The purpose of this grant is to provide the female farmers in the community with the ability to create more and better value-added honey products to increase their economic capabilities.
3. Women Uplifting Women in Georgia
Hai Chau Ly worked with the Democrat Women's Organization in her community in Georgia to fundraise for Women Uplifting Women: Microeconomic Empowerment Institute. They piloted a cosmetology training program for 10 low income Georgian and Armenian women. The goal of this 4 1/2 month project was to provide low-income women with practical education and skills to gain employment in the cosmetology industry. The program also taught salon management, bookkeeping, customer service and how to seek startup financing, empowering the women to open their own businesses.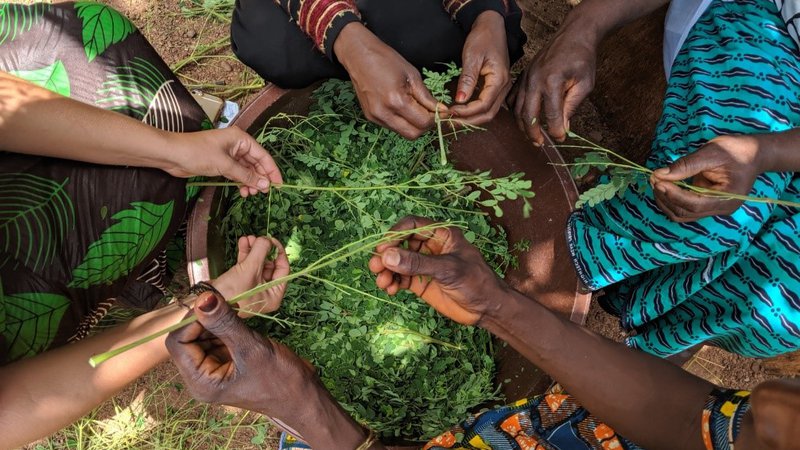 4. Moringa training in Guinea
"Moringa oleifera is a fast-growing tree rich in vitamins A, B & C, and minerals such as iron and amino acids," wrote returned Peace Corps Volunteer Christine Edgeworth. She and her work partners submitted a PCPP project designed to share knowledge and expertise about moringa with local women and provide examples of product transformation to be consumed and sold in local markets. Despite the presence of the tree in Haute Guinea, knowledge about the propagation, utilization and transformation of moringa is generally limited. The program will connect a [local Guinean] moringa expert with individuals from nearby rural villages interested in moringa cultivation and utilization. The training series will pair an overview of the benefits of moringa with a technical focus on propagation, transformation, consumption and income generation.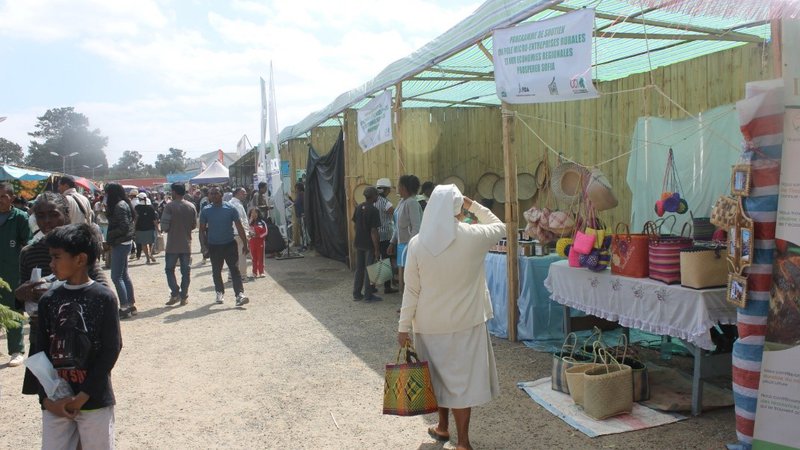 5. An agriculture fair in Madagascar
Madagascar is home to an annual, nationwide agriculture fair called FIERMADA. In 2019, Jesus Del Toro submitted a grant to bring Peace Corps Volunteers' counterparts to the fair.
"It is a wonderful and rare opportunity for farmers from all over Madagascar to gather together and share ideas, learn new techniques, connect with one another, and buy new seeds and plants," he said. "This grant introduced [a group of mostly female farmers to] environment-friendly practices and technologies so that they can improve their own techniques and share new techniques with their communities upon their return home."
Peace Corps Volunteers build connections with the people they live and work alongside. They help communities draw connections between existing assets and opportunities, and those communities in turn connect with others. When it comes to tackling the world's most pressing challenges, we can do it better together.
Because many hands make light work.
Or as they say in Mozambique, estamos juntos (we are together).
And in Paraguay, oñodivepa ikatu (all together it is possible).
In Samoa, they say o le tele o lima e mamaai se avega (many hands lighten the burden).
The projects above were funded through the Peace Corps Partnership Program (PCPP), which is a small grants program funded through private sector donations. PCPP funds volunteer–led, community initiated projects in all Peace Corps countries and sectors. Click here to learn more about PCPP.