How Peace Corps Volunteers changed my life
When I was 14, I heard that an American Peace Corps Volunteer was teaching English classes in my town, Amizmiz, situated in the high Atlas Mountains of Morocco.
Nathaniel, or Samir, his chosen Moroccan name, was my first English teacher. When I joined his class, I did not speak any English at all, but he spoke my Moroccan dialect so it was easy to communicate with him. He was an excellent teacher.
Our friendship grew fast because of my ambition to learn English and because we lived very close to each other. We used to hang out with friends almost every evening, and go over to each other's houses for meals, especially during holidays like Ramadan and Thanksgiving. Samir was like a big brother to all of us, and was loved by everyone in the community.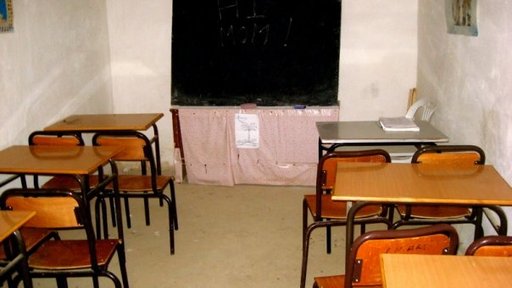 I have two special memories of Samir. My first memory is of the time his girlfriend (now wife) came from the U.S. to visit him in Morocco during Christmas. She brought us candy canes— something we had only ever seen in American movies! They were so special that I shared them with my siblings.
Another special memory is of the time Samir sent me a postcard and playing cards with a picture of the Golden Gate Bridge on them. It was the first package I had ever received from the U.S, and the start of a dream: to see the Golden Gate bridge in real life!
After Samir left Morocco in 2010, Justin, or Yassine, took his place as the new Peace Corps Volunteer. At the time the garage we used as a classroom had closed permanently. Instead we took daily walks in the streets and discussed different topics. As my English and his Moroccan Arabic improved, we were able to talk about religion, politics, and culture.
During this time I was in my second year of high school, and my goal was to attend college in the U.S. The two of us spent a lot of time on the computer looking at colleges, admission requirements, and scholarships. It was so helpful to know about all the tests that I needed to take! He also provided me with GRE and SAT preparation books.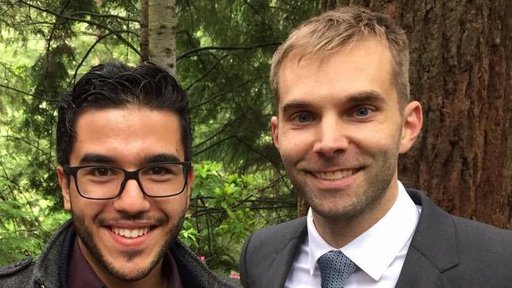 Elizabeth, or Laila, was my last Peace Corps Volunteer and friend. She taught me advanced English on a weekly basis, and sometimes we would hang out in the city. She is still in my hometown helping to turn an abandoned piece of land into a park.
I became known in my town as the friend of Peace Corps Volunteers who spoke very good English. So I started helping students from my community learn English and study for the national exam. At the same time, I was involved in cultural exchange programs, such as Morocco Exchange; I, Like You, Tours; and Imprinted Abroad, which were founded by former Peace Corps Volunteers who served in African countries. My role was to host American students in my home and teach them about my culture. I made a lot of friends through these programs, and one of them even became my wife!
Peace Corps changed my life in multiple ways. I was able to learn English and speak it fluently. I was exposed to American culture, which made my transition to the U.S. very easy. I experienced the impact of community service and I made friends from different parts of the world.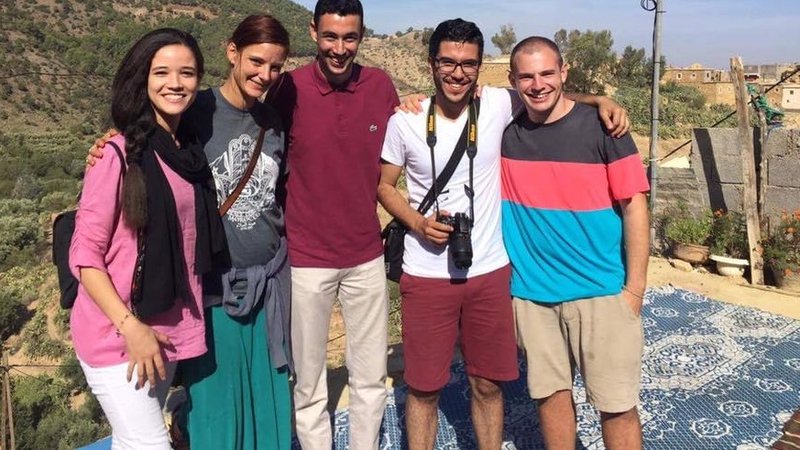 I immigrated to the U.S two years ago. I still remember how surreal my first day was, when I reunited with Samir and saw the Golden Gate Bridge all in one day! Now we often bike or walk around San Francisco the same way we did in Amizmiz. Last year, I even saw him get married to the woman who brought us candy canes years ago!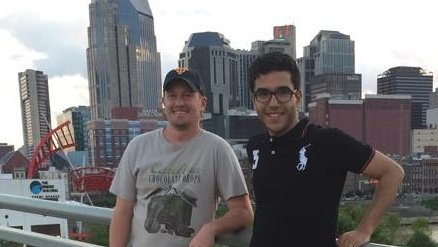 I also got the chance to meet up with Yassine when I visited Nashville. It was so fun to catch up while he showed me around his town. Since I've been in the U.S., I've also met up with friends I made through cultural exchange programs back in Morocco.
My dream of attending an American college came true as well. I am currently enrolled at San Francisco State University as an anthropology and pre-med student. My goal is to become a doctor and join nongovernmental organizations to help communities in need. 
As someone who grew up in a small, impoverished town in Africa, I witnessed the impact of service organizations. Moreover, as someone whose life was changed because of Peace Corps, I want to dedicate my life to changing other people's lives as well.